W2W Leadership Initiative's November Updates
Updates on WILMA's Women to Watch Leadership Initiative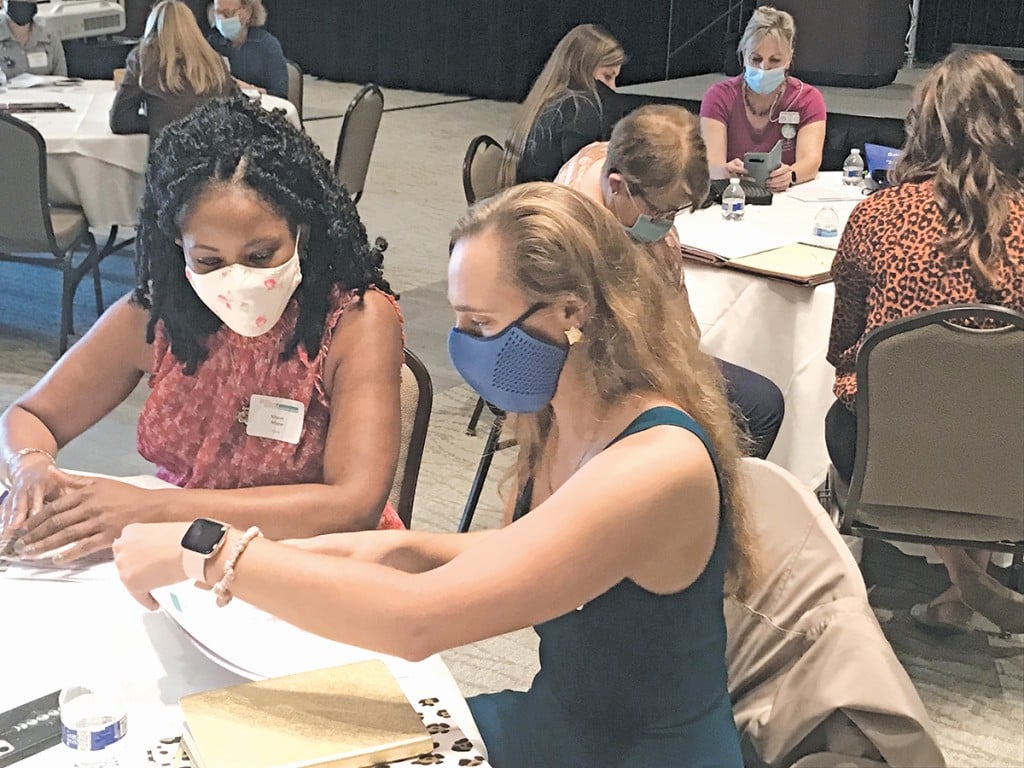 WILMA's Women to Watch Leadership Initiative has updates to share as we continue to work on the effort's core mission of helping develop more women leaders in our area. Here's what we've been up to with various W2W Leadership Initiative programs and what's coming up next:
MENTORING: In, the latest group participating in our mentoring program begins its yearlong term, kicking off with an orientation session at the Wilmington Convention Center (shown above). WILMA's mentoring adviser Kim Nelson shared tips and information about best practices, and the pairs, who will meet monthly for the next year, went over the mentee's goals.
LEADERSHIP INSTITUTE: The class of thirty-two women in this year's Leadership Institute met last month at The Harrelson Center's new event space, Plaza on Princess. The skills presentation for October's session focused on public speaking. And during the visit, executive directors from several of the nonprofits based at The Harrelson Center spoke to the group about serving on nonprofit boards and committees.
W2W AWARDS: WILMA's annual Women to Watch Awards ceremony took place October 23 at the Wilmington Convention Center to honor this year's finalists and announce the winners. Turn to the inside page of the back cover for this month's issue to see the 2021 winners.
WILMA NETWORK: Members of the WILMA Network, made up of sponsors of the Women to Watch Leadership Initiative, meet monthly for 2nd Tuesday outings to welcome new members, catch up, and expand their networks.
GETTING SOCIAL: Check out WILMA's Women to Watch Leadership Initiative social media pages, where you can find the latest info about leadership program announcements, applications, and updates on women who have been involved with W2W. Follow us at facebook.com/WILMAsWomenToWatch and on Instagram @WILMAsWomentoWatch.
---
Want more WILMA? Click here to sign up for our WILMA newsletters and announcements.