W2W Leadership Initiative's November Updates
Updates on WILMA's Women to Watch Leadership Initiative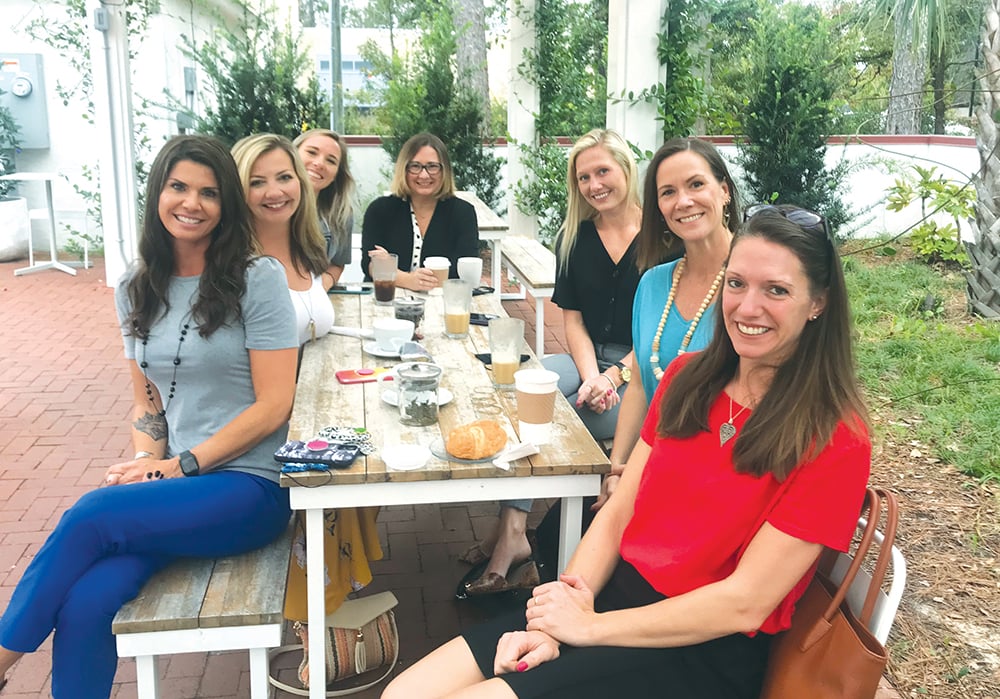 WILMA's Women to Watch Leadership Initiative has updates to share as we continue to work on the effort's core mission of helping develop more women leaders in our area. Here's what we've been up to with various W2W Leadership Initiative programs and what's coming up next:
WILMA Network: Members of the WILMA Network, made up of sponsors of the Women to Watch Leadership Initiative, continue to meet virtually and in person (in small groups and outside) for their monthly Second Tuesday networking. October's meetup, shown above, was for coffee at Casa Blanca.
Women to Watch Awards: A scaled-down reception for this year's Women to Watch Awards finalists took place at Cloud 9 on top of the Embassy Suites in downtown Wilmington. Check WILMAmag.com and our Facebook page for announcements about category winners.
Get On Board: In partnership with UNCW's QENO, we held an online Get on Board training session on October 29. The training gives area woman information about the roles and responsibilities for serving on boards of directors as well as a chance to answer questions about how to get connected to local boards. Sign up for WILMA's newsletters for info on future training sessions.
WILMA Leadership Email: If you haven't checked it out yet, be sure to read WILMA's Monday emails, which focus on leadership topics and profiles.
In The Loop: Keep up to date with these and other Leadership Initiative programs as well as applications announcement by going to WILMAmag.com or signing up for the WILMA Leadership email at WILMAmag.com/email-newsletter
– Vicky Janowski, WILMA editor, and Maggi Apel, events director, Co-directors of the Women to Watch Leadership Initiative W2W@WILMAmag.com