W2W Leadership Initiative's May Updates
Updates on WILMA's Women to Watch Leadership Initiative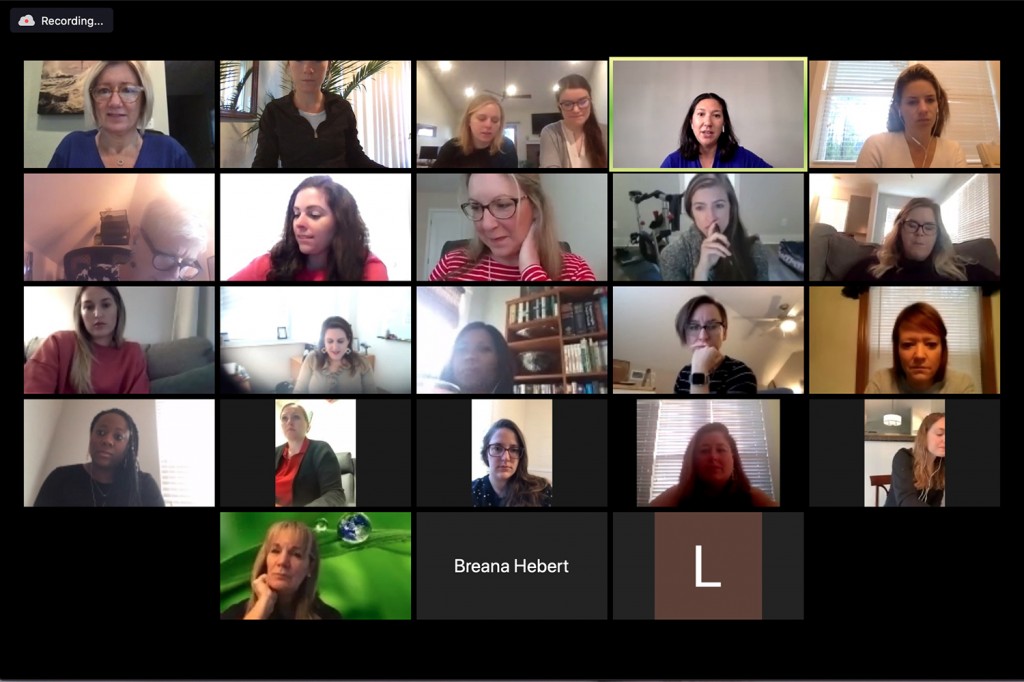 While the coronavirus has impacted the ability of the WILMA's Leadership Initiative programs from meeting in person, we – like a lot of groups in the area – are turning to technology to keep connecting and learning during this time. Here are some examples.
Leadership Institute: Who hasn't seen the above image in recent weeks? Like area companies holding meetings, friends connecting for happy hour, and even Saturday Night Live, we turned to Zoom web talks to bring together WILMA's Leadership Institute alum. We checked in with members across different cohorts to see how they were coping with the rapid changes. This year's Leadership Institute class also met virtually for its April meeting, hearing from Natalie English, president and CEO of the Wilmington Chamber of Commerce; Tracey Newkirk, owner of UNEXO; and Dana Cook, owner of Julia's Florist about networking with purpose and how to approach it during social distancing.
WILMA Leadership Email: If you haven't checked it out yet, be sure to read WILMA's Monday emails, which focus on leadership topics and profiles.
WILMA Network: Members of the WILMA Network, made up of sponsors of the Women to Watch Leadership Initiative, also turned to the web to hold meetups in April.
In The Loop: Keep up to date with these and other Leadership Initiative programs as well as applications announcement by going to WILMAmag.com or signing up for the WILMA Leadership email at WILMAmag.com/email-newsletter.
– Vicky Janowski, WILMA editor, and Maggi Apel, events director, Co-directors of the Women to Watch Leadership Initiative W2W@WILMAmag.com
---
Click here to read the rest of the May WILMA digital issue.
Comments
comments