W2W Leadership Initiative's June Updates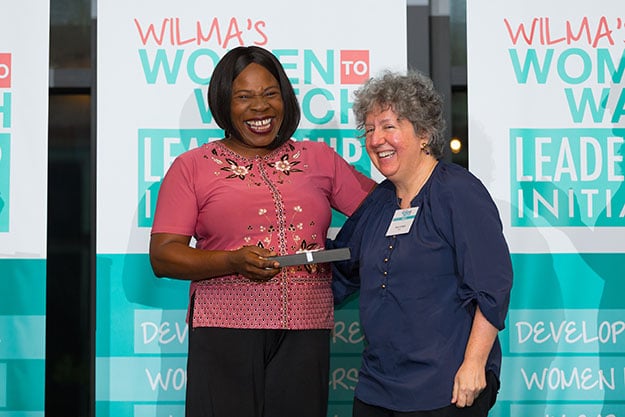 WILMA's Women to Watch Leadership Initiative has updates to share as we continue to work on the effort's core mission of helping develop more women leaders in our area.
Here's what we've been up to with various W2W Leadership Initiative programs, and what's coming up next:
W2W Awards: Applications are open through July 1 for the sixth annual WILMA's Women to Watch Awards. The awards recognize area women making waves in the community in seven categories: Business, Health Care, Education, Nonprofit, Arts, Public Service, and Rising Star. Any female resident of New Hanover, Brunswick, or Pender counties is eligible. You can nominate yourself or nominate a colleague, coworker, family member, or friend. (Note: All categories are open to women of all ages with the exception of Rising Stars, which is limited to women under 30.) The finalists in each category will be featured in the October issue of WILMA magazine, on the WILMA website, and at a special awards event where the winners will be announced. Apply or nominate someone at W2Waward.com.
Leadership Institute: The nine-member class of the 2016-17 Leadership Institute is rounding out the end of its year together. Last month, the group organized a career activities day for future students of the all-girls charter school GLOW. Institute members also held their final leadership class session, on public speaking, before their graduation event this month.
Mentoring Program: While the initiative's yearlong Mentoring Program is open to thirty mentees who applied for slots, Women to Watch is launching quarterly mentoring events for WILMA readers, whether they are members of the formal program or not. The first of these events is June 27 at Live Oak Bank. Stay tuned for specific details on the WILMA Weekly newsletter.
In the Loop: Keep up to date with these and other Leadership Initiative programs as well as applications announcement by going to WILMASToWatch.com or signing up for the WILMA Weekly newsletter on our website.
-Vicky Janowski, WILMA co-editor, and Maggi Apel, events director
Co-leaders of the Women to Watch Leadership Initiative
To view more of photographer Chris Brehmer's work, go to www.chrisbrehmerphotography.com.