W2W Leadership Initiative's June Updates
Updates on WILMA's Women to Watch Leadership Initiative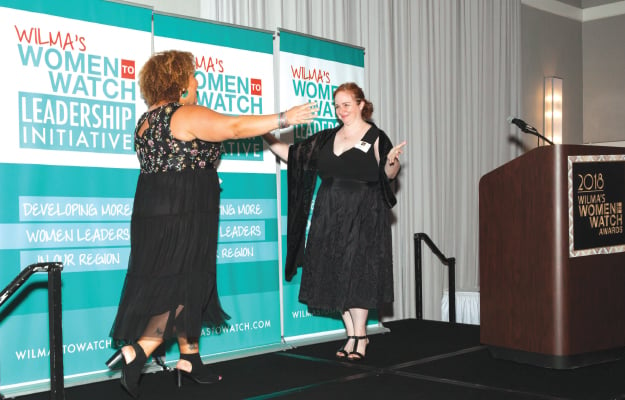 WILMA's Women to Watch Leadership Initiative has updates to share as we continue to work on the effort's core mission of helping develop more women leaders in our area. Here's what we've been up to with various W2W Leadership Initiative programs and what's coming up next:
WOMEN TO WATCH AWARDS: Applications are now open through July 1 for the eighth annual WILMA's Women to Watch Awards. The awards recognize area women making waves in the community in seven categories: Business, Health Care, Education, Nonprofit/Volunteer, Arts, Public Service, and Rising Star.
Any female resident of New Hanover, Brunswick, or Pender counties is eligible. You can nominate yourself or nominate a colleague, co-worker, family member, or friend. (Note: All categories are open to women of all ages with the exception of Rising Star, which is limited to women under 30.) The finalists in each category will be featured in the October issue of WILMA magazine, on the WILMA website, and at a special awards event October 11 where the winners will be announced. Apply or nominate someone at W2WAward.com.
LEADERSHIP ACCELERATOR: Our annual half-day leadership and career development conference returns July 18 at the Wilmington Convention Center. The event features a keynote lunch with Sheri Lynch, co-host of the nationally syndicated Bob & Sheri morning radio show; workshops on board training, negotiating, leveraging social media, and motivating teams. For more info, go to WILMALeadership.com
LEADERSHIP INSTITUTE: Members of the 2019 WILMA's Leadership Institute met last month at the Port of Wilmington. The Institute is made up of thirty-two women who meet monthly for leadership skills training, interaction with area executives, and peer mentoring sessions. Applications for next year's class open again in the fall.
WILMA NETWORK: The WILMA Network, made up of women from the companies that support the Women to Watch initiative, serves as a resource for the women involved and represents a variety of area businesses, large and small. Members participate in small-group networking events called 2nd Tuesdays.
IN THE LOOP: Keep up to date with these and other Leadership Initiative programs as well as application announcements by going to WILMASToWatch.com or signing up for the WILMA Weekly newsletter on our website.
-Vicky Janowski, WILMA editor, and Maggi Apel, events director, Co-directors of the Women to Watch Leadership Initiative W2W@WILMAOnTheWeb.com
To view more of photographer Kelly Starbuck work, go to http://www.kellystarbuck.com/
Want more WILMA? Sign up for our WILMA Weekly email and announcements at WILMAOnTheWeb.com.
Comments
comments