W2W Leadership Initiative's August Updates
Updates on WILMA's Women to Watch Leadership Initiative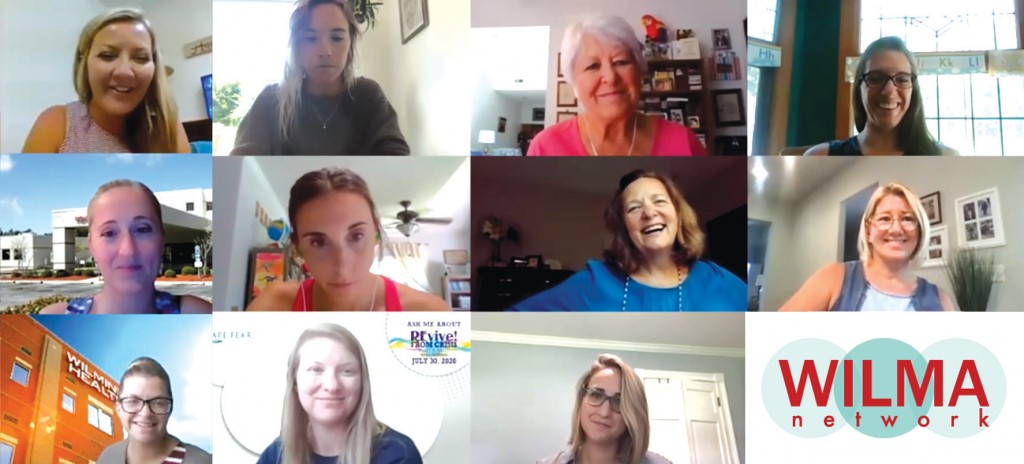 WILMA's Women to Watch Leadership Initiative has updates to share as we continue to work on the effort's core mission of helping develop more women leaders in our area. Here's what we've been up to with various W2W Leadership Initiative programs and what's coming up next:
WILMA Network: Members of the WILMA Network, made up of sponsors of the Women to Watch Leadership Initiative, turned to the web to hold meetups this summer, including a lunch-and-learn session in July (above). Alexandra Lysik, agency owner for Cavik Insurance and part of the WILMA Network, talked to the members about creating a plan for marketing themselves to others and generating business leads.
Women to Watch Awards: Meeting virtually, our panel of outside judges deliberated over the nominations and applications that were turned in for the 2020 WILMA's Women to Watch Awards. Keep an eye out at the beginning of this month for the announcement of this year's thirty-five finalists on our website and email newsletter.
Leadership Institute: In July, WILMA's Leadership Institute, made up of thirty-two women who are part of this year's cohort for the nine-month program, participated in a virtual skills workshop on negotiating tips with experts from GE Hitachi Nuclear Energy.
WILMA Leadership Email: If you haven't checked it out yet, be sure to read WILMA's Monday emails, which focus on leadership topics and profiles.
In The Loop: Keep up to date with these and other Leadership Initiative programs as well as applications announcement by signing up for the WILMA Leadership email at WILMAmag.com/email-newsletter.
– Vicky Janowski, WILMA editor, and Maggi Apel, events director, Co-directors of the Women to Watch Leadership Initiative W2W@WILMAmag.com