Thunder Struck
Stormy weather style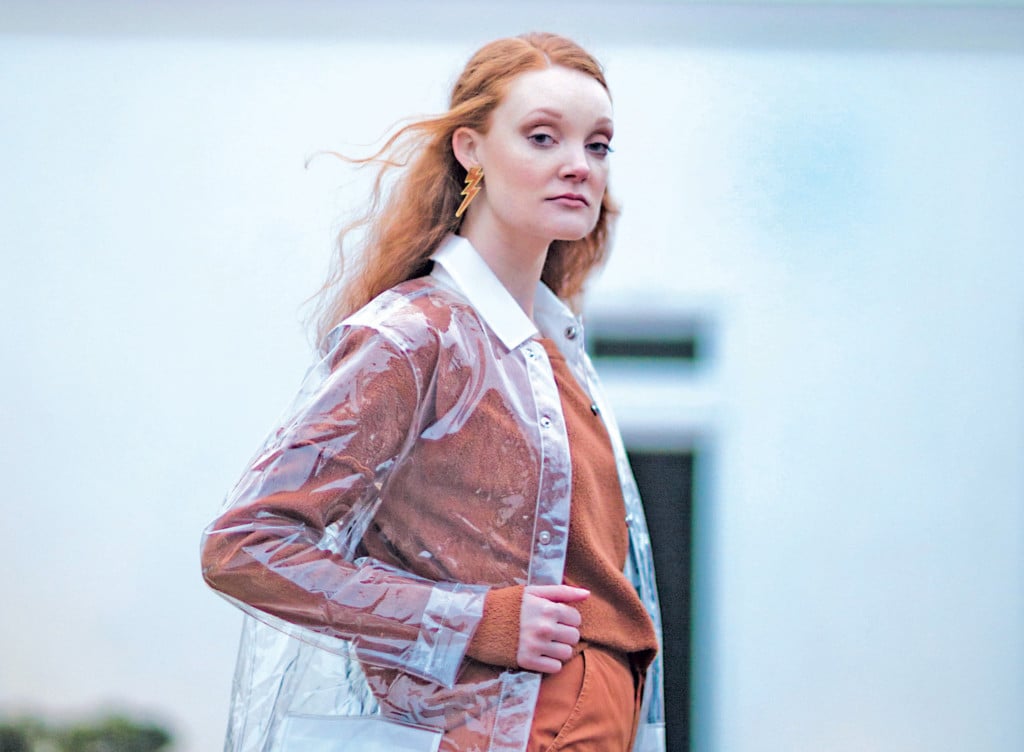 We've all had those days. You're pumped to debut your newest wardrobe acquisition when all of the sudden the sky begins to sprinkle. Fret not – the latest raincoat design is here to save the day! No longer a utilitarian smock, these clear coats will do any outfit justice. They've made plenty of appearances on the runway staking their claim as a go-to jacket that's not just for rainy days. If you're ready to rock the transparent trend while the sun shines, there are plenty of styles to choose from: trench or cropped jacket, simply clear or accented with colored piping, oversized pockets or even a slightly-tinted hue. Layer a textured vest in velvet or faux fur for a little extra impact and you're ready to face any day, rain or shine.
Free People velvet PANTS, Ralph Lauren trench COAT, Acorn faux fur VEST, Pucci rain BOOTS; all available at Hope Boutique 
Twelfth St. faux fur JACKET, Jimmy Choo SNEAKERS, J.Crew pearl NECKLACE, David Yurman EARRINGS, Who What Wear SKIRT, T by Alexander Wang SWEATER; all available at Hope Boutique 
Model: Sarah Harman (UC Models)
Hair: Brandy Alexander (Groove Jet Salon Co.)
Makeup: Chelsea Lile (Alice Lawson Salon + Spa)
Styling Assistants: Tyler Moore & Gabriella Vitagliano
Wardrobe: Hope Boutique, 1319 Military Cutoff Road, Unit K; Oliver, 1055 Military Cutoff Road
To view more of photographer Hailey Hughes work, follow her on Instagram: @haileyhughesss
Want more WILMA? Click here to sign up for our WILMA newsletters and announcements.