This Year's CEA Winners
CEA's include companies with women at the helm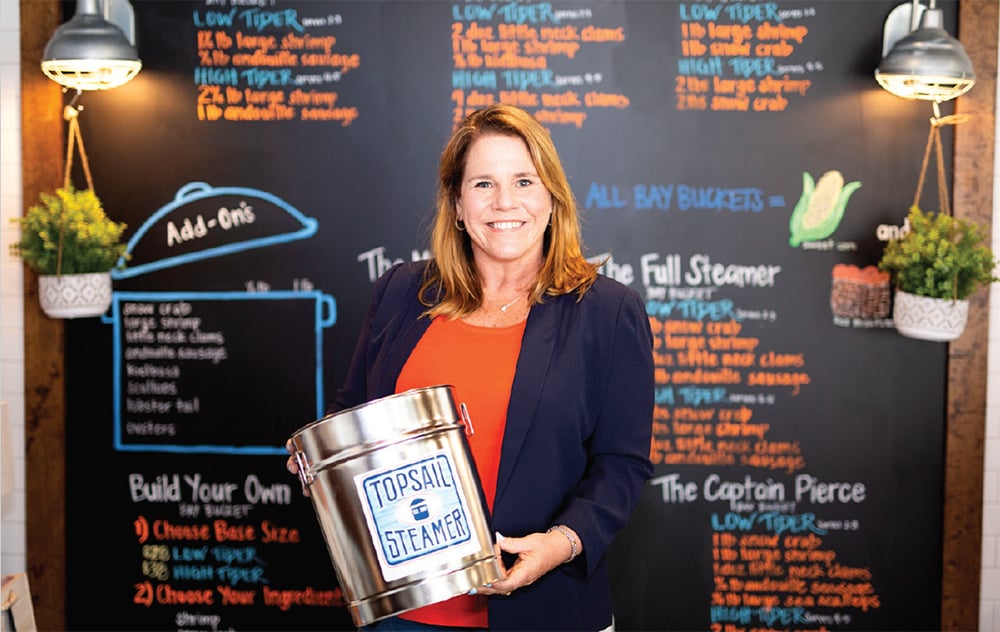 The 2021 Coastal Entrepreneur Awards winners include several companies with women at the helm.
There are eleven category winners in the awards, a joint program with WILMA's sister publication the Greater Wilmington Business Journal and UNCW's Center for Innovation and Entrepreneurship.
A panel of judges picked SeaTox Research Inc., founded by JENNIFER and SAM MCALL, for the Biotechnology category. PAMELA HEYWARD's SOS Life Sciences Corporation won the Manufacturing & Distribution category. Burgaw restaurant MeMa's Chick'n & Ribs, owned by MYRA AND JAMES MCDUFFIE, earned the inaugural Minority-Owned Business category.
Pender County Christian Services, with SANDY HARRIS as executive director, received the Nonprofit award. Topsail Steamer founder and CEO DANIELLE MAHON (shown above) took the Retail & Hospitality award. And Genesis Block, started by TRACEY and GIRARD NEWKIRK, was the winner in the Professional Services category.
---
To view more of photographer Terah Wilson's work, go to terahwilson.com.
Want more WILMA? Click here to sign up for our WILMA newsletters and announcements.