The Brewery Guide For Non-Beer Drinkers
There's more to pick from at local craft breweries if hops aren't really your thing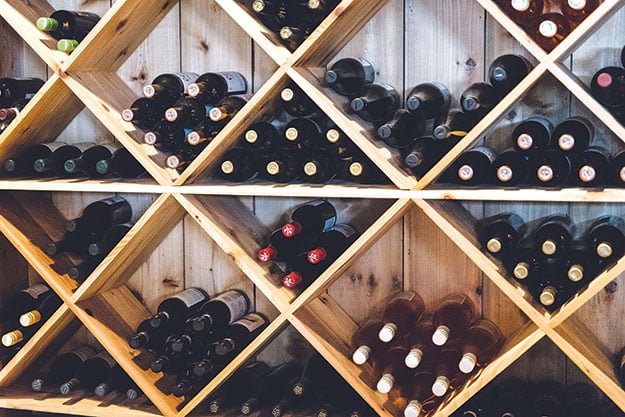 Although there is no shortage of places to grab a great glass of wine or maybe try a new cider, the ultra-local atmosphere of craft breweries is a draw. With the boom in the local scene, brewers in and around Wilmington have created cool, laid-back places to hang out with friends, or friendly dogs, and grab a bite from a food truck.
Usually, it's a gathering of like-minded folks who can delve into a beverage's finer points, the aromas, and the notes on the palate, the style in which it was made. Non-beer drinkers, though, might not consider some of these options. Or, be disappointed that, while the beer selection is on point, the choice of wines/ ciders/meads is merely an afterthought.
It can be tricky to navigate, too, when breweries don't always post other options online or in the taproom. But local owners say that can be a mistake.
"You don't want people to say that, 'Well, yeah, the beer is good, but the wine wasn't,'" says PATRICIA JONES, co-owner of GOOD HOPS BREWING in Carolina Beach. "That can really ruin the experience for someone."
While she and her husband love the beer side of things, they also enjoy wine and are regularly trying new wines so they can offer interesting choices.
"I would never try to have something here that you can get at a grocery store," says Patricia Jones, co-owner of Good Hops Brewing. "That's just not how we like to do things."
It's a similar situation at WRIGHTSVILLE BEACH BREWERY. Co-owner AMBER WATKINS says that she and her husband love to travel to wine country and have been to the Willamette Valley in Oregon and spent three months traveling around New Zealand in a camper van.
"Good wine, that's tasty not necessarily expensive, is something that we share a passion for, and we want to share that through the brewery as well," says Amber Watkins, co-owner of Wrightsville Beach Brewery. "It would be inauthentic of us to spend all this time making our own beer only to have a cliché wine list with blasé bottles."
At WATERLINE BREWING CO. , because it hosts so many events, from band performances to fundraisers to farmers markets, having something for everyone is important.
"We are a brewery, and I would say that's 80 percent of our sales," says MARIA SPEAKS, bar manager for Waterline. "The other options account for 20 percent, but that's an important 20 percent, because the whole group may leave if they can't find something they'd like."
Here's a look at a perhaps the lesser-known side of local breweries.
Wrightsville Beach Brewery
6201 Oleander Drive, Wilmington
While beer is a focus of this expansive brewery/restaurant, with a side yard for events and music, wine helps create the right atmosphere.
Look for around twenty wines by the glass and a list of more than forty wine bottles. Part of this is the 30 under $30 list. They also keep in mind that people might want to start with a beer and then switch to wine with their meal, Watkins says.
Check out monthly beer and wine dinners that pair drinks with locally sourced seafood.
Good Hops Brewing
811 Harper Avenue, Carolina Beach
Friendly dogs, disc golf, and a game-filled outdoor area help create a fun Pleasure Island destination. In addition to beers and a few ciders, an open-door policy means wine drinkers can check out the selection of whites in the walk-in cooler or the reds in the office.
There could soon be more wines by the bottle in the taproom with a recently announced expansion. The owners try to offer a quality selection of wines, with more white wines available during the summer months and more reds when it's cooler.
They also have a set pricing (which is $6 a glass and $20 a bottle) no matter what the selection.
Waterline Brewing Co.
721 Surry Street, Wilmington
This brewery under the Cape Fear Memorial Bridge tries to have a little something for everyone with an extensive array of beer styles, a handful of ciders, and a rotating list of food trucks to provide snacks.
It also offers a selection of wines by varietal. The staff is happy to show you the bottle if you'd like to learn more about your options. There's also a free wine tasting on the second Wednesday of every month.
Waterman's Brewing
1610 Pavilion Place, Wilmington
This renovated space that used to be Fibber McGees comes complete with a covered deck, a large dining room, and a fireplace for chilly winter nights. It's a comfort food and seafood menu, and even non-beer drinkers may enjoy the beer-infused queso, which is served with house-made potato chips.
There's a printed wine list with descriptions available and half-price bottles on Thursdays.
Bill's Front Porch Pub and Brewery
4238 Market Street, Wilmington
Bill's beers appear on lots of local menus. This summer, it made a citrusy summer brew called Squeeze Play for the Wilmington Sharks. The brewery, located in front of Capt'n Bill's Backyard Grill, offers eighteen house-made beers and a menu of hearty pub fare.
It also offers house wines and a selection of eight other wines, including Noni Bacca Taxi Cab, a cabernet sauvignon made at Wilmington's winery. There's a wine-by-the-glass special on Sundays.
Check Six Brewing Company
5130 Southport-Supply Road SE, Southport
The name of this brewery and taproom is inspired by fighter pilots, and an interest in military flight is evident in beers, too. In addition to about a dozen beers on tap, there's usually a draft cider, as well. A list of about ten different wines is also available.
Front Street Brewery
9 North Front Street, Wilmington
The area's first craft brewery still draws the crowds with a popular menu. While there are some basic wine choices, non-beer drinkers who are whiskey fans should be happy. The drink menu includes six pages of options, as well as a page of whiskey flights.
Flytrap Brewing
319 Walnut Street, Wilmington
Ride your bike downtown and lock it onto the flytrap-inspired bike rack to enjoy beers, ciders, and food trucks. Wine drinkers can get a printed wine list, with descriptions, which recently included eleven choices and a simple pricing system.
Broomtail Craft Brewery
6404 Amsterdam Way, Wilmington
This brewery, and its aging room/ drinking space The Sour Barn located in Ogden, both offer wines and usually a cider. Broomtail has a printed wine list with more than ten selections and a couple of cozy rooms where you can enjoy them.
Wines are offered by varietal at the Sour Barn, and there's a wine special on Wednesdays. On 'Bring Your Dog' Sundays, mimosas are $3.
Ironclad Brewery
115 North Second Street, Wilmington
This brewery and event space in downtown Wilmington has a full selection of drinking options, including cocktails and ciders. Eight wines are typically available, as well.
New Anthem Beer Project
116 Dock Street, Wilmington
This rehabbed historical property in downtown focuses on unique, hoppy, and farmhouse-style beers. But, different varietals of wine are available by the glass.
Wilmington Brewing Company
824 South Kerr Avenue, Wilmington
This popular spot, that's also a source of home-brew supplies, doesn't sell wine, but you can usually get a cider or a non-alcoholic root beer.
To view more of photographer Erik Maasch's work, go to ejmphoto.co.