The 2016 Women to Watch Awards Finalists
Announcing this year's WILMA Women to Watch Award finalists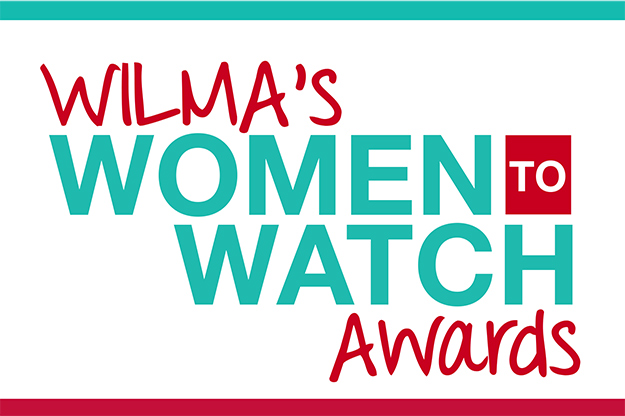 To the 2016 Wilma's Women to Watch Awards finalists: Take a seat – preferably at the head of the table.
Many of the finalists selected for this year's awards are already there, while others are getting prepared to move in.
Following the links below, you can read about the finalists for the seven categories: business, health care, education, nonprofit/volunteer, arts, public service, and rising star(for finalists under 30). All will be recognized at our annual awards event October 21, and the winners revealed.
Here are some numbers about this year's selection process: More than 240 nominations and applications received; 17 judges; 35 finalists; and, ultimately, 7 winners to be named.
And there's one more: 7,000 words to introduce to these accomplished women in this year's issue. But even that's not enough to encompass how much they have done and are doing in their careers and communities.
This is the fifth year of the Women to Watch Awards, which WILMA started to spotlight up-and-coming women in our area
Congratulations to all the finalists!
To purchase tickets to the awards celebration visit www.W2WAward.com
The Categories
To see the finalists for the ARTS category, click here.
To see the finalists for the BUSINESS category, click here.
To see the finalists for the EDUCATION category, click here.
To see the finalists for the HEALTH CARE category, click here.
To see the finalists for the NONPROFIT category, click here.
To see the finalists for the PUBLIC SERVICE category, click here.
To see the finalists for the RISING STAR category, click here.
The Judging Process
Each year, WILMA opens up the nominations process for the Women to Watch Awards during the summer.
Our judging panel – made up of women leaders who sit on the Women to Watch Leadership Initiative's advisory board, as well as outside guests – pick the finalists and winners in each of the seven categories.
WILMA would like to thank the judges for volunteering their time and expertise on the awards.
The Judges
Gina Andrews, Business Development Manager (Atlantic
Bay Mortgage)
Kim Bankston, GM, Human Resources (GE Hitachi)
Mary Bradley, Development Director (WHQR Public Radio)
Wanda Coley, COO (Well Care Home Health)
Dana Cook, Owner (Julia's Florist)
Paula Corbett, CEO (Eastcoast Research)
Donna Esteves, Supply Chain Manager (Corning)
Angie Gray, Owner (A2Z Regulatory Publishing)/2015-16 WILMA's Leadership Institute graduate
Lori Feezor, Vice President of Legal Affairs and General Counsel (NHRMC)
Lauren Henderson, CFO (CastleBranch Corp.)
Elizabeth Kuronen, VP, Corporate Communications, Public Affairs, Marketing, and Philanthropy (PPD)
Lisa Mesler, Mortgage Market Manager (PNC Bank)
Kimberly Paul, VP of Communication and Outreach (Lower Cape Fear Hospice)
Avril Pinder, Deputy County Manager (New Hanover County)
Kelly Schaudt, COO/Senior Director (Wilmington Health/Physicians Healthcare Collaborative)
Marilyn Sheerer, Provost (UNCW)
Debbie Warwick, Senior VP of Operations (Live Oak Bank)
W2W chair photos: Chris Brehmer
W2W headshots (print): Erik Maasch
Shot at Belle Vue Wilmington, 20 Princess St.
Awards bracelet design by Linda Lawrence Neustadt, embossing by Oqzo Metalsmith