Take 5 with Katie Ryan
To market with Wrightsville Beach's recreation program supervisor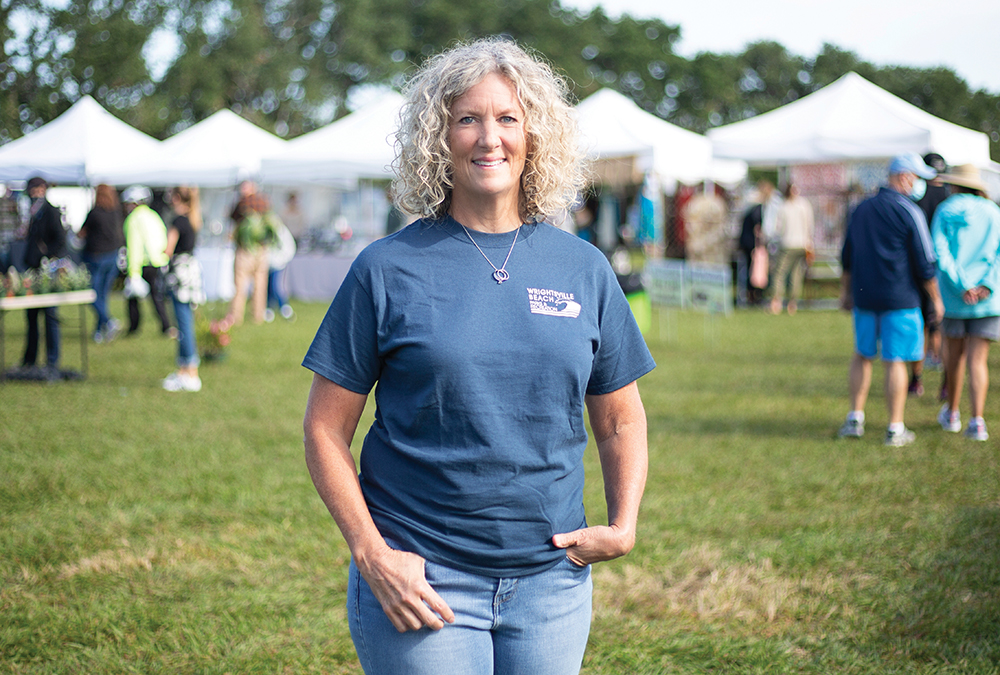 As the recreation program supervisor for Wrightsville Beach Parks and Recreation, KATIE RYAN manages many activities for the beach town's department. One of those is the farmers market that first opened in 2009 with just fifteen vendors – craft vendors were added during the 2013 season. Because of COVID-19, they weren't sure whether they would have a market this year and didn't hire an on-site coordinator. But they did open after a delay, and Ryan took on the role of coordinating on market days, which are Mondays 8 a.m.-1 p.m. at the Wrightsville Beach Municipal Grounds. "We currently have thirty-five vendors with whom I've been able to get better acquainted and observe their interactions with customers and each other," she says. "They are like a family expressing concern for each other, kindness, and generosity."
---
Why did you want extend to the farmers market this year to December 14?
"Because the market was so well attended, and with the many festivals that were canceled this year due to the COVID-19 pandemic, I began asking the vendors if they would be interested in participating if I was able to get approval to extend the market. The response was overwhelmingly positive. The Board of Aldermen approved the proposal to extend the market and add five more craft vendor spaces, which filled quickly. Unfortunately, we don't have all the local summer seasonal fruits and vegetables, but there will be plenty of fall greens and we have a vendor selling oysters."
Has it been mostly locals or visitors to this year's market throughout the season?
"I believe the customers are mostly locals as I have seen many of the same faces week after week."
What's in season now?
"Collards, kale, and other greens, squashes. And, we have apples available as well."
Is there a dish you recommend that uses farmers market staples?
"I've enjoyed bread from the market dipped in a fabulous marinara from a former vendor who started at the market and is now bottling his sauce. I've also enjoyed a meal of fresh grouper, with goat cheese, blueberry salsa, and roasted yellow squash and zucchini – all from the farmers market … And, I really enjoy all the hand-crafted items … I will be taking care of some Christmas shopping in the coming weeks."
Favorite spot in Wrightsville Beach.
"I would have to say my favorite spot on Wrightsville Beach is sitting on a beach chair with my toes in the sand!"
---
To view more of photographer Terah Wilson's work, go to terahwilson.com.
Want more WILMA? Click here to sign up for our WILMA newsletters and announcements.