Supermarket Swank
Grocery glitz
Slide 1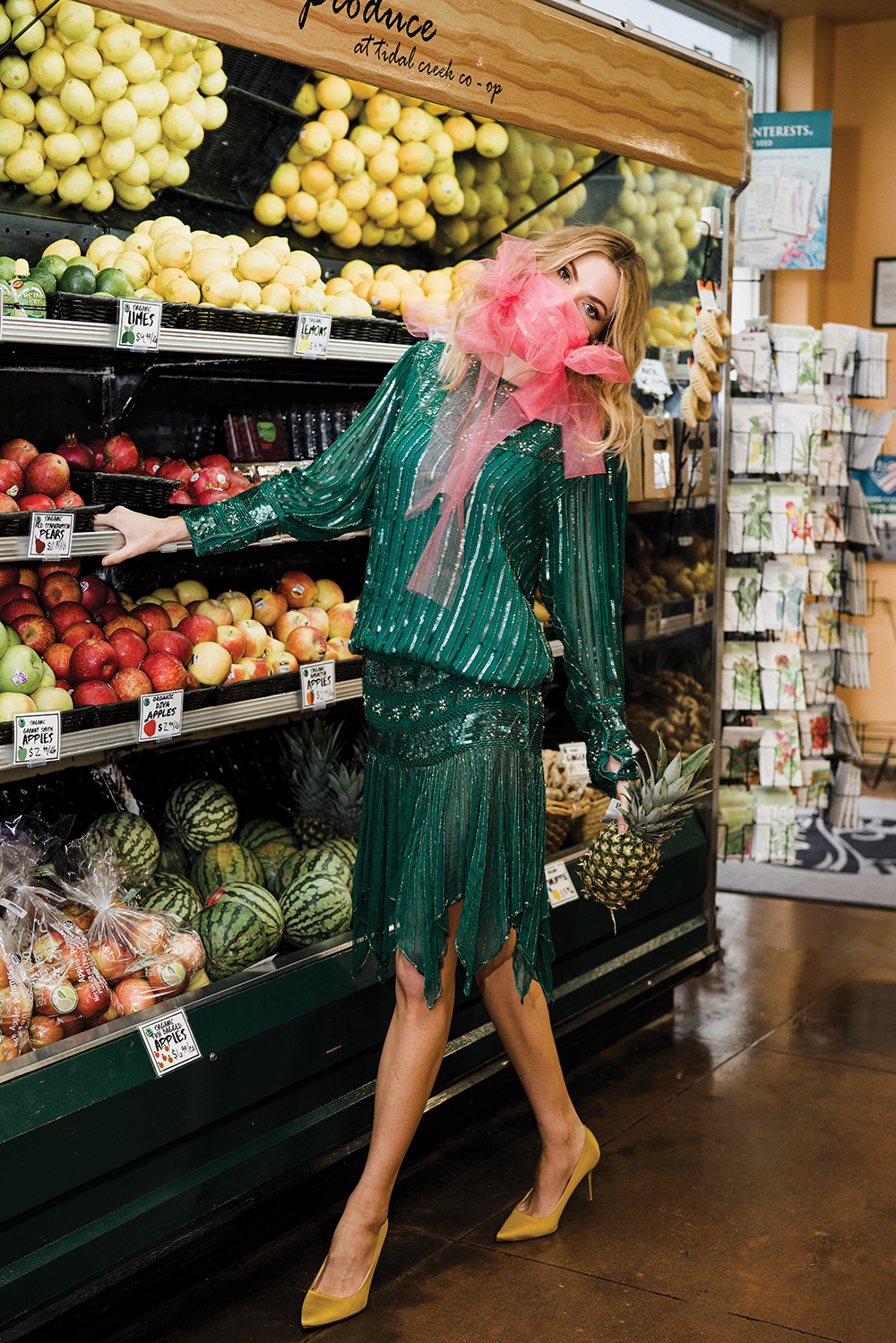 Slide 2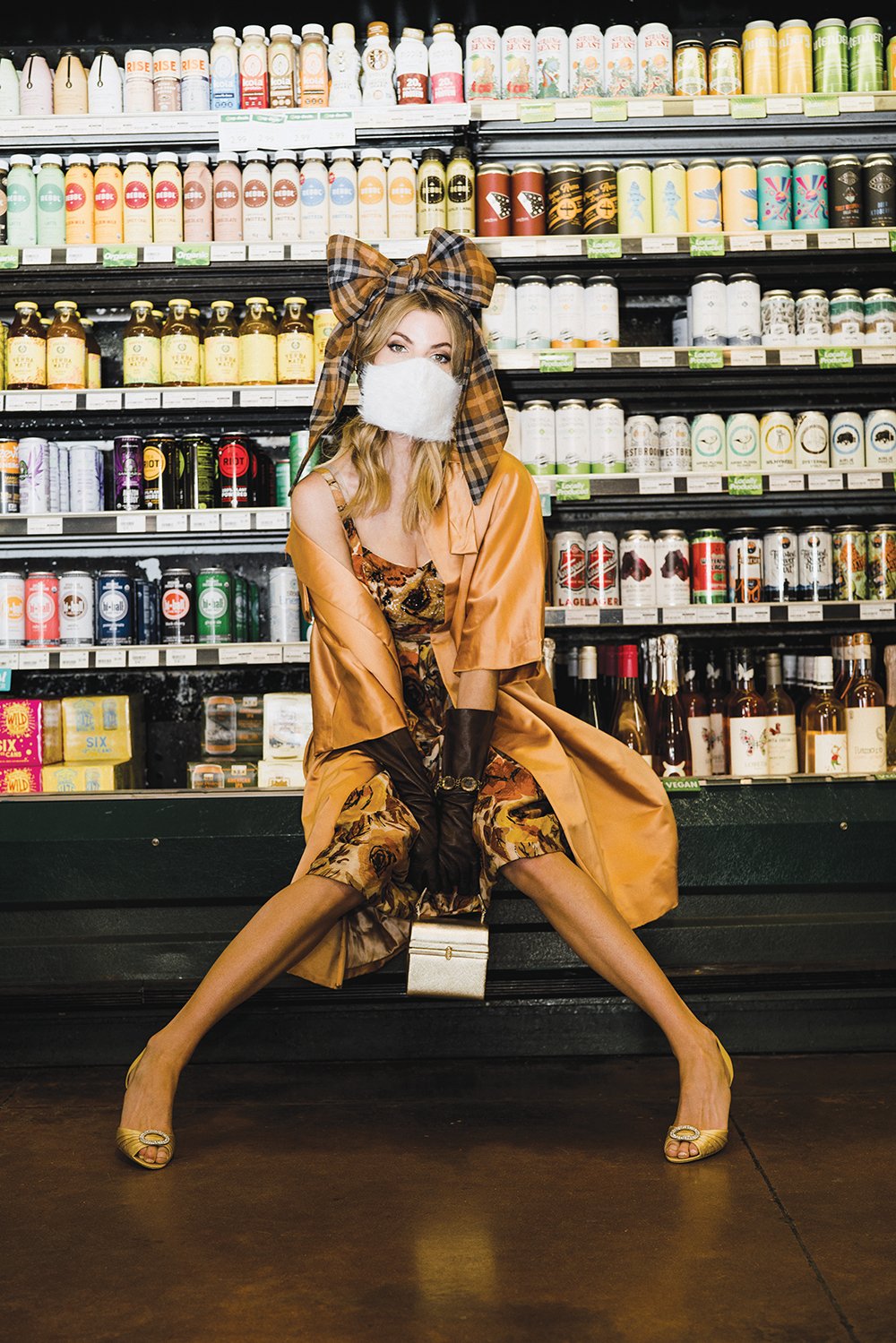 Slide 3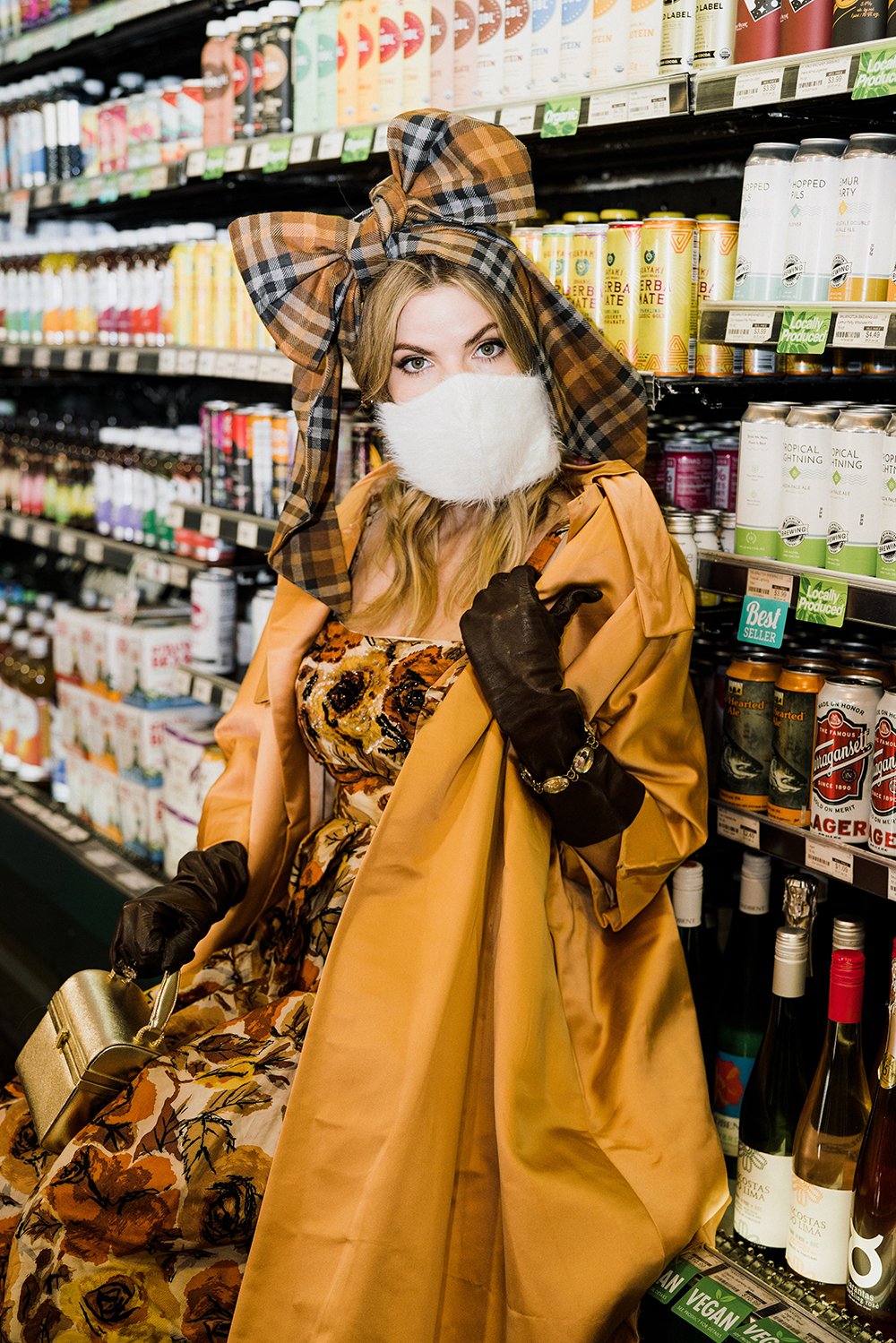 Slide 4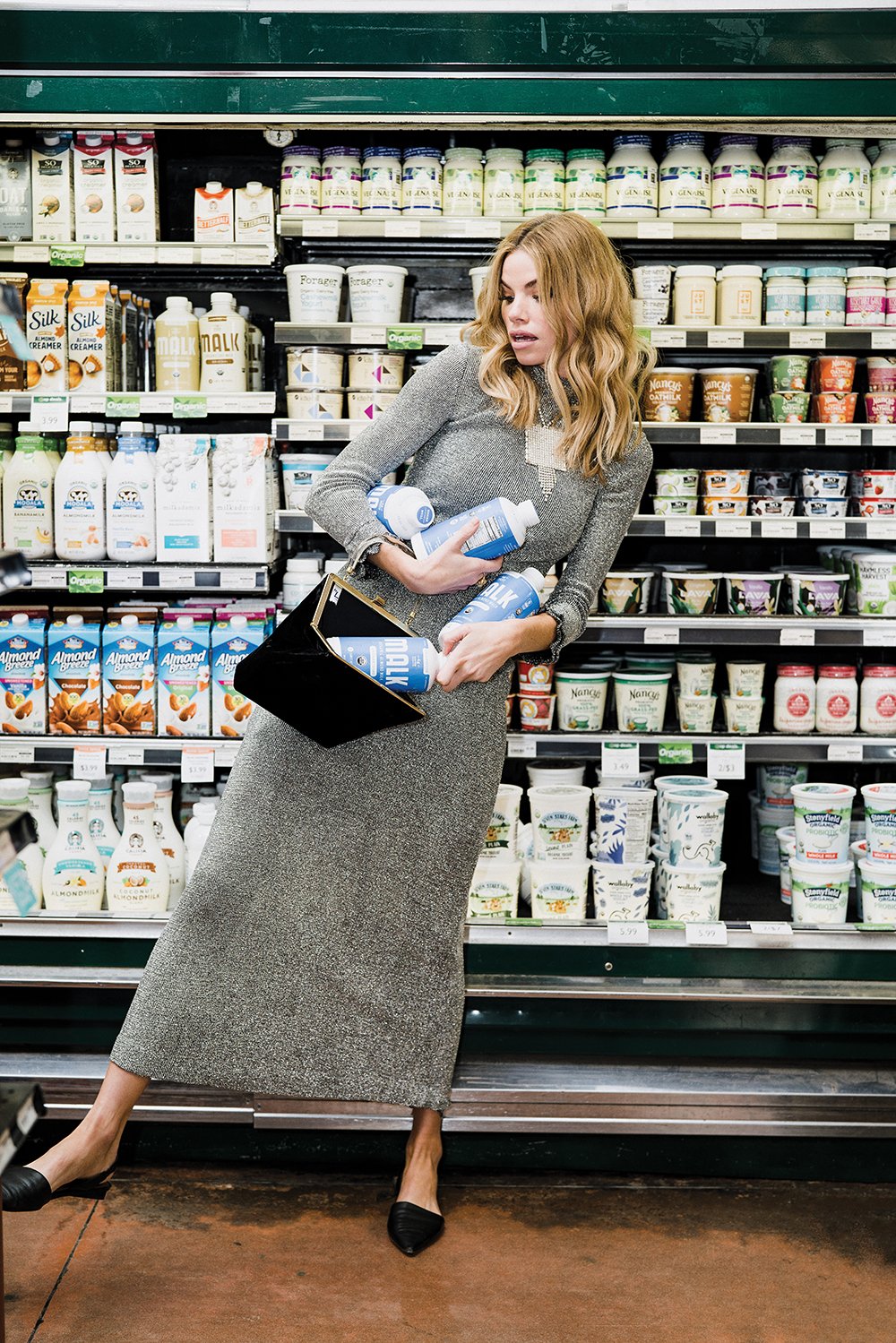 So it's Tuesday (or is it Thursday?), and you're rifling around in your closet for the cleanest pair of sweats you can find. Today's mission? Groceries.
As your hand grazes over a drawerful of tees with overstretched neckholes, something shiny catches your eye. You dig through the mountain of shoes to get a closer look – could it be? It is! That sparkly dress you bought with all those fall frolics and galas in mind.
Its sleek fabric beckons you. "Aren't you tired of threadbare cotton?" it says. "Wouldn't you like to be fancy today?" it whispers. "Don't you miss zippers?" it croons. You think, "Yes, yes, and surprisingly, yes!"
What good are all these beautiful clothes if they're just hanging there, staring at you longingly as you reach past them for your work pajamas? Dare you just wear them OUT?
The answer is a resounding yes.
Just because we're still in pandemic mode, doesn't mean you can't get dolled up like the old days. So go ahead – wear your Gucci to the gas station, your Prada to the park, your McQueen to the market. Times may be trying, but style is unstoppable.
---
1960s Gucci-style hostess DRESS, 1980s gold change PURSE, and Loeffler Randall leopard-hair HEELS, all available at Jess James + Co.; gold ruffle MASK, by Ruby Assata
---
Fall floral silk DRESS, 1960s Evelyn Barton silk DRESS COAT, leather GLOVES, antique glass BRACELET, 1960s Saks gold mini BOX BAG, vintage Manolo Blahniks HEELS, all available at Jess James + Co.; faux fur MASK with oversized plaid bow, by Ruby Assata
---
Emerald green flapper DRESS, available at Second Skin Vintage; pink tulle MASK, by Ruby Assata; satin yellow HEELS (stylist's own)
---
Silver knit, high-neck MAXI DRESS, tophandle black VELVET BAG, rhinestone NECKLACE, and pearl RING, all available at Second Skin Vintage
---
---
Model: Christie Doolittle (Directions USA)
Wardrobe: Jess James + Co., Ruby Assata, and Second Skin Vintage
Hair & Makeup: Meraki Beauty
Location: Tidal Creek Co-Op, 5329 Oleander Drive