Summer Pop
Hot colorful styles for a cool summer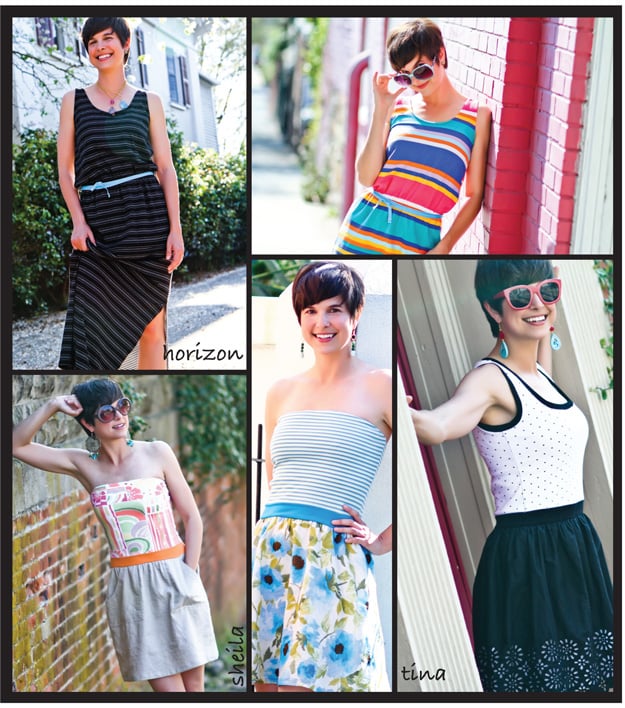 Interesting prints and pattern combinations with pops of bright color maximize impact while dressing lightly for Wilmington's sweltering summers.
Designer Lesley Tamaev uses new, vintage and recycled materials to make one-of-a-kind pieces. Five years ago, she moved from NYC where she was design director for Ralph Lauren women's sleepwear. Upon arriving in Wilmington, she started her own line, Just Like Honey, which is available on etsy.com and at the Saturday morning Riverfront Farmer's Market.
DETAILS:
Dresses designed by Just Like Honey: Horizon ($70), blue-striped Sheila ($55) and black and white Tina ($55).
Sunglasses available at Edge of Urge, all for $18: Feline red watermelon, Marmalade matte brown, Luxor teal and zebra.
Earrings available at Aqua Fedora: Turquoise teardrop ($24), Everglade ($18), Filigree ($24) and Owl studs (model's own.)
Necklaces available at Aqua Fedora for $24: Water Drop and Purple Drop.
Model Note:
As the lead singer of the band, The Barnraisers, Tiffany Forsythe takes to the mic singing original songs and strumming the banjo (the instrument not her dog, who is also named Banjo). You can spot her and her husband heading downtown on their bikes with baby, Wyatt, on back and Banjo close by.