Success in life and learning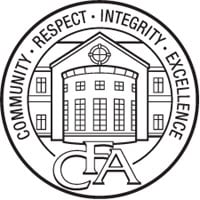 In today's fast paced world, we often look for a "quick fix" to our problems. But when it comes to parenting, there is no quick fix that teaches children how to be self-sufficient problem solvers. At Cape Fear Academy, the faculty fosters a child's inquiry and discovery thereby cultivating each student's ability to problem solve. This stems from a respect for a child's inherent ability, something adults often underestimate, said Bonnie Perchard, Program Director of the Little Explorers program for pre-kindergarten students at Cape Fear Academy.
Throughout Cape Fear Academy's Lower School, 213 students spanning pre-kindergarten to fifth grade have the opportunity to engage in hands-on learning projects such as building bridges and tunnels with blocks where they develop analytical, problem-solving skills. Then they are asked to articulate to their classmates why they chose their design and how they built it.
"Being asked to explain your thinking, helps build your confidence," Perchard said. "We are trying to provide the most optimal setting with the most open-ended opportunity to foster their brain growth."
She draws upon a poignant lesson she learned from her own educational experience.
"I personally always thought I wasn't good at mathematics," she said. But in high school, she attended a math program at Mt. Holyoke College for young women from around the world, where for the first time mathematic concepts were presented to her in a way that connected to real life.
"I fell in love with it," Perchard said. Now as an educator, she strives to bring that type of real world applicability to engage Cape Fear Academy students in the learning process.
"It aligns philosophically in what we want our education system to be. We want our students to be successful in college and in life," said Susan Harrell, Director of Advancement at Cape Fear Academy, where developing confidence and resilience are as important as academic achievement.
At the Lower School, instructors are considered facilitators rather than lecturers, which deepen a student's understanding. Having received a Master's degree in Elementary Education at Bank Street College Graduate School in New York City, Perchard brings a high level of expertise in children's learning and development.
"We teach basic grammar rules. We teach sentence structure. But in science, social studies, math and literature, there are opportunities to look at it through the lens of discovery and that's what Bonnie Perchard brings," Harrel said.
Perchard has been fostering children's love for learning at Cape Fear Academy since 2006.
Cape Fear Academy has been a leader in the educational community of southeastern North Carolina since 1967. Known for its academic excellence and outstanding college preparatory program, the pre-kindergarten through twelfth grade curriculum emphasizes hands-on learning across academic disciplines. For more information, visit www.capefearacademy.org or call (910) 791-0287.