Strike a Chord
Haley Coleman taps into music's business side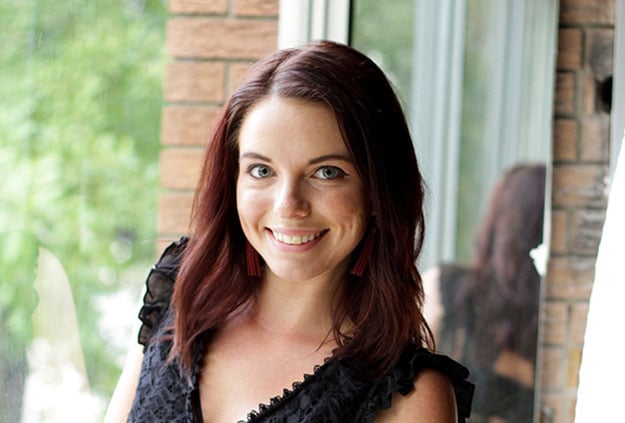 Born and raised in Wilmington, HALEY COLEMAN is a go-getter. Since Haley was a little girl going to concerts and listening to music with her father and brother, she's known she wanted to work in the music industry.
After receiving her degrees in arts management and business with a minor in marketing from College of Charleston, she has had her fair share of experience in the music world. It all started with her brother introducing her to classic rock and some of her favorite bands.
With strong family ties and support system, Coleman has always been a headstrong woman with clear goals.
"I'm so inspired by the women currently making strides in the music industry. It's slow, but it's happening," Coleman says.
For three years in college, she worked at Charleston-based record company 1770 Records, where she was the face of it. 1770 aimed to help up-and-coming artists get their start in the music industry by making connections and gaining experience.
1770 Records is a student-run record label that strives "to provide emerging artists and aspiring music business entrepreneurs with a start in the music industry," according to the label.
"I gained so much knowledge, experience, friendship, and connections from working with 1770," says the now twenty-four-year-old entrepreneur. "One of the bands we used to manage just released their album, and it's great to see their growth."
As the former CEO and founder of 1770, Coleman expanded the record label through multi-genre concerts, events, and listening parties.
She has done similar work here in Wilmington.
Upon moving back to Wilmington in 2016, Coleman was determined to work for herself and start her own label. With the help and support of her family, she started Vantage Point Productions.
"It was so hard finding a job, so I had to make something happen for myself – be my own boss," she says.
Vantage Point started February 13. It offers event production, promotion, and band management. Coleman currently manages two bands – Exploding Math Labs and No Label Fits – and is looking at two other bands. Alongside running Vantage Point, Coleman currently works at the Blue Eyed Muse, as the downtown Wilmington music venue's box office manager.
Coleman says she is dedicated to bringing various groups of music lovers together to be exposed to new sounds and connect with new people. Coleman recently started Creative Meet-Up with Catherine from Modern Legend, at the at the Waterline Brewing Company. The get-togethers happen bi-monthly on weeknights. Coleman aims to get music listeners out of their comfort zones, by doing playlist listening parties, themed parties, and collaborative playlists. (Updates and schedules are posted on the group's Facebook page.)
She hopes to "offer a space where you can come together and be safe to be who you want to be." 

Coleman's other endeavor is managing the Wilmington chapter of Sofar Sounds (sofarsounds.com for event listings). Sofar Sounds is a U.K.-based concert series that is now worldwide and organizes secret, intimate gigs in unique spaces – from living rooms and churches to hoodie shops and fancy furniture showrooms. Once a month, Sofar features three bands for 30 minutes each.
Coleman's mission to start the Wilmington chapter including doing something a little different than other Sofar events by incorporating music, live art, and comedians.
Her long-term goals are to use all the opportunities she has to eventually organize her own tours, festivals, and own a music venue. When asked what advice she would have for a young female entrepreneur she says, "There so much pressure to not mess up and be perfect. Don't let anyone or their negative comments stop you. Don't give them that power."
Find out more about Haley Coleman's music picks and future plans in the Take 5 feature in WILMA's October issue.
To view more of photographer Amy Conry Davis' work, go to www.gypsypye.com.