Steering a Story
Author Rebecca Petruck pens debut novel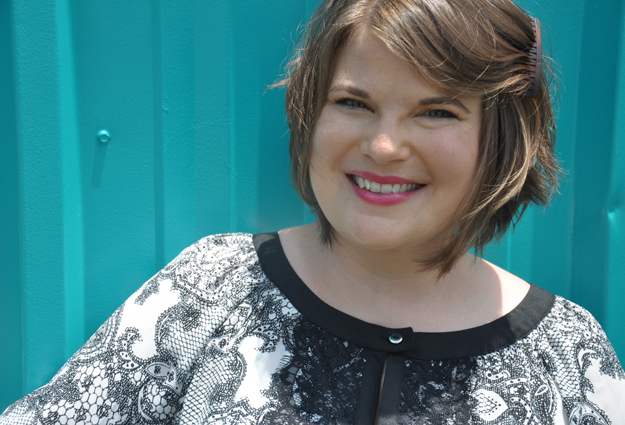 When REBECCA PETRUCK was in the creative writing program at University of North Carolina Wilmington, she attended a workshop with Clyde Edgerton, who gave the class a photo of two boys as inspiration for a story. Petruck wrote the short story then returned her attention to her thesis project, but the photo stuck with her.
"It's just one of those things that just keeps niggling at you until you're like, 'I guess I'm going to work on this now,'" she recalls.
Petruck shifted her thesis to a story about a boy who only wants to raise a prize-winning steer and spend time with a girl he likes but whose life is turned upside down when it's revealed he has a half brother in his very class. That story would become Steering Toward Normal, Petruck's debut novel released earlier this year.
Once Petruck decided to switch thesis projects she went into research mode, which included attending the Pennsylvania Farm Show.
"I was able to follow a boy named Ryan Claycomb who was showing his steer and ended up winning Grand Champion. I think I was cheering more than his family. His family was like, 'Who is this lady?'" Petruck says.
It wasn't all good times, though. There was pathos, as well.
"The big thing for me was acknowledging that the steers are beef cattle – they have no other purpose – they're going to be sold to the packer," she says. "Loading day is called the Day of Tears pretty much across all the state fairs. And none of the boys were embarrassed admitting that. They were glad to have had a year to love their animals. It was the circle of life."
Still, Petruck initially attempted to work some authorial magic until she had some sense talked into her by an early reader.
"I saved the steers in the first seven drafts," she says. "I brought them home. I let them hang out in pastures. And it was a thirteen-year-old 4-H (member) who read an early copy for me who said, 'It's kind of a Cinderella ending.' I realized later I wanted to be true to their experience year after year."
She hadn't planned on writing for children, but rather found that was her natural bent.
"The MFA (master of fine arts degree program) is adult fiction, obviously, but I got in with pages about two teenagers. Everything I wrote was about teenagers. So I kind of sneaked through with all my children's writing," Petruck says. "My proposed thesis was teenagers, then it ended up being thirteen, fourteen year olds, which are still, technically, teenagers, but the book was more middle grade. But it ended up being where it needed to be."
Having found where she needs to be, Petruck is already well into her next book, which is about entomophagy – the eating of bugs for nutrition – something that will surely appeal to middle graders. She's also working on a novel for adults for further in the future.
Steering Toward Normal had its launch party in Wilmington, at Pomegranate Books in May and was attended by two steers, no less. There are several upcoming events around North Carolina including book signings and workshops, which are listed on Petruck's website.