Starting Line
High school students organize race to help LGBT youth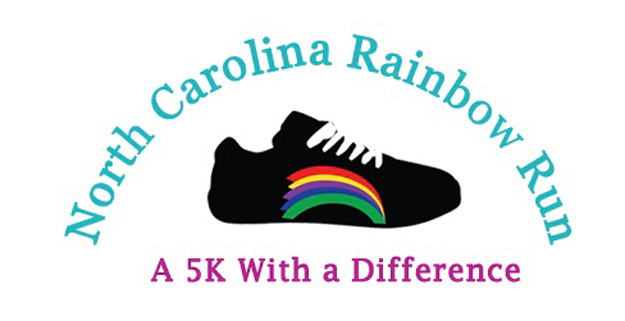 Two Hoggard High School students are strapping on their running shoes and racing to support a cause they feel strongly about—homeless youth, particularly in the LGBT community.
Students Josefina Gordon and Irene Cho are teaming up with volunteers from the Hoggard High School GSA (Gay-Straight Alliance) to organize The NC Rainbow Run that takes place on March 7.
Gordan and Cho say they want to raise awareness about homelessness because it's a serious concern often overlooked in conversations about youth of the LGBT community.
"Most homeless LGBT+ youth are kicked out of their homes due to rejection of their sexuality by family or have run away from an abusive household," the organizers say. "Once they are homeless, they are more vulnerable to sexual and physical assault, mental illness, and abuse in shelters."
The 5K trail race will be untimed, but participants can fuel their competitive appetite while giving to something larger—there will be prizes given to teams and individuals who raise the most money for one of the selected foundations (listed below). The race course will wind its way through the gardens, animals, and farmland of Old River Farms in Burgaw.
"With this race we hope to raise enough money for the Open House of Coastal Horizons, a homeless shelter for all kids including LGBT+ youth, so they can continue to offer their services and beds to homeless youth," Gordan and Cho say.
Registration fees will go toward funding Coastal Horizon's Open House, but registrants will also have the option to donate additional funds to any of the following foundations:
Point Foundation
The Jim Collins Foundation
Astrea Lesbian Foundation for Justice
The Ali Forney Center
March 7
Old River Farms
8711 Old River Road, Burgaw
Info: www.ncrainbowrun.com