Spotlights from the WilmingtonBiz 100 List
Featuring Holly Childs, Tracey Newkirk, and Natalie English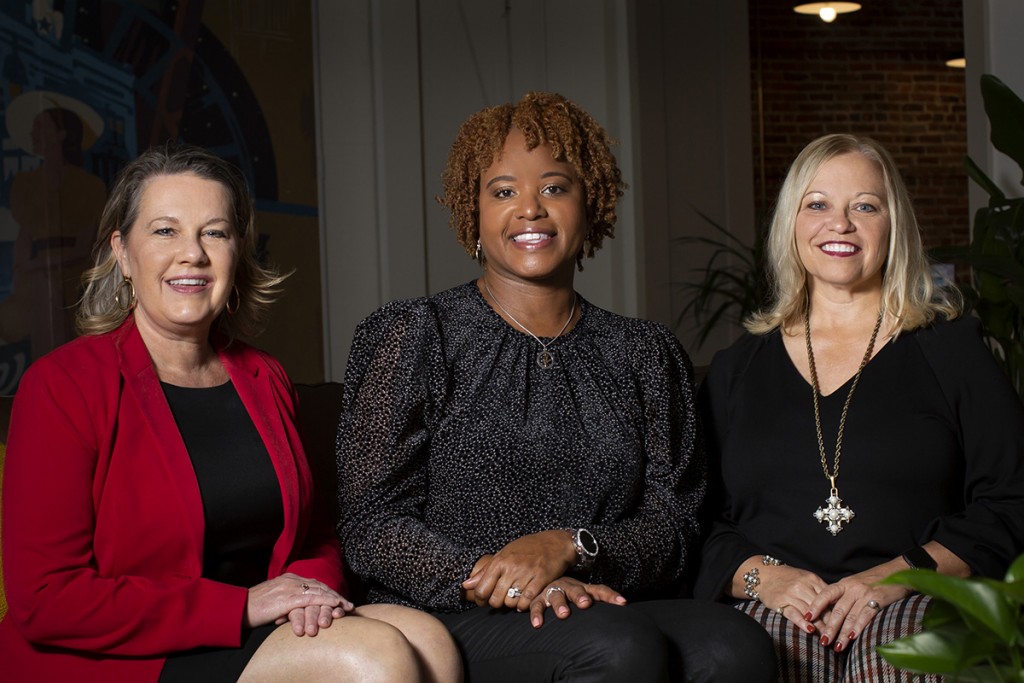 The annual WilmingtonBiz 100 list, published by WILMA sister publication Greater Wilmington Business Journal, includes the year's Power Players, Influencers, Innovators, Connectors, and Rising Stars. Released in December, it features those working in a variety of fields and projects.
Wilmington Downtown Inc. President and CEO Holly Childs (from left), Genesis Block Co-Founder Tracey Newkirk, and Wilmington Chamber of Commerce President and CEO Natalie English were featured in the cover story about new economic development focuses.
Info: WilmingtonBizMagazine.com
---
To view more of photographer Madeline Gray's work, go to madelinegrayphoto.com.
Want more WILMA? Click here to sign up for our WILMA Weekly email and announcements.