Slow but Steady
Financing the local food movement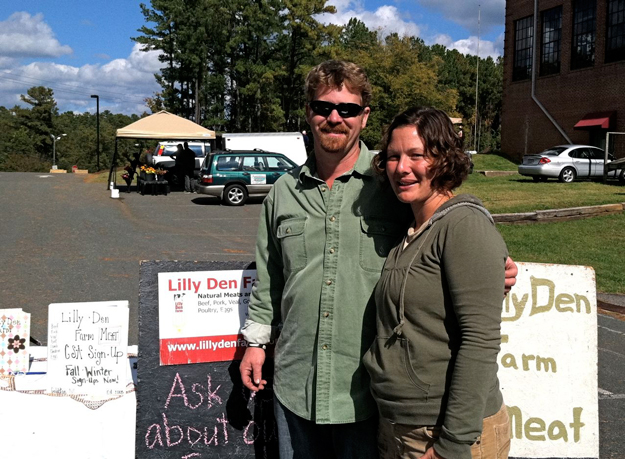 A new trend in the local food movement may be called "Slow Money," but it's catching on fast in North Carolina. And, Wilmington locavores are in the process of establishing a Slow Money beachhead here.
The concept is simple but novel: local, sustainable farms and food businesses that need loans to get started or to move to the next level are matched with individuals in their communities who wish to lend to them. When a good match is made, everyone wins. The business grows stronger, the lender reaps modest but meaningful returns on an investment that makes a difference in the community and consumers in the marketplace gain a consistent source of high-quality, locally produced food.
Slow Money NC is part of a national movement. The state's local chapter was founded in 2010 and is headquartered in Pittsboro. Co-founder Carol Peppe Hewitt coordinates the initiative statewide, screens loan applications, talks with possible lenders and helps facilitate the loan process. She is also helping local Slow Money groups spring up around the state – in addition to the one in Wilmington, there's one taking root in Greensboro and another in Asheville.
In less than two years, Slow Money NC has facilitated 17 low-interest loans, mostly to businesses in central North Carolina. Recipients have included bakeries, small restaurants, a beekeeper, poultry farms and an organic bread flour mill. All these businesses are integral to their local "foodsheds."
Slow Money loans range from a few hundred dollars to a few thousand dollars and they provide seed money to a promising venture with a good business plan or they finance specific improvements for an established business. The loan term is typically no more than a few years and the interest rate is 2 to 5 percent.
For example, Lilly Den Farm Meats in Goldston secured a $500 loan from an interested investor for new labels that would meet new health department regulations. And, Sweet Cheeks Heavenly Baked Goods in Holly Springs obtained a $4,600 loan to purchase an 80-gallon mixer so the owner could keep up with increasing demand for its products.
"Many of our borrowers are women, and almost all our lenders are women as well," Hewitt said. "They understand that there's more to their return on investment than just money. It's doing something with your money that matters to the local economy and having direct contact with a person – often a woman – who's starting or sustaining a business."
After a couple of initial gatherings in Wilmington, the nascent chapter has three prospective volunteer coordinators and has fielded inquiries from businesses and potential lenders.
"These three volunteers will act as a steering committee, holding local events and recruiting lenders and borrowers, and they will forward everything to our central site," Hewitt said. "I'll help them facilitate local loans until they are ready to handle that themselves."
One of the volunteers is self-described foodie Tyler Phillips. Phillips, a retired entrepreneur, is enthusiastic about the slow food movement.
"I'm also sensitive to the different way that the economy will have to function in this century," he said. "It's a matter of how to maintain the economy versus how to grow it. What we'll be doing is identify people who have the same concerns about sustainability, local growers and producers."
Scott Werstlein is another Slow Money volunteer. An IT professional and dedicated locavore, he's interested in helping the new chapter's marketing efforts, especially through use of databases and social media.
"We need to better understand local demographics and what our market is so that we can determine how best to invest our money and how to get organizations with similar local food interests to collaborate," he said.
"A year and a half ago, Slow Money NC was just an idea. We had no sense of how quickly the concept would take off," Hewitt said. "The time is obviously right and it is exciting to see how the organization is developing in Wilmington and other cities around the state."
To learn more, visit www.slowmoneync.org.