September Take 5
9-5 with Katherine Daniel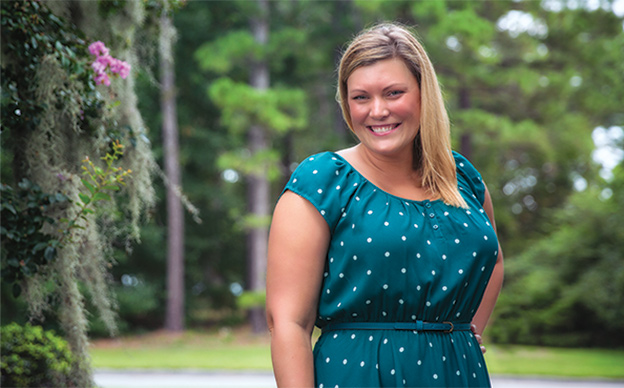 As director of human resources and marketing at N2 Publishing, KATHERINE DANIEL believes there is a connection between a company's success and its employees. That focus on making the right hires and employee satisfaction has paid off for the firm, which partners with neighborhoods to produce monthly publications. Outside Magazine and Glassdoor have recognized N2 Publishing as a "Best Place to Work," and Fortune magazine named it one of the "Best Workplaces for Women." Balancing marketing and human resources is just one of the ways Daniel has helped strengthen N2's culture.
IS THERE A UNIQUE ACTIVITY YOU GUYS DO AS AN OFFICE?
"Probably our most unique example of team building may be our monthly video challenges. About a year ago, we challenged one department to create a video that helps the office better understand who they are as a team. The direction was left intentionally open-ended to encourage teams to interpret it as they want and run with it. The video challenge has been passed from department to department each month for more than a year."
WHAT'S SOME GOOD ADVICE YOU'VE GOTTEN LATELY?
"I recently came across a Mary Engelbreit quote that spoke to me: 'If you don't like something, change it; If you can't change it, change the way you think about it.'"
FAVORITE VACATION SPOT?
"One of our (Katherine and husband, Brock) favorite travel experiences was going to Curacao a few years ago. It's a beautiful island in the southern Caribbean Sea, just north of Venezuela. We were able to go sailing, scuba diving, venture into the city of Willemstad, and enjoy some time on the beach."
WHAT'S A BUSINESS BOOK YOU'VE READ THAT HAS BEEN INFLUENTIAL IN YOUR CAREER?
"I wouldn't recommend just one book, but, instead, the act of reading regularly has been the most influential in my career. I would recommend that people find as many opportunities as possible to find inspiration from other sources: read books, articles, blogs; listen to podcasts; subscribe to Facebook pages focused on professional and personal development; find accountability partners for this area of your life; and set goals associated with reading, learning, and development."
GO-TO RESTAURANT PICK IN THE AREA?
"Brock and I love Ceviche's near Wrightsville Beach."
To view more of photographer Chris Brehmer's work, visit chrisbrehmerphotography.com.