September Leadership Opportunities
September's area business and networking calendar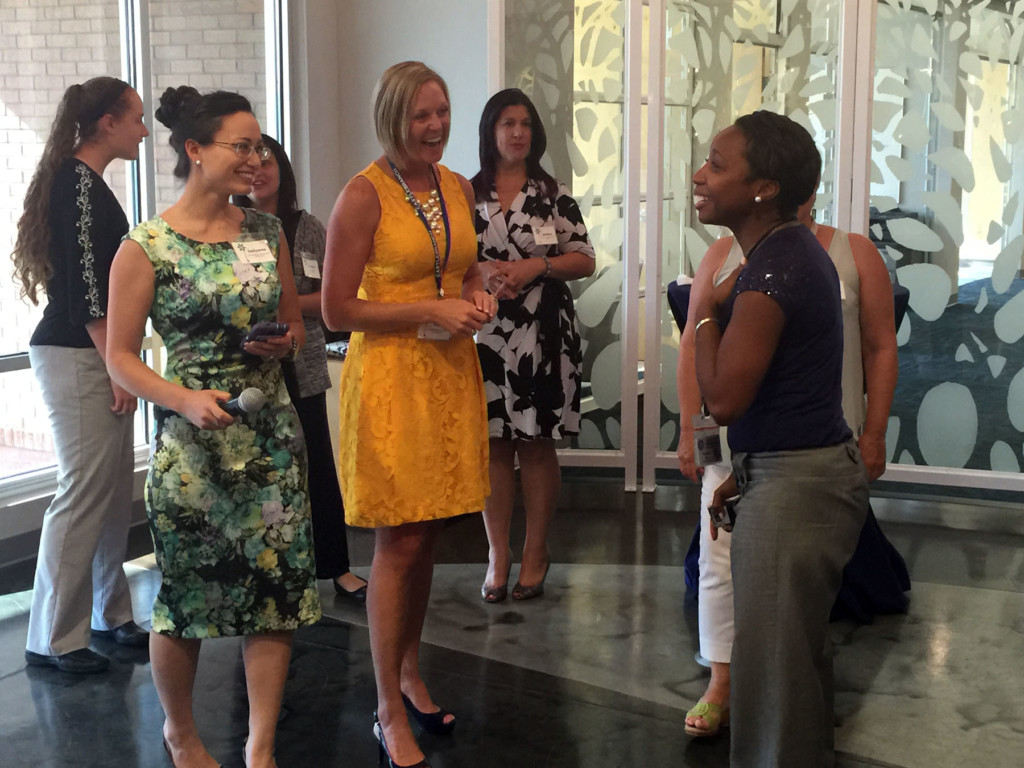 Looking to sharpen your skills? Make connections? Each month, WILMA will highlight upcoming business-related events in the area to help you track down ways to get involved as part of the Women to Watch Leadership Initiative.
September 3: Business owner Carmin Black of Half United, Nicole Holmes, senior vice president and chief commercial officer of GE Hitachi, and Stephanie Lanier, owner of The Lanier Property Group, speak at "The Inspiration Lab," a lunch for women noon-1:30 p.m. at Watermark Marina. Info: facebook.com/lanierpropertygroup
September 11: Coastal Women Attorneys hosts a lunch panel discussion featuring area district court judges noon-1:30 p.m. at Hotel Tarrymore, 102 South Second Street. Click here for info.
September 15: New UNCW chancellor Jose Sartarelli and CFCC president Amanda Lee speak on "The Future of Higher Education" at the Greater Wilmington Business Journal's Power Breakfast 7:30-9:45 a.m. at the Wilmington Convention Center. Info: wilmingtonpowerbreakfast.com
September 16: The Greenfield Lake Collaborative holds a networking social 6-9 p.m. at Greenfield Lake Amphitheater with music, food, and drinks. Tickets are $5 in advance and $10 at the door. Info: greenfieldlake.org
September 17: The Southport-Oak Island Area Chamber of Commerce and NC Retail Merchants Association host a free workshop about Google's Let's Put Our Cities on the Map program for local small businesses to grow their online presence. The sessions are 8:30 a.m. and 11:30 a.m. at the chamber, 4433 Long Beach Road, Southport. Click here for more info.
September 17: MarKraft Cabinets hosts the Wilmington Chamber of Commerce BizMix networking evet 5:30-7:30 p.m. Click here for more info.
September 18: New Hanover County Commissioners Vice Chairwoman Beth Dawson and County Attorney Wanda Copley discuss women in government at Cape Fear CREW's meeting, held at Pine Valley Country Club. Info: capefearcrew.org
September 18: UNCW's Swain Center hosts a course on "Customer Delight: Theoretical and Practical Issues Relevant to the Modern Firm." Info for registration and price: uncw.edu/swaincenter
September 23: The SBTDC holds a session on "Becoming an Investor-Ready Entrepreneur" 8 a.m.-5:30 p.m. at UNCW's Center for Innovation and Entrepreneurship. Info: sbtdc.org/investorready for registration and price
September 23: State Treasurer Janet Cowell speaks at the first meeting of the Women's Leadership Speakers Series for the Eastern Carolina Economic Club at the New Bern Convention Center. Info: eastern-carolina-economic-club.org
September 25: The WOMANPRENEUR Empowerment Summit takes place 9 a.m.-3 p.m. at Brunswick Community College. The fee is $45. Info: brunswickcc.edu
September 29: Cape Fear Women in Tech, a networking group formed by WILMA's Women to Watch Leadership Initiative and tekMountain, holds its monthly meeting starting at 5:30 p.m. at tekMountain, 1844 Sir Tyler Drive. Presenters on a career development panel are: Laurie Patterson (UNCW Computer Science Department), Heather Thornton (New Hanover Regional Medical Center), Jessica Yenser (EMC), and Mandy Curtin (NextGlass). Info: Click for group's Facebook or LinkedIn page
To include your group's event, email information and details to W2W@WILMAOnTheWeb.com.