Remembering Marita Bon, Founding Editor of WILMA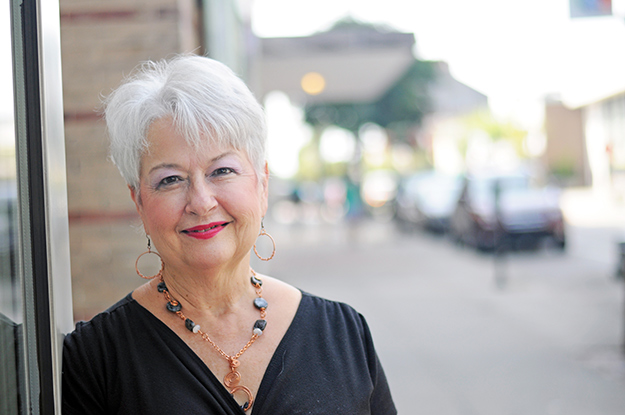 MARITA "MARTY" BON, co-owner of Bon's Eye Marketing and the founding editor of WILMA magazine, died January 2 at the age of 67 in her Wilmington home.


Born in Pittsburgh on Oct. 3, 1949, Bon and her family moved to Wilmington in the late 1990s. She was a freelance writer for the Greater Wilmington Business Journal, sister publication of WILMA; the StarNews; and New Hanover Regional Medical Center.
In 2003, she was tapped by WILMA founder and initial publisher Joy Allen to be the magazine's first editor. Allen also founded the Business Journal.


"She played a major role in shaping (WILMA), and she had an incredible work ethic, but she also had an adorable personality," Allen says.


Allen says in addition to being a great editor and writer, Bon was a unique person who had a lot of vitality.

"Even though working in the publishing business can be very stressful with deadlines, we had a really good time," Allen says.


Bon, who died after a battle with cancer, is survived by her husband of more than 46 years, Chuck Bon; her daughter, Jessica Field and husband, Christopher; her son, Stephen Bon, president and founder of Bon's Eye Marketing, and wife, Sarah Bon, vice president of Bon's Eye Marketing; four siblings and four grandchildren.


Stephen Bon, who was also a freelancer for local publications and previously served as editor of the Business Journal, said his mother was the main inspiration for his own work as a writer. So it was only natural, when he decided to start Bon's Eye Marketing nearly ten years ago, that he sought his mother's guidance.


The business, which aims to tell a company's story through evolving media platforms, has grown from a handful of clients to more than two dozen. For Marita Bon, the story was key, her son says.


"Throughout my life, as much as I can remember, she worked in a communications role … It might not have always been penned in words, but it was her ability to articulate her empathy toward others and then to resonate with the audience in front of her, whether it was as an orator or through an article in a newspaper. She was able to see beyond herself and write for her audience," Stephen Bon says.


Before moving to Wilmington, Marita Bon earned her bachelor of science degree in English education at Indiana University of Pennsylvania and attended graduate school at the University of Pittsburgh, where she majored in vocational education for adults with severe disabilities. She designed and wrote the curriculum for a vocational rehabilitation program at Pittsburgh-Mercy Hospital.


Along with being a writer and editor, Marita Bon was an avid Rotarian, philanthropist, entrepreneur, and artist, her son says.
In recent years, she had turned a hobby of using bead and metal work to create jewelry into High Craft Connections, and had her creations displayed in Crescent Moon and at art shows, Stephen Bon says.


"All she ever wanted, whether it was writing a good feature or helping someone who needed help or making jewelry, I think at the end of the day her payoff was just sharing the art of life with that person and seeing a mutual appreciation for it," he says.
Editors' note: A version of this story ran on the Business Journal's website January 4.