Projekte Gallery & Lounge Attracts All With a Variety of Activities
Text PROJEKTE to 90947 to sign up for exclusive messages from Projekte Lounge.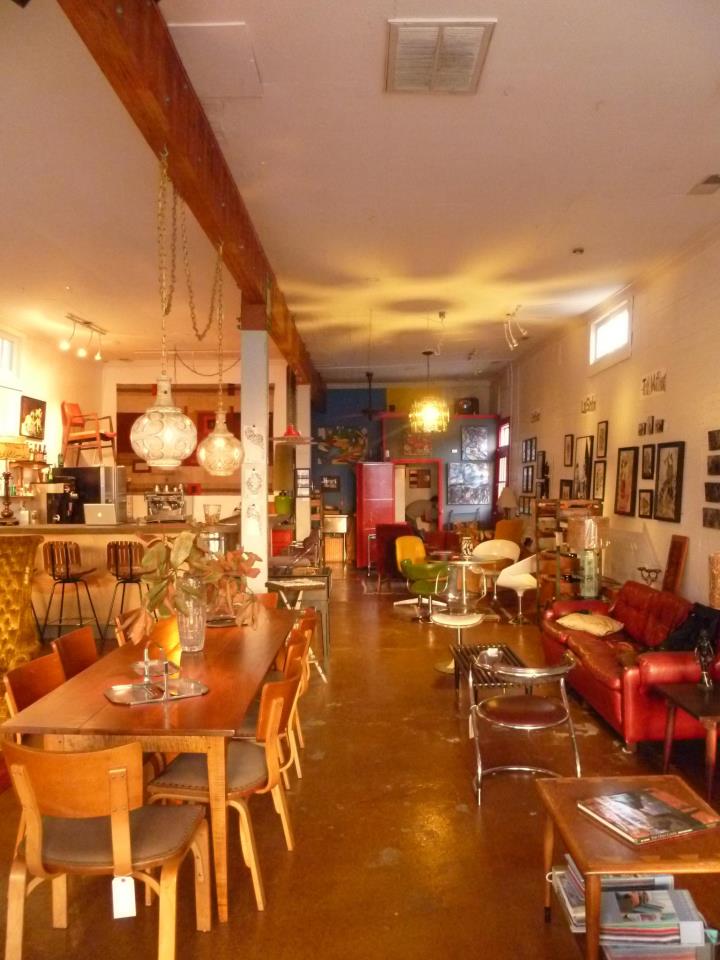 If you're looking for somewhere local to go to have fun, go check out Projekte Gallery & Lounge in downtown Wilmington.
Projekte's doors are open every day and features everything from a coffee shop that serves organic and fair trade coffee, teas, wine, craft beers and baked goods; to a community space that hosts art galleries, open mic poetry, live music, wine tastings and movie viewings.
Owner Kraig Bienias said the age range of those who visit Projekte ranges anywhere from 20 to 70-years old. "It's an eclectic mix of people," he said. "We attract people from the local community, the art crowd, the downtown crowd, all different kinds of people."
On October 6th, Projekte presented the art exhibit titled "SCAPES: land, figure and sea" by former Projekte Gallery owner, Bonnie England, and local artist Danielle Couture. A reception was held along with live music and an informal meet and greet session with England and Couture.
"It was already an art gallery," said Bienias, "The previous owner started the gallery. It has great wall space in this historic downtown Wilmington building, so I wanted to keep it going to showcase local art."
According to Bienias, the art exhibit openings bring a good turn out of guests. He features a different theme every month and a reception is held for the gallery and its artists.
There are a couple of ways Bienias finds artists and comes up with themes for the next gallery, "Sometimes I put call out to artists," he said, "Sometimes the artists contact me. And all of the art featured in the gallery is for sale."
Among other items that can be seen and bought at Projekte gallery: cozy vintage furniture from the '40s through the '70s. Some people like Projekte so much that they even host parties and special events at the lounge.
The possibilities of fun activities are endless at Projekte Gallery and Lounge.
For more information, see Projekte's page here.