Political Season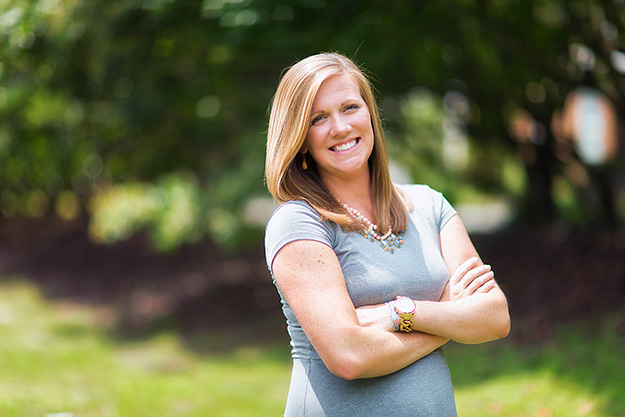 When Heather Jarman introduces herself at social gatherings, she doesn't call herself a lobbyist, rather she uses the more genial phrase, "I'm in government relations."
For some, the word lobbyist has acquired a negative connotation over time, often being dismissed as another way "special interests" can garner influence with representatives. That is why she is hesitant to reveal her profession immediately.
"Normally, when I say I am in government relations they kind of give me a confused look," she says. "And then I say, 'I am a lobbyist,' and then I'll get an 'Oh.'"
That or they wonder if her daily schedule as a lobbyist mirrors the drama on the Netflix series House of Cards.
Jarman is a regulatory affairs director for the Business Alliance for a Sound Economy (BASE), a Wilmington-based lobbying group for the real estate and homebuilding industries in southeastern North Carolina. The group handles government affairs for trade associations such as the Wilmington-Cape Fear Home Builders Association, Brunswick County Home Builders Association, Brunswick County Association of Realtors, Jacksonville Board of Realtors and Topsail Island Association of Realtors.
The role, which she took on late last year after working as a contract lobbyist in Raleigh for the law firm Ward and Smith P.A., takes her anywhere from legislative committees at the General Assembly to council meetings in Onslow County, where she advocates with officials on behalf of the association's membership. She describes her role as a voice for southeastern North Carolina in Raleigh.
"There is definitely a place for lobbyists in this political world to help get voices heard," she says. "Everyone's voice deserves to be heard, and a lobbyist is a good way … to connect the dots between the [government] member and a business."
For her part, Jarman spends a majority of her time reading potential bills and attending meetings that might have repercussions for the homebuilding and real estate industries in the region.
She says depending on what is going on, she could spend an entire week in Raleigh meeting with officials, or she could be in one of the four counties the group keeps track of (Brunswick, Pender, Onslow and New Hanover), attending planning committees and figuring out the consequences of potential regulations.
You get used to spending your morning reading bills and proposals, she says.
She and her lobbying partner, Tyler Newman, make up the BASE staff. And when one of them is in Raleigh meeting with local representatives, the other is more than likely traveling the counties talking to council members and economic development leaders.
One of the key characteristics of a lobbyist is to be a wealth of knowledge on a subject, providing information to a government official who has to deal with a multitude of issues.
When she took the job with BASE it meant that Jarman now had to become an expert on the housing industry and the North Carolina coast – a daunting task for someone who, before a year ago, had only visited the state's coast on vacation.
"You've got to learn the homebuilding industry, learn where all government issues lie that affect the industry and you got to keep in mind the coastal issues too when you're talking about things like building height and flood maps that you have to look at," says Jarman, who grew up outside of Asheville and graduated from the University of Tennessee in 2009. "Honestly everyday is something different."
Lately, she has been driving up Interstate 40 less frequently as the legislature's activity has slowed down in the debate around the state's budget, leading her to work more frequently with local governments.
But that could change at the "drop of a hat," she said, as they are basically waiting on legislators to emerge from closed-door meetings with news.
Jarman thinks one of the biggest issues going forward for the region is going to be beach nourishment, meaning the protection of North Carolina beaches and waterways from erosion through dredging and redistribution of sand.
A decline in federal funding for nourishment projects has caused communities to search for new ways to pay to maintain the health of their beaches, whether it comes from local or state money, she said.
"[It's] going to take all of the counties coming together and saying, 'Yes, this is important that Wrightsville Beach gets this much,'" Jarman says, "and each county specifically is going to have to come together as a region as southeastern North Carolina and say, 'Here is what we need, Raleigh' – much sooner rather than later."
To view more of photographer Chris Brehmer's work, go to www.chrisbrehmerphotography.com