Photo Power
Portrait initiative aims to support breast cancer education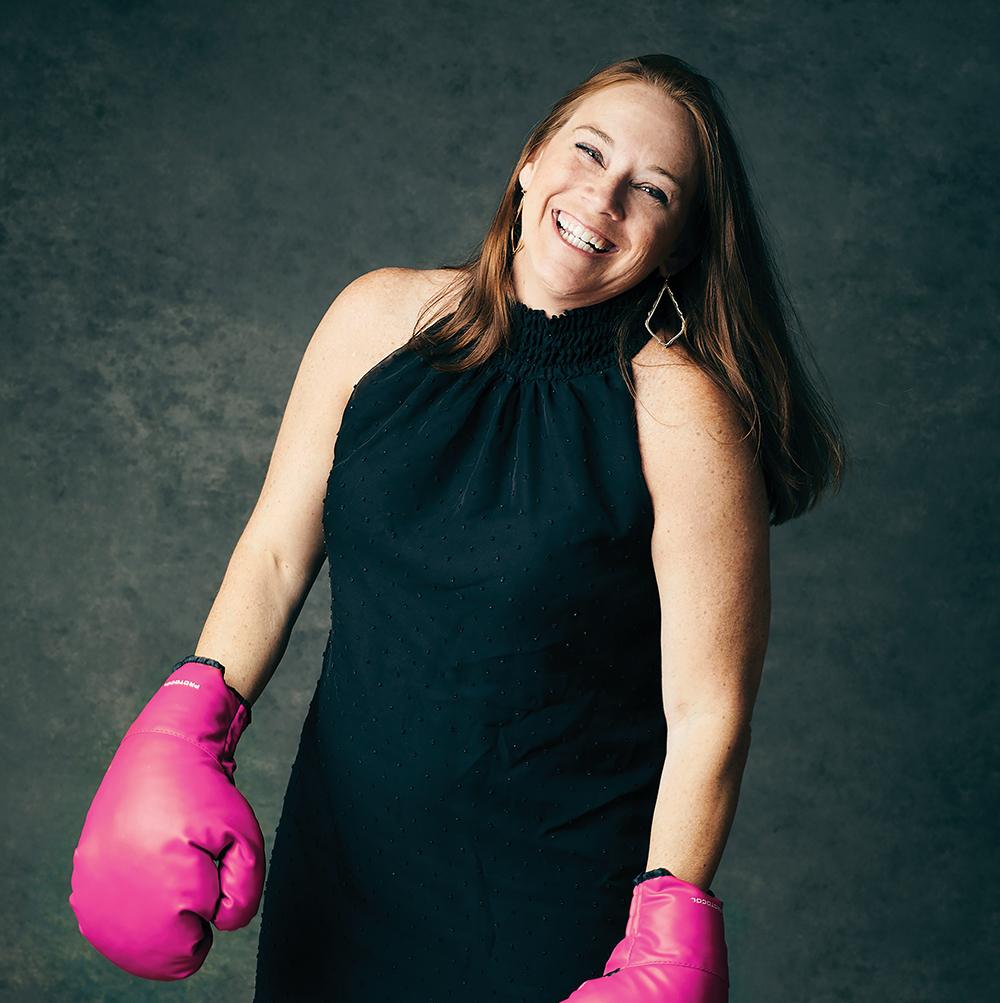 JOY WADE, program director for the local nonprofit GOING BEYOND THE PINK, is working with photographer MARCUS ANTHONY to create a book of photos that not only raises money in support of those battling this disease, but also works to empower those impacted by breast cancer.
Anthony, a family photographer located on Princess Street who previously worked in Los Angeles, became interested in charity work after talking with a mentor.
"I have a business mentor who lives in Australia, and we were Skyping one day," Anthony says. "He suggested reaching out to a local charity and starting some sort of projects."
After some Google searching, Anthony came across Going Beyond the Pink, a "breast health and education initiative dedicated to offering educational programs and resources before, during, and after a breast cancer diagnosis," as the organization describes itself.
Anthony says that he and Wade "vibed" with each other and came up with the project pretty quickly.
Wade, a New Hanover County resident for almost forty years and an advocate for breast health for the past six has been a proponent for breast health education for some time. And, Anthony himself has worked with clients impacted by the disease.
So, teaming up seemed like a "no-brainer" to Anthony.
"A lot of my clients have had some sort of interaction with the disease whether it be having it or knowing someone that does," Anthony says.
Wade and Anthony came up with the project to empower local survivors and their supporters through photography.
They met this summer to discuss possible fundraising efforts and came up with the idea for 50 Fabulous Women.
Through it, participants pay $100 that goes entirely to benefit the Going Beyond the Pink nonprofit. In exchange, they receive a free portrait session with Anthony and a credit toward a wall print from the session, if they choose to do so. Anthony points out there is not an obligation to buy the photographs.
Wade expressed interest in finding ways for local businesses or individuals to sponsor other women who cannot afford the price of participating.
Anthony and Wade say that the initial response has been "pretty tremendous," with many of the proposed fifty spots already filled for the project. However, that has stalled a bit now, and both are pushing on social media to for more participants.
"We're just over halfway there," Anthony says, adding that the goal is to turn the portraits into a book including short biographies of the women.
Wade said that the proceeds from the book would especially help the charity after many events were canceled because of Hurricane Florence. For more info on the project, go to marcusanthonyphoto.com.
Want more WILMA? Click here to sign up for our WILMA newsletters and announcements.