Pender Patients
PMH President Ruth Glaser absorbs new duties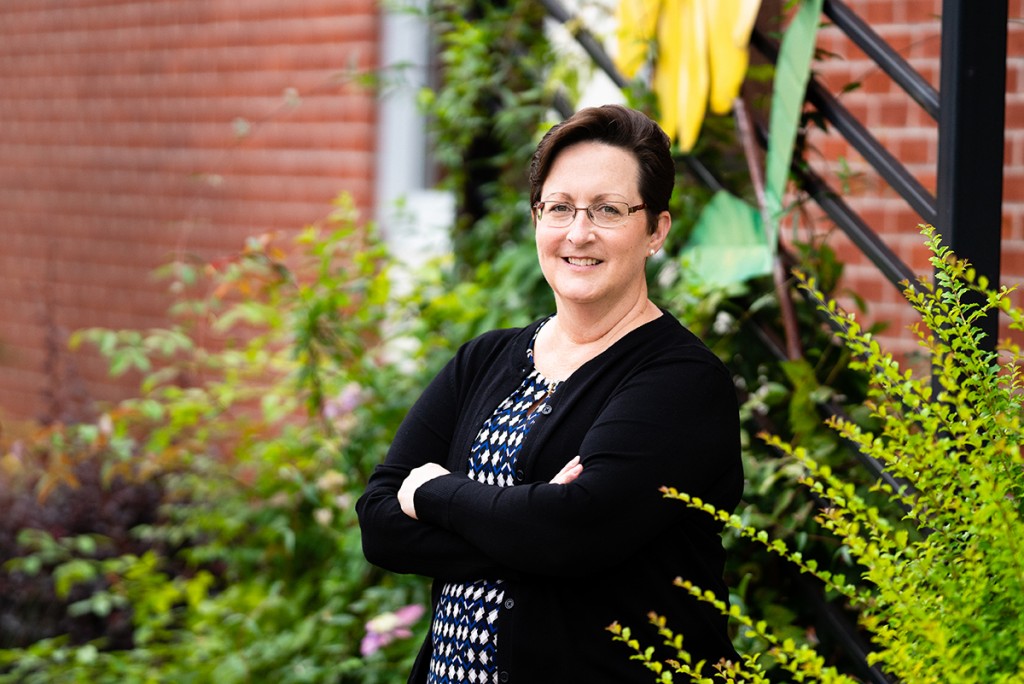 Making connections aimed at paving the way for patients is one of RUTH GLASER's proven abilities.
As president of Pender Memorial Hospital for a decade, she worked tirelessly to make sure patients – many in post-acute care – transitioned to skilled nursing, hospice, home care, and other services. The goal was to get them better and to keep them well after discharge from the hospital.
Glaser has now been promoted to vice president of post-acute services at New Hanover Regional Medical Center, a role that provides her the opportunity to continue to oversee the Pender facility, but to use her skills in a broader way.
Located in Burgaw, Pender Memorial is a not-for-profit hospital owned by Pender County and managed by NHRMC. It is licensed for eighty-six beds (forty-three skilled nursing and forty-three acute), but as a critical access hospital, it operates twenty-five acute/swing beds and thirty-nine skilled nursing beds. Its goal is to improve access to health care by providing essential services in the nearby rural communities.
Pender includes NHRMC Home Care, a separate corporation but part of the Pender umbrella, designed for patients receiving care at home after recovering from a hospitalization or managing a chronic condition.
In her role at Pender Memorial, Glaser has "focused on growing services and the number of providers at the hospital while improving quality of care and patient satisfaction, in addition to supporting increased collaboration between PMH and the rest of the health system," officials say.
In her new position, Glaser will have additional responsibility for NHRMC Emergency Medical Services (EMS) and AirLink/VitaLink Critical Care Transport, services that transport patients by road and by air. Many of these patients have been in acute care.
Glaser says there are a few changes that will come from her new job.
Physically, she used to work at Pender's Burgaw facility and lives near it. She plans to continue to live there but will now spend most of her days at NHRMC in Wilmington.
The addition of overseeing EMS and AirLink/VitaLink will be all new. She says she met with one of the leaders for four hours in her first week of transition after beginning the job in November. She doesn't think the meeting even got to the proverbial tip of the iceberg.
They're "a pretty impressive group of clinicians," she says of the team of about 350 that includes paramedics, EMTs, and critical care nurses.
"Most of what we do at Pender and Home Care are really post-acute services," she says, adding the Pender hospital has an operating room and an emergency room. "But, a lot of what we do is rehab patients after they've had an acute care stay … This will allow me to take a much broader view of post-acute care and help the system, overall, with its strategy."
Each day in her new office on 17th Street, Glaser hears the ambulances go by. She's amazed by how busy they are. From the Pender Memorial perspective, she says these are the people who come when they have a patient who's really sick and needs to be transported. She likens them to the calvary coming to be sure the patient is successfully transitioned to the medical center.
EMS and AirLink/VitaLink have 68,000 patient touches a year.
The strategy part of her new vice presi­dent role, Glaser says, will likely entail mak­ing or improving relationships with skilled nursing facilities, home care agencies, hos­pice, and private duty nursing providers – in other words, with organizations and people who could wrap around a patient receiving acute care after being discharged.
"From the medical center's perspective, I'm the one that lives in their world, in the post-acute world, every day," Glaser says of what she'll bring to the new post.
"When I sit down at the table with an ad­ministrator who's over a skilled nursing fa­cility, I understand what they're up against. I understand the challenges. It's the same with home care. Building those relation­ships is very important. But, also under­standing life in a hospital was very different than life in a skilled nursing facility," where the regulations may vary, sometimes con­flicting with one another.
Glaser understands the importance of providing high-quality health care in a ru­ral community. She took her first couple jobs after graduate school at NHRMC and then went to a community health care sys­tem in Scotland County.
At Pender Memorial, Glaser's proud of the networking and connections she and the hospital team have created and how the community now thinks about the hospital.
In the past couple of years, she says, you could feel the change in Wilmington and surrounding areas, which have continued to grow.
In addition, Novant Health's pending purchase of NHRMC is expected to add to the growth since the Winston-Salem-based buyer pledged continuing the arrangement with Pender Memorial for at least three years while they look at the future of care in Pender County.
The speed of change in health care has increased since the pandemic, too.
"We've been affiliated with New Ha­nover Regional Medical Center for twen­ty-two years and if it weren't for New Ha­nover, that little hospital would not exist," Glaser says about Pender Memorial. "And, I would say that because of New Hanover, we have flourished."
---
To view more of photographer Erin Costa's work, go to erincostaphoto.com.
Want more WILMA? Click here to sign up for our WILMA newsletters and announcements.