Pay Parity
Events this week focus on helping women close the pay gap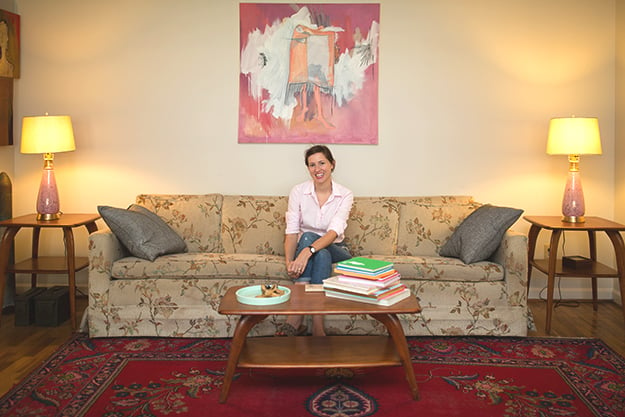 "If you aren't willing to go there, then this isn't for you" is not just the motto for the Ladies Get Paid ILM chapter, but the theme of ALISHA THOMAS' life. Thomas is the founder of the New York-based organization's Wilmington chapter.
Claire Wasserman, who started the career development group last year, which now has grassroots chapters across the country and internationally, is one of the speakers at this week's Cucalorus Connect conference.
Before Wasserman's talk Thursday, the local chapter hosts a town hall meeting called "Women & Money ILM" on Wednesday evening.
Ladies Get Paid is a one-stop-shop for women who want to excel and grow in the workplace. And, Thomas knows all about growing in the workplace.
From starting in the sewing and screen printing industry, then working for Freaker USA, and then moving into the operations side of the business, Thomas knows firsthand about the ups and downs of being a woman in the business world.
She became an independent entrepreneur this past year and started her own accessories and handbag company as well as a T-shirt company. Thomas, who sits on the Cucalorus Connect board, saw the need for a woman-centered workshop or talk at the conference. After stumbling across Ladies Get Paid and with planning for the two-day conference that is attached to the annual Cucalorus film festival underway, she thought it was perfect timing to start a chapter here in Wilmington.
Ladies Get Paid has chapters all over the U.S. that are free to join and spearheaded by local ambassadors.
"I knew this was the right time to start a chapter of Ladies Get Paid. So, I found (several) friends to be ambassadors, and we got to work right away," Thomas says.
These ambassadors serve as coordinators for Town Hall events and meetups.
"The whole premise of Ladies Get Paid is predicated on giving women a safe space to be honest and vulnerable with each other about their workplace challenges," Wasserman says. "I've learned a lot about how to create an environment – both online and off."
Women from all walks of life come to connect, talk, and share with speakers.
"This event isn't a regular corporate suit and tie event," Thomas says. "The atmosphere and environment will be one of deep diving, asking personal questions, and really connecting on a personal level, which sharing stories that can help other women in business avoid the pitfalls that women face."
At this week's Town Hall event – slated for 6:30-9 p.m. Wednesday at The Beam Room – women will share their stories and strategize on how women can better advocate for themselves and each other, according to organizers.
Wasserman's talk starts at 1:45 p.m. Thursday at CFCC's Union Station.
"It was so important for LGP (Ladies Get Paid) to be a part of Connect this year because that female presence is so important," Thomas says, adding that she has been attending the Cucalorus film festival for the past decade. It added a business and tech conference component two years ago.
LGP ILM organizers hope to foster an environment for women of all backgrounds and walks of life, Thomas says. But, she says, they are realizing that the demographic that struggles with the tenacity has been entrepreneurs and artists.
Thomas says she hopes that the chapter's Town Halls will attract everyone from corporate employees to startup entrepreneurs to artists to and students entering the workplace.
"I hope that women walk away with the commitment to advocate for themselves and for other women," Wasserman says about her upcoming conference talk, "that they realize they're not the only ones who may be struggling at work. And, that by embracing and speak up for their worth, they are helping women everywhere."
"Women & Money ILM" Panel Talk
6:30-9 p.m. November 8
The Beam Room (above Front Street Brewery), 9 North Front Street
Panelists: Shea Carver, Cynthia DeVita-Cochrane, Jacqueline Olive, Khalilah Olokunola, Naomi Randolph, and Jessica Reedy
Click
here
for more info and tickets.
Claire Wasserman, founder of Ladies Get Paid
"If It Makes You Uncomfortable We Should Talk About It"
1:45 p.m. November 9
CFCC Union Station, 502 North Front Street
Click
here
for more info and tickets.
See more photos by Chris Brehmer at chrisbrehmerphotography.com