Opening doors for future leaders: Cape Fear Academy introduces new scholarships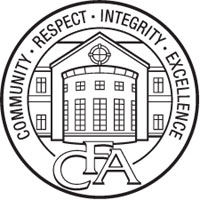 With its small class-size, rich offerings of extracurricular activities and 100 percent of it students admitted into a four-year college or university, Cape Fear Academy offers an excellent education. But this unique educational experience is not restricted to a select few. This academic school year, Cape Fear Academy has given more than $1 million in financial aid to students. And 25 percent of CFA's student body receives some form of financial aid.
"We want CFA to be accessible for all college-bound students," said Carla Whitwell, Director of Admission at Cape Fear Academy.
The school recently announced their new merit-based scholarship program, CFA Scholars. The Scholars Program will award scholarships for the 2013-2014 academic year. Currently enrolled CFA students may apply, and new students are encouraged to apply as well.
Cape Fear Academy is looking for students who exhibit high academic achievement, unique talents, and leadership for these new scholarship programs. Applicants must take a national standardized exam assessing their reading, math and verbal comprehension skills administered at CFA on January 26. Scholarship applicants who pass the exam will be interviewed by CFA faculty and staff, who will look for students' character, talent and leadership abilities.
"For the ambitious student who wins the scholarship, they get a very small class size where teachers get to know their strengths and weaknesses," Whitwell said. "We are invested in their success."
The Scholars Program is open to middle school and high school students. Scholarships range from $500 to full tuition. Diversity Scholars will receive 100 percent of their tuition paid for four years. Ethnic and racial minorities comprise about 10 percent of Cape Fear Academy's student body currently.
"On a yearly basis, we want to see our minority enrollment increase to be representative of the larger Wilmington community," Whitwell said. "We believe it brings different perspectives and strengths that create a richer environment that benefits everyone involved."
CFA will continue to offer need-based tuition reduction as well. Need-based scholarships are awarded annually. The application deadline is March 1 but continues on a rolling basis as long as funds are available.
The Lower School has openings for students beginning at age 3 ½. "Obviously with this economy, parents are being careful where they spend their money," Whitwell said. But CFA faculty and staff emphasize the importance of these early years in building a foundation for a child's future success.
"Pre-adolescence can be one of the greatest changes in a child's life," Carla says. "At CFA, our middle school faculty are experts in that age."
While nationally about 27 percent of college students graduate within four years, more than 66 percent of Cape Fear Academy alumni graduate within four years. Cape Fear Academy prepares its students to be resilient and resourceful leaders.
"They can navigate college successfully and be happy and fulfilled there," Carla says.
Cape Fear Academy has been a leader in the educational community of southeastern North Carolina since 1967. Known for its academic excellence and outstanding college preparatory program, the pre-kindergarten through twelfth grade curriculum emphasizes hands-on learning across academic disciplines. For more information, visit www.capefearacademy.org or call (910) 791-0287.