On the Vanguard
A local acupuncturist's advances in alternative healing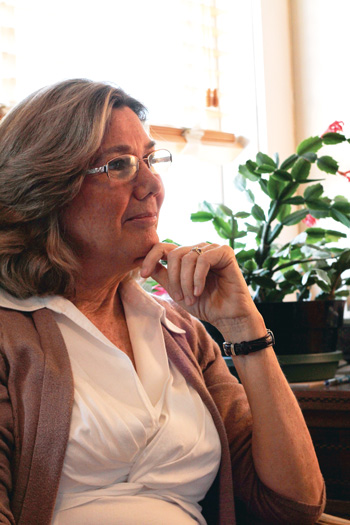 Wilmington Acupuncture and Counseling Center's PAGE PATERSON is Licensed Acupuncturist #001 in the state of North Carolina (of about 400 practitioners throughout the state.)
She broke ground as an alternative health and wellness practitioner in Wilmington twice: first as a massage therapist in 1983 and 10 years later as an acupuncturist. Both times, Paterson was met with the challenge of introducing new ideas into the culture.
"If you were doing massage then and you lived in the city limits, you had to go to the police station and get finger printed," Paterson said. In the early 1980s, she had to fight the notion that massage was linked with sex work.
She was careful to always refer to her practice as therapeutic massage and she avoided conventional advertising such as, the Yellow Pages. Instead, she took a grassroots approach to growing her business.
"Tidal Creek Co-op had just formed and it was in that teeny little house on Wrightsville Avenue. They had a bulletin board and I had business cards and I stuck my little card up there," she said. "You just sort of networked through people you knew and kind of underground."
She first heard about acupuncture while living in Albuquerque, New Mexico in the 1970s. At the time, there were no acupuncture schools in the U.S. In 1987, she went to Maryland to attend the only school in the nation that offered instruction in the Five Elements acupuncture tradition.
When she began her acupuncture practice in the early 1990s, she estimates that there were about nine practicing acupuncturists in North Carolina and she was the only one in Wilmington. Because there was no state licensure, acupuncturists practiced under some risk, often maintaining licenses from other states.
Paterson collaborated with an Asheville acupuncturist whose practice had been raided by the SBI in 1990 following accusations of practicing medicine without a license. In the years that followed, acupuncturists and patients across the state organized to get state recognition.
Together with a group of five other practitioners, a lawyer and a few key supporters, Paterson lobbied the state for licensure in 1993 and won in 1994. From her tranquil office in Lumina Station, Paterson reflects on her career-long journey at the vanguard of new health care in southeastern North Carolina.
Over time, the culture has come around and Paterson has watched her client list grow each year.
"There's a group in western medicine that wants to recapture some of their older, more integrative medical approaches to new patient care and wants to be inclusive of acupuncture and more natural approaches. They're gaining a lot of steam. I think we're potentially on the brink for some wonderful, huge changes in health care," she said.