November Leadership Opportunities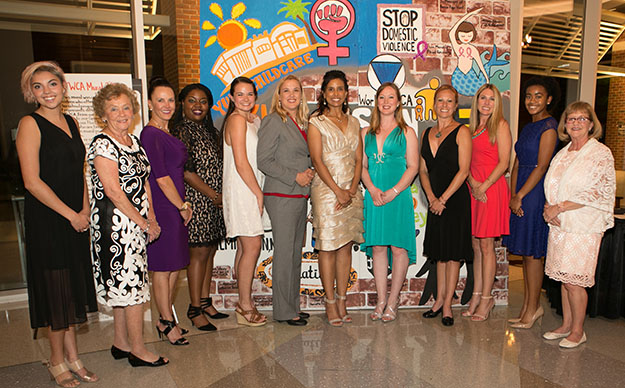 Looking to sharpen your skills? Make connections? Each month, WILMA will highlight upcoming business-related events in the area to help you track down ways to get involved as part of the Women to Watch Leadership Initiative.
November 3: The Wilmington Chamber of Commerce's annual COASTA ROASTA oyster roast event is 5:30-8 p.m. at the chamber, One Estell Lee Place, with music by L Shape Lot and all-you-can eat oysters and shrimp served by the chamber's board. Tickets are $75. Click for more.
November 6: Brunswick Community College's Small Business Center holds a free seminar on "CREATING A WINNING BUSINESS PLAN." The program focuses on The program, 6-8:30 p.m. at the school's campus in Bolivia, covers topics such as creating a simple business plan, knowing what parts of the plan lenders focus on, and more. Click for more.
November 9: CUCALORUS CONNECT takes place as part of Cucalorus, the annual film festival in Wilmington. The business and startup conference is November 9-10. Michele Holbrook, Wilmington plant operations manager for Corning Inc. delivers the opening keynote speech. GE Hitachi Nuclear CIO and CDO Mona Badie also is slated to talk. Panel, seminars, and demonstrations are slated throughout the conference, which is at CFCC's Union Station. Click for more.
November 9: UNCW's QENO holds a lunch and learn about FINANCIAL REPORTING CHANGES affecting not-for-profit organizations. Presented by an instructor from Earney and Co., the talk is 11:30 a.m.-1:30 p.m. at UNCW's Madeline Suite. Click for more.
November 11: The annual HEALTH CARE HEROES awards event from the Greater Wilmington Business Journal, WILMA's sister publication, takes place 5:30-10 p.m. at the Country Club of Landfall. Finalists and winners from the health care community will be recognized as well as a special honor for surgeon Charles Kays, winner of this year's Lifetime Achievement award. Click for more.
November 13: CFCC's Small Business Center holds a free seminar on "CLIMBING THE ENTREPRENEURIAL LADDER:" the Secrets to Mastering Time, Team, Money, and Mindset. The talk covers overcoming some of the roadblocks in growing a business and how to avoid pitfalls. The seminar is 9 a.m.-noon at CFCC's Wilmington campus. Click for more.
November 13: The Wilmington Chamber of Commerce holds its SMALL BUSINESS EXPO & November BizMix 4-7:30 p.m. at the Holiday Inn Resort Wrightsville Beach. Entrepreneur Dana Jaunzemis is a seminar presenter at the event. Click for more.
November 15: PORT CITY YOUNG PROFESSIONALS' monthly networking meeting is 5:30-7:30 p.m. at CoWorx at the Cargo District, 1608 Queen Street. Click for more.
November 20: Nominations for the annual YWCA LOWER CAPE FEAR WOMEN OF ACHIEVEMENT AWARDS are open through November 20. The awards event is March 8. For details and nomination form, click here.
November 28: UNCW's Center for Innovation and Entrepreneurship holds an interactive workshop to teach businesses how they can increase their revenue by SIMPLIFYING THEIR IT. The seminar, noon-3 p.m., will cover virtual machines and other options for increasing device performance. Click for more.