Native Landscapes
How to go green, without lawn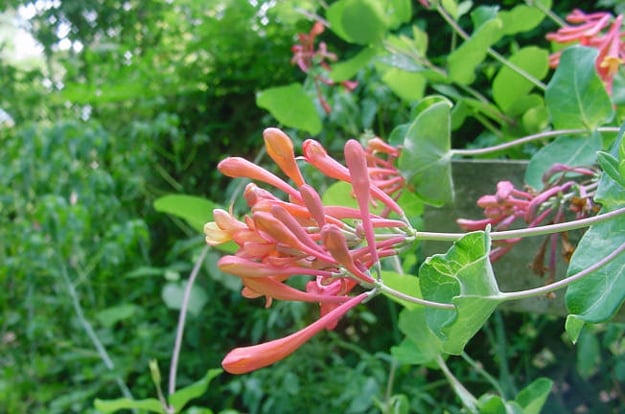 The American dream of a verdant lawn with a white picket fence is losing its luster for some. That all-too-perfect grassy expanse requires a lot of work to make it work. There's the equipment, the mowing, the chemicals. And the payoff isn't one that is necessarily worth the effort, time or the environmental impact.
Local landscape architect Lara Berkley, of B+O: Design Studio, can list lots of reasons that lawns don't always make sense, from the air pollution of lawn mowers to yard waste in landfills and the effect of chemicals on water quality. Just because lawns are the norm, doesn't mean you can't try something native and new. Here's what she suggests:
Start small. Berkley recommends that people who are thinking of reducing their lawn footprint take steps to gradually reduce the amount of lawn they have. Make your planting beds and other non-grassy areas a little bigger every year.
Cut it out. Berkley says that she doesn't recommend laying down plastic sheeting when it comes to eliminating some of your grass. Instead, use a sod cutter or tiller to remove patches large or small. If you want something less strenuous, try smothering the grass with layers of newspaper, leaf litter and/or pine straw. It can take a couple of months to work, though.
Go native. Native plants are often drought-tolerant, meaning they don't require as much watering, and can also play host to a wide variety of butterflies and birds in your yard. Berkley is co-chairman of the local chapter of the N.C. Native Plant Society and its website offers photo galleries and plant information. Also check out the Ladybird Johnson Wildflower Center as a general go-to site for learning about native plants, she said.
Avoid water-hungry invasives. Almost as important as choosing the right plant is avoiding the wrong one. Berkley suggests staying away from ligustrum, English ivy and elaeagnus.
Backyard bounty. Lawns aren't especially friendly to wildlife and this is especially troubling when we are facing a biodiversity crisis. "We are losing plant and animal species at a fast rate," Berkley said. Taking a step to create a sanctuary in your yard can make a difference. The Cape Fear Audubon Society provides information about bird-friendly habitats. And the National Wildlife Federation offers certification for those who create a wildlife habitat at home, whether on an apartment balcony or in a sprawling suburban landscape.
Make it rain. "Everyone has down spouts," Berkley said. If you can divert the water to an area far enough from your home – she recommends at least 15 feet – you can make a rain garden filled with plants that can withstand a dry/wet/dry habitat. "It's basically a convex planting area," she said.
Contact your HOA. Unfortunately, some homeowners' association groups can be restrictive when it comes to landscaping ideas. "You can talk to your HOA," Berkley said. "There's no reason that this kind of yard can't look good, be orderly and maintained."
Read up. If you'd like to know more about this issue, Berkley recommends the book, Bringing Nature Home: How Native Plants Sustain Wildlife in Our Gardens by Douglas Tallamy.