Movie Tradition
A classic film updates to digital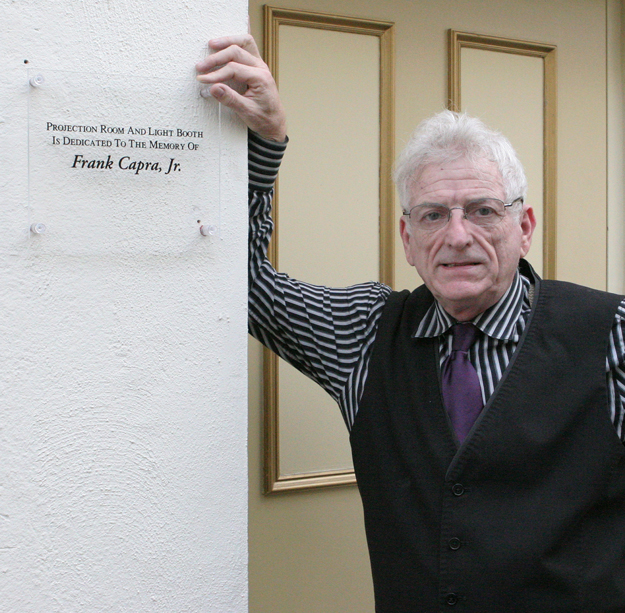 It is the quintessential holiday film, the one everybody knows even if they've never watched it from beginning to end. Its miraculous ending is recalled without effort: Jimmy Stewart, running down Bedford Falls' Main Street, snow sticking to this coat, wishing everyone a Merry Christmas.
Now, this hallmark of the holiday season has become its own Wilmington tradition, thanks to the city's film industry ties.
Thalian Hall began screening Frank Capra's 1947 classic, It's A Wonderful Life, four years ago, a tradition that originated on University of North Carolina Wilmington's campus when the former chairman of the film studies department, LOU BUTTINO, would show the movie.
The crowd is all ages, mostly families, from grandparents to toddlers. Last year, the Thalian Hall box office sold about 300 tickets for the single showing. Many come in from out of town to see the movie.
This December, for the first time, local moviegoers can watch the holiday classic on the silver screen, in high definition and surround sound, as the theater switched to digital projection earlier this year.
In the plush red interior of the Thalian lobby, candy is available, and Thalian Hall Executive Director TONY RIVENBARK brings out his toy collection – with pieces dating back to World War II – to lend to the holiday ambiance. With its colors of red, gold, and green, Rivenbark says, "Thalian is Christmas all year round."
Furthermore, with film, size does matter.
"Seeing (this) film on the big screen is just a different experience than seeing it on a television. We forget how important it is to see a movie how it is intended to be seen," Rivenbark says.
This year the movie will be shown in Wilmington in a completely modern format. Before, Thalian Hall was one of the few theaters that still ran 35 mm films. The problem with this, Rivenbark explains, is that so few films are available in 35 mm.
The transition to HD, Rivenbark says, will enhance the film for the audience.
Though the movie is beloved around the country, the Capra name holds special significance in the Port City.
The projection booth is named in honor of Frank Capra's son, Frank Capra Jr., who is widely credited for building Wilmington as a "film town" through his company, EUE/Screen Gems Studios.
In addition, Frank Capra Jr. directed three play productions at Thalian: one of Arsenic and Old Lace, in which Rivenbark performed, and two of You Can't Take It With You – both plays his father had made into films.
It is fitting then, that following Capra Jr.'s death in December 2007, his memorial service was held in the historic building.
And yes, according to Rivenbark, Frank Capra Jr. loved It's a Wonderful Life, too.
"The performances, it's beautiful in black and white, it's just a beautiful film," Rivenbark says. "It's very difficult to top a classic."W
It's A Wonderful Life | December 23, 7:30 p.m.
Tickets are $10 and can be purchased at the box office (632-2285)