Me Too Maker
Tarana Burke to speak at UNCW this month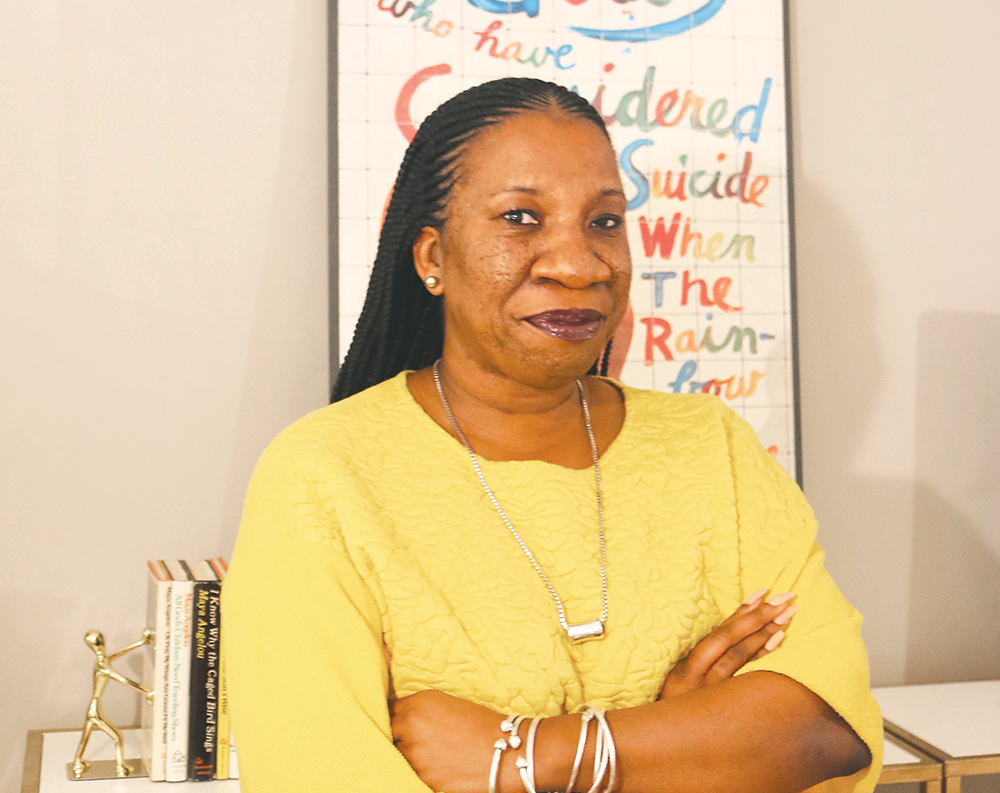 Update: Tarana Burke's lecture at UNCW, scheduled for September 26, was postponed because of Hurricane Florence. University officials say the event will be rescheduled for next semester, but that date has not yet been finalized.
Trending in eighty-five countries and consisting of millions of tweets, a decade-old campaign went viral last fall when actress Alyssa Milano asked others to share their stories of sexual harassment and assault using the #MeToo hashtag.
The campaign originator, TARANA BURKE, visits Wilmington this month to speak about her work.
Burke is slated to participate in the University of North Carolina Wilmington's Leadership Lecture Series on September 26.
Burke has worked with young women of color for decades and says that the concept of Me Too first came to her when a girl shared her own story with Burke.
On the JUST BE INC. website, a nonprofit Burke founded in 2006, she explains that a girl tried to tell Burke about the nightmarish ways her mother's boyfriend was sexually abusing her. Burke could not find the strength to tell this girl "me too."
Burke started the movement as a means to support young women of color who are survivors of sexual violence, she says in a video on metoomvmt.org. Since its creation, it has grown to help adults and others across the gender spectrum.
KATHERINE MONTWIELER, director of UNCW's Women's Studies and Resource Center, first was in talks in November to bring Burke to campus.
"When #MeToo arrived on the scene last fall, it was incredibly excited," Montwieler says. "The question a lot of us were asking was 'How long will this stay?'"
Burke's agent reached out to Montwieler and asked if she would like to bring the leader of the Me Too movement to campus. However, this became more difficult once Burke's schedule filled as national attention ballooned. For example, Burke was included among Time's Person of the Year coverage as part of a group of women the magazine dubbed The Silence Breakers.
"People across campus had already known we were trying to bring her to campus, and so STEFANIE NORRIS (director of the school's Campus Life Arts and Programs office) was successful in bringing her this year," Montwieler says.
Along with the lecture, Norris is coordinating a service project with the Rape Crisis Center of Coastal Horizons.
"Being an activist is at the heart of the profession," says STACEY KOLOMER, director of UNCW's School of Social Work, a co-sponsor of the event. "To be able to have someone come who is leading such a powerful movement, I think, really highlights how much good social work does for the world. I think it is a great example of an activist making significant change on a large level … (and shows students) a wonderful example of what they have the potential to do."
Want more WILMA? Click here to sign up for our WILMA newsletters and announcements.