Architecture Award
A study in resilient hospital design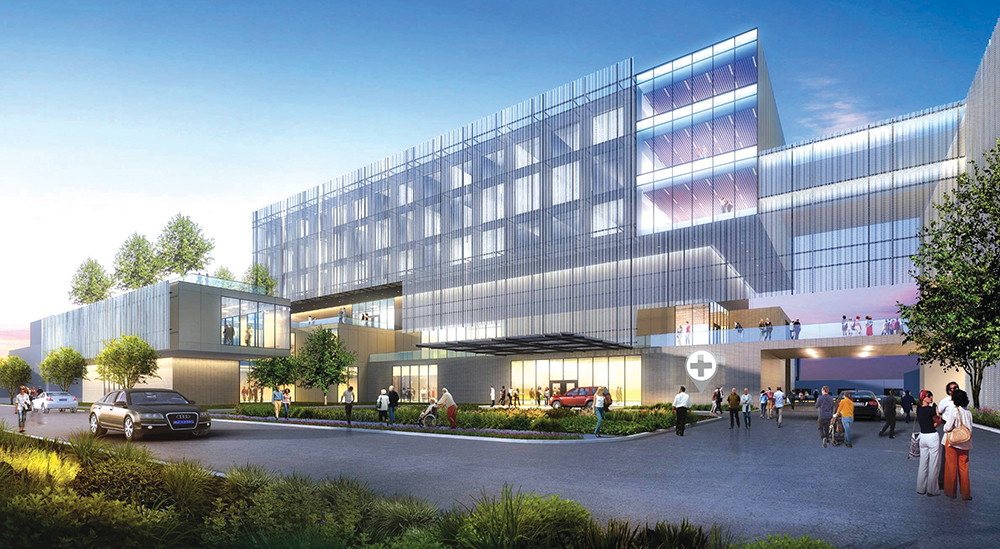 Health care architect ANGELA DOUGLAS is part of a team at architecture firm LS3P that received a national industry award for its study about making hospitals more resilient to hurricanes from a design standpoint.
The project – "Hurricane Resilient Healthcare" – by Douglas (left), Matt Barnett, Joshua Ellison, and Adam Heilbronn earned the nod from the American Institute of Architects (AIA)'s annual Emerging Professionals Exhibit. The theme for the annual exhibit was "Environmental Excellence."
"Currently, many health care projects are defined by perceived efficiency of space to lower cost, which results in oppressively dense buildings lacking connection to nature," the firm says. "This model was most evident during Hurricane Katrina when half of New Orleans' hospitals went offline. More recently, when Hurricane Florence left Wilmington, North Carolina, the city was cut off from food, fuel, and medical supplies by floodwaters for over a week. Healthcare and hospital building typologies are slow to evolve, and this project takes a deep dive into how to create a resilient future for hospital architecture."
---
Study rendering by Matt Barnett
Want more WILMA? Click here to sign up for our WILMA newsletters and announcements.