Love Red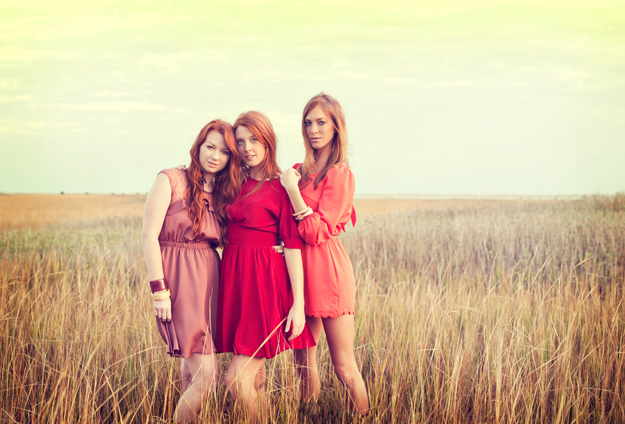 Warm shades of red, garnet and purple, the colors of passion, are being updated this season in new hues and modern cuts that will withstand the test of time.
Three red-haired sirens Alison, Michelle and Rachel modeled these local designs on a blustery day at Fort Fisher.
On the hill
Shannon Red Maxi Skirt by Motel ($67) and Dazzle Me Top by Lush ($34), both available at Hallelu. Pleated Dress by Ya LA ($48) and Purple Pleats by Ark & Co. ($59), both available at Island Passage.
Water and field
Ardor Romper by Ark & Co. ($49), Fancy & Free Dress by Ya LA ($37) and Heidi Dress by Motel ($83), all available at Hallelu.
Accessories
Beechwood Designs Bracelets ($20-$50) by Guy Beech and Dreamcatcher Earrings by Triangle Collaboration for EOU ($66), available at Edge of Urge.