Love Lessons
A guy's take on Valentine's Day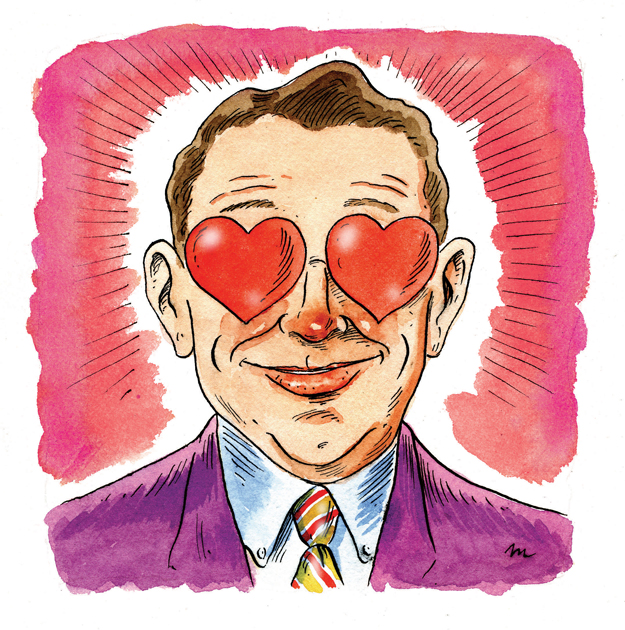 Michael Ussery
Stylist, blogger and event planner for Edge of Urge
"All too often you get wrapped up in the idea of giving gifts. Valentine's is more of a feeling and not just a day. People always say it's the thought that counts and that couldn't be more true when it comes to the person you love. Don't spend money just to spend it on cards, flowers, candies, if there is no thought in it. Instead, think about your love and why you love them and the way they make you feel and instead of breaking the bank on one day, show them that they are in your thoughts, on your mind and in your heart every day."
Bob Workmon
Program Director for WHQR radio
"Valentine's Day is so fraught with expectation that misery and languor seem inevitable to many of us. Some are so wounded that alarms sound at the approach of February 14. We hide from it and curse the darkness while slamming down Cherry Garcia ice cream to 'When Harry Met Sally.'
Life beats up romantics. The heart on the sleeve is such an easy target. So here's a warning to the cool ones who play the mating game or the relationship game by the rules of realpolitik: you, too, can tumble into the inexplicable haze of a look, the rhythm of a certain someone's speech, the sound of their voice, the way a hand feels touching yours and the way you feel in someone's arms.
'Snap out of it!' you may say to yourself, asking: 'Would I be willing to live in a ditch with this person or would they have to have enough money for both of us? What if there's a chance of getting out of the ditch together?'
And don't even get me started on the 'friend zone,' which, by definition, has no 'end zone.' Where's my Cherry Garcia?!"
Ramon Herrera
Reporter for WWAY News Channel 3
"What I've learned is that even if she says that Valentine's Day isn't important, it is, and she will expect a gift. And even if she says that she doesn't need flowers, you better give her flowers. She doesn't want to be the only one in her office who doesn't get flowers delivered to her on Valentine's Day.
Planning on dining out? I've also learned that dinner reservations are a must. Having to wait an hour and a half for a table will put anyone in a bad mood, even if it is Valentine's Day."