Love in Bloom
Knock-out nuptials
Slide 1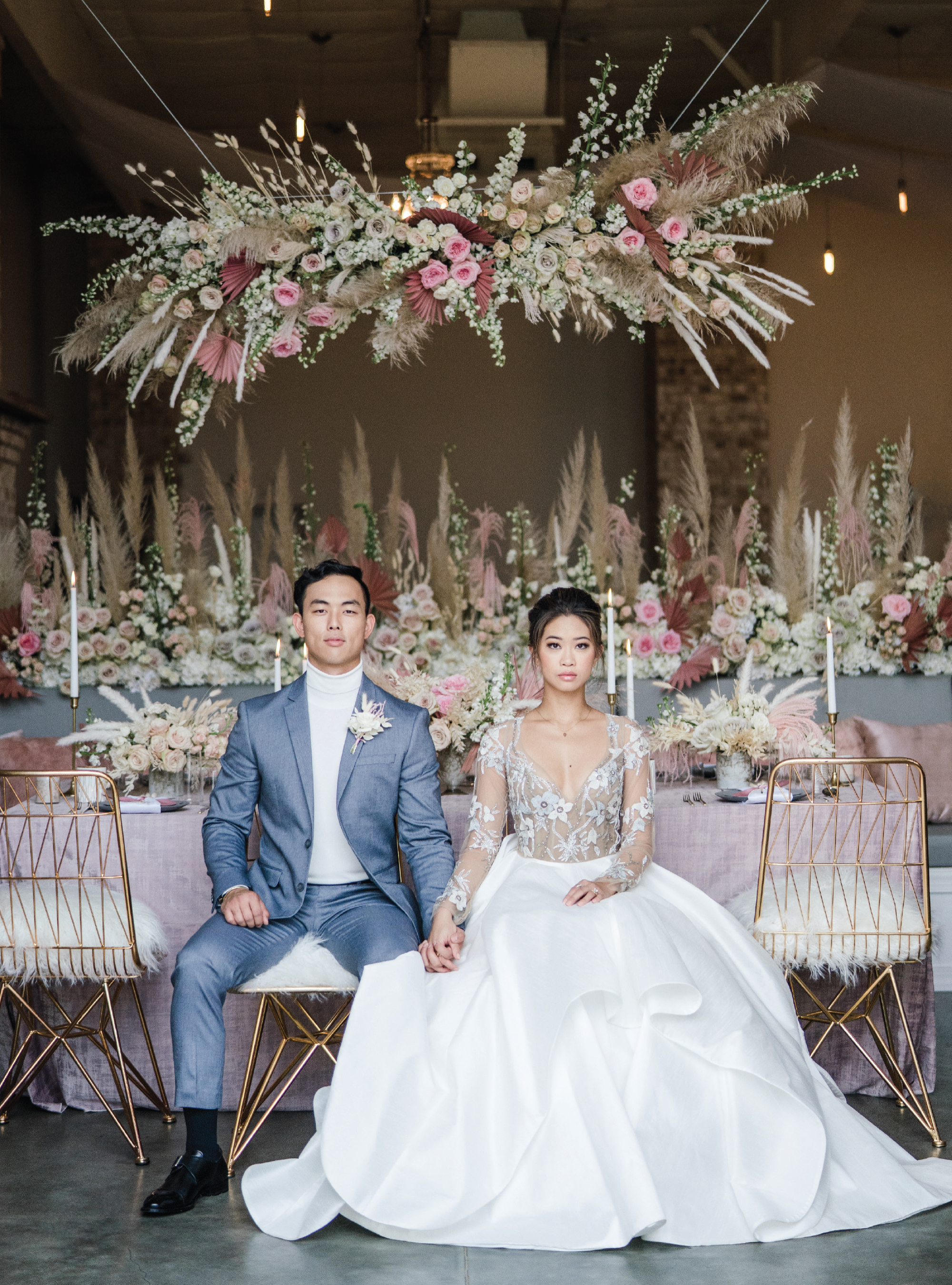 Slide 3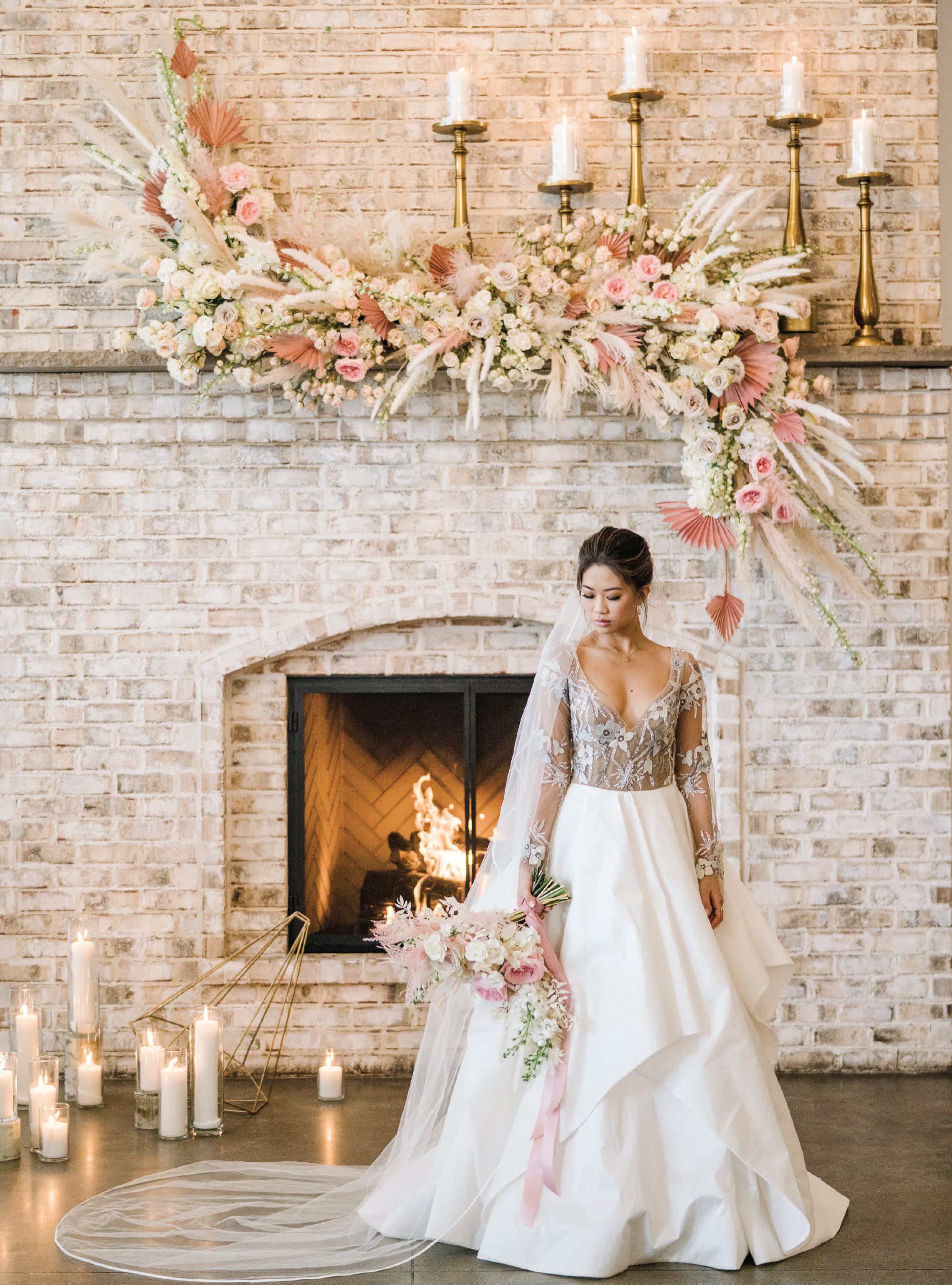 Slide 5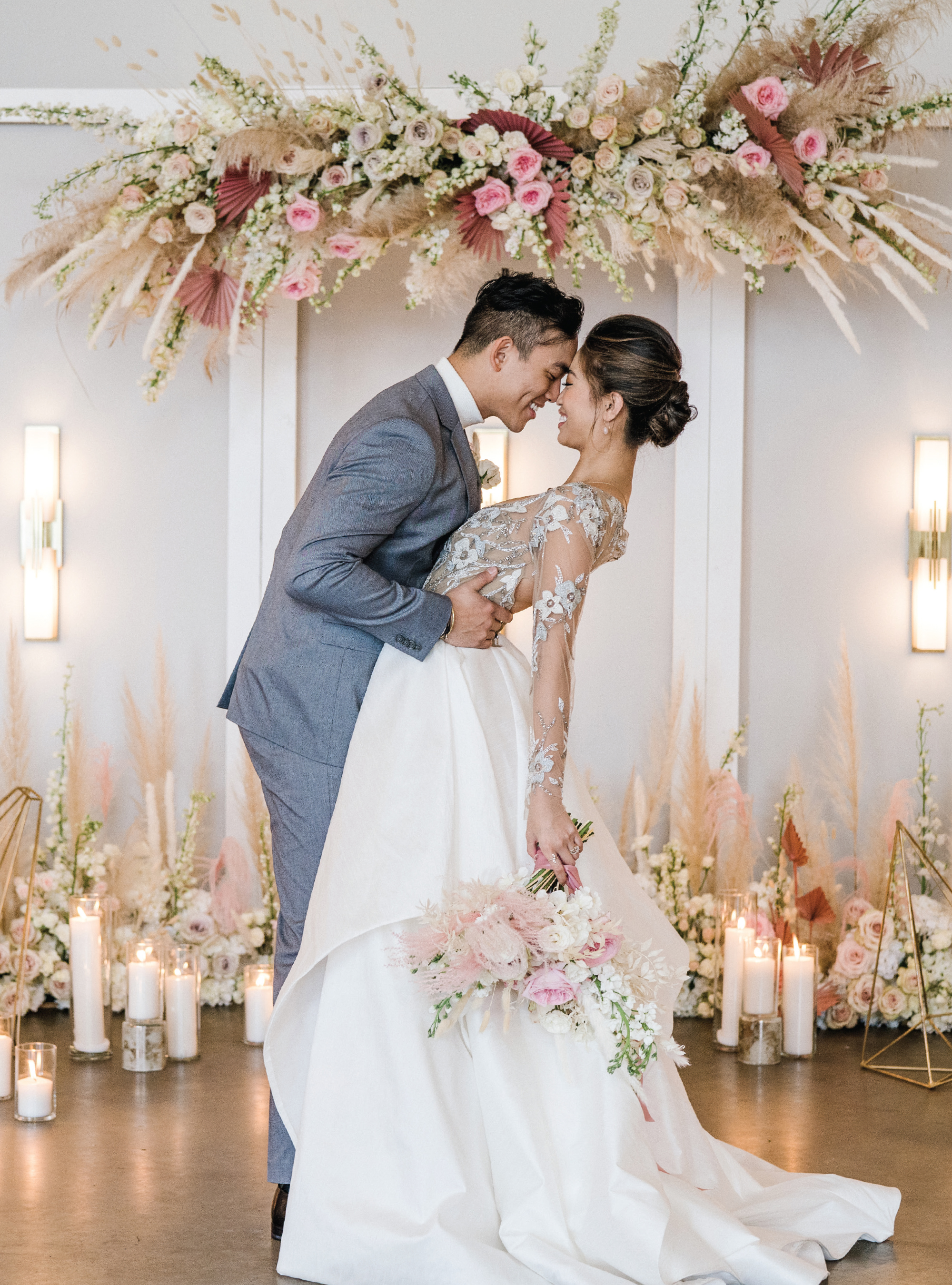 Slide 2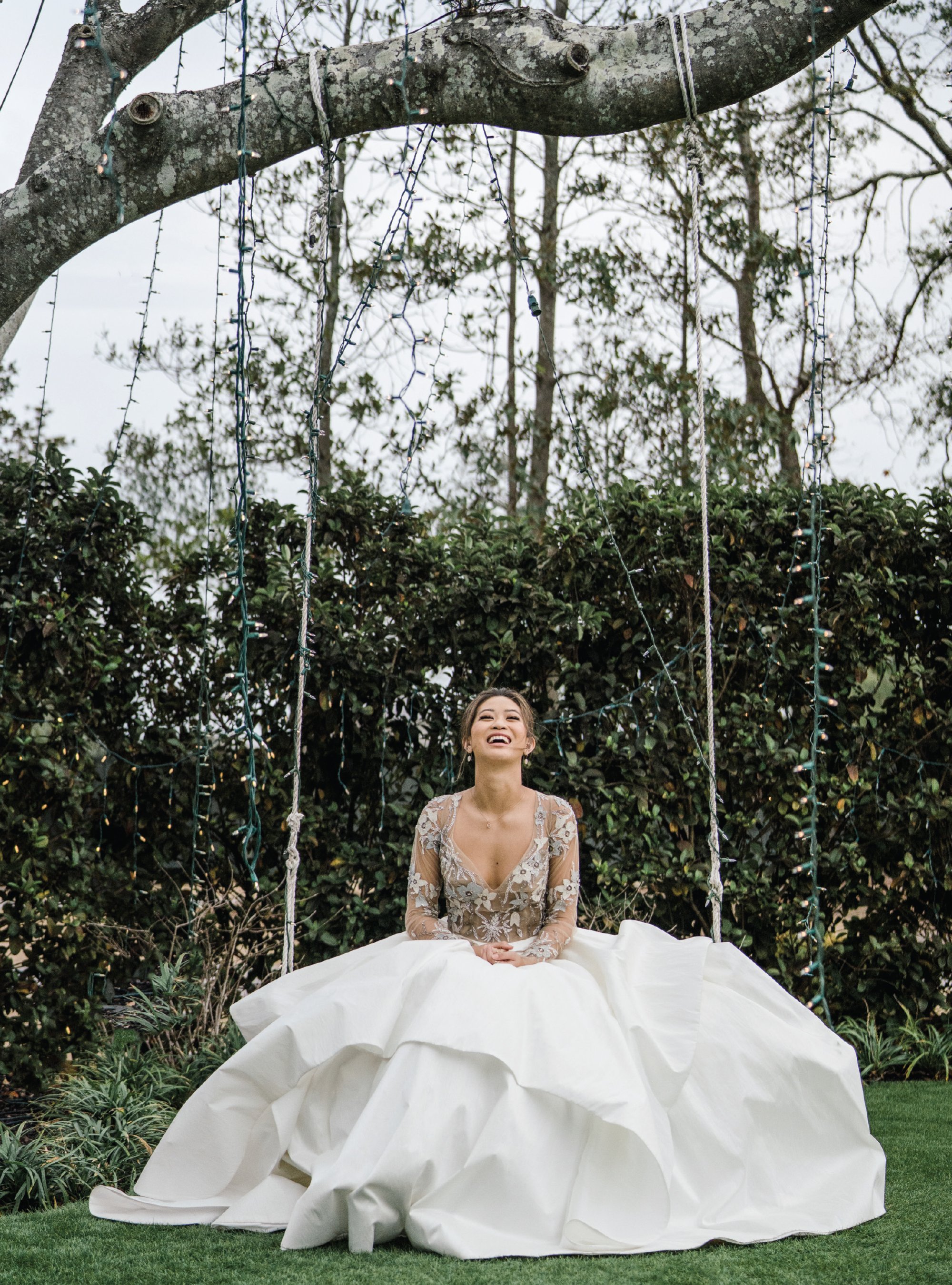 Slide 6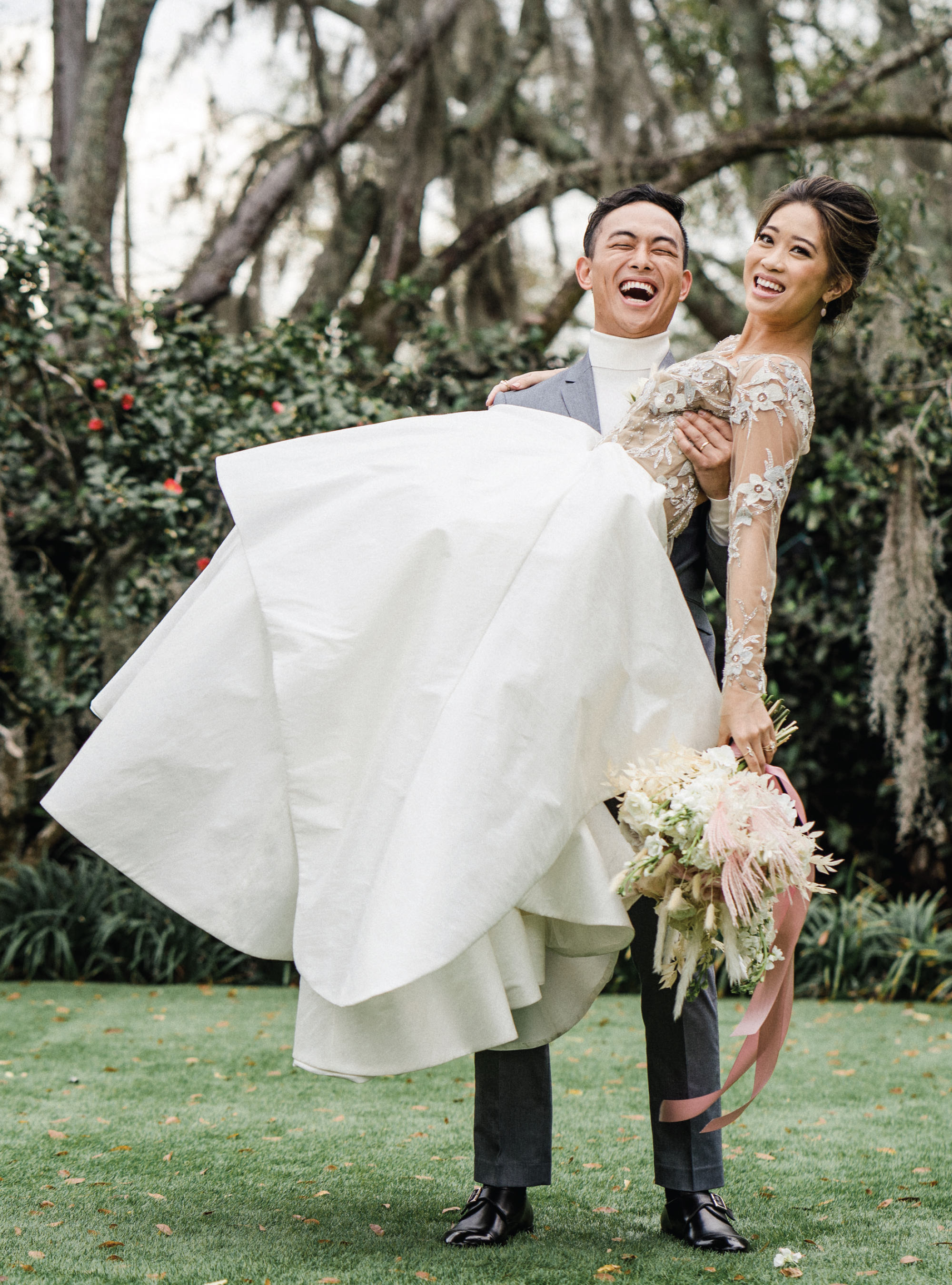 Slide 4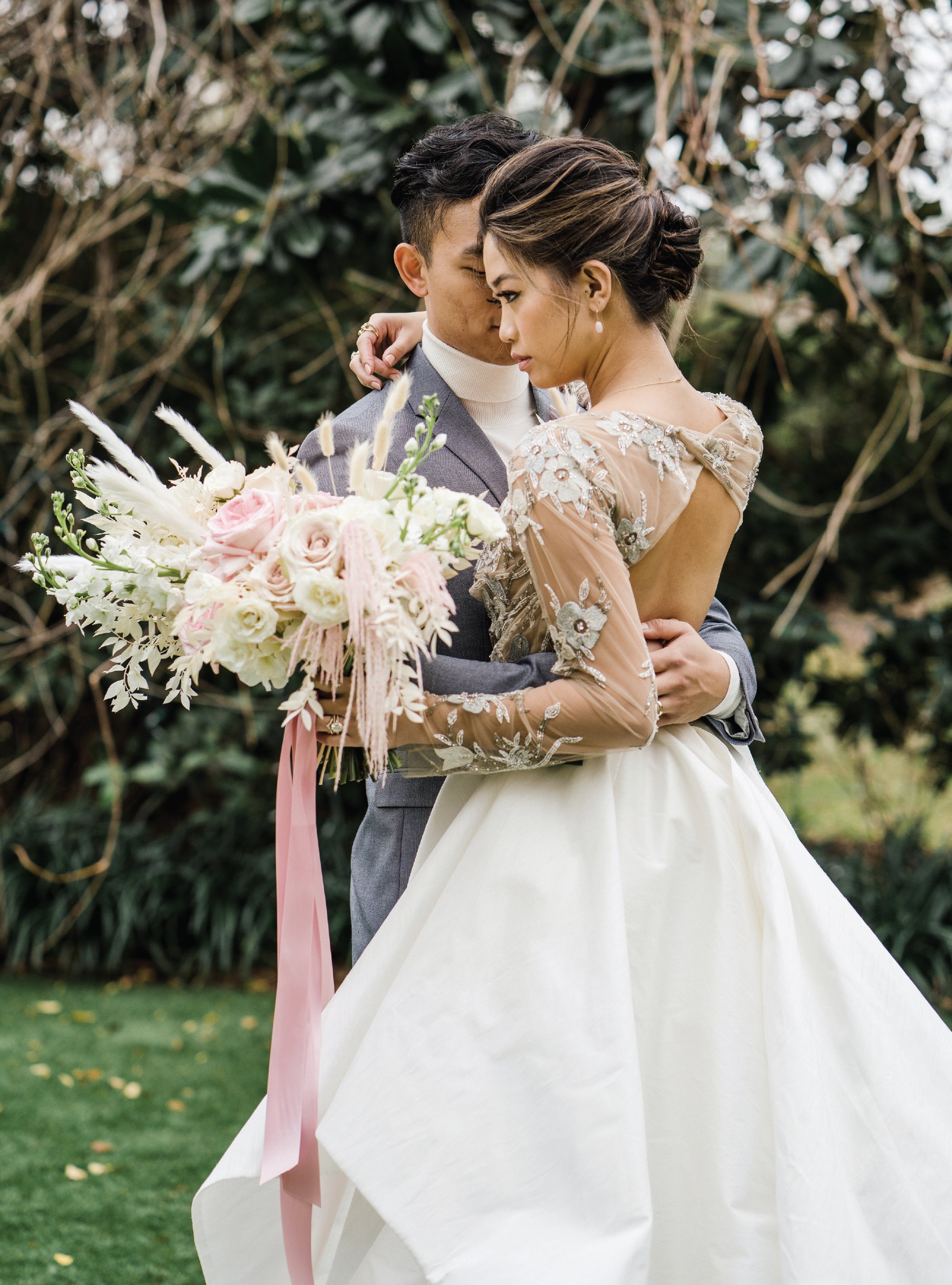 Dress? Check. Rings? Check. Vibe? Pending…
When it comes time to create the atmosphere for your special day, take a breath. Will it be barnhouse chic? Minimalist? Have you committed to an all-Star Wars decor? (Hopefully not.)
The number one ambiance-maker starts with our petal-powered friends; following are a few of the new floral trends for this year. In 2019, we saw lots of feathery pampas grass, whereas this year, sun palms are topping the bouquet list.
With their geometric fan shape, sun palms work with any aesthetic and come in an array of hues to suit virtually any palette. Last year also kicked off the cascading trend, with large-scale wall arrangements styled to follow their natural flow. This year, the trend continues, be it on a wall, off the ends of your guest tables, or even in your bouquet. If an over-abundance of blooms is not a must-have, subtle placements can do just as well. Pillar candles or tealights grouped with a small vase holding a single flower can speak volumes while also being wallet-friendly.
And, speaking of budgets, you should have one. It's easy to get carried away in the moment, but your new mate should be the one making you swoon, not the wedding tab.
A few cost-effective tips:
Make your own arrangements. Yes, it's possible. Check for a local flower mart where you can get wholesale deals. Locally-sourced or seasonal flowers tend to be good bets for better deals.
Use unconventional materials. This eco-friendly trend is growing, with bouquets made from dried, silk, paper, or even crocheted flowers.
Repurpose. If you have an amazing floral piece at your ceremony, don't abandon it – bring it to the reception. Bridesmaid bouquets can also be rearranged and used as centerpieces.
Spread the love. For an ultimate farewell, gift your guests flowers to take home with them as a colorful reminder of your epic day.
WEDDING DRESS, available at Coastal Knot Bridal; GROOM'S SUIT, available at Express
---
MODELS: Zander Lim & Rafaela Alyssa
HAIR: Kate Thompson at Set Blowout Bar
WARDROBE: Coastal Knot Bridal; Express
MAKEUP: Robin Siegel for Carter Kayte Beauty Atelier
FLORAL & SET DESIGN: Design Perfection
LOCATION Wrightsville Manor, 1952 Allens Lane
---
To view more of photographer Melissa Hebert's work, go to melissahebertphoto.com
Want more WILMA? Click here to sign up for our WILMA Weekly email and announcements.