Little Explorers take their first, bold steps in learning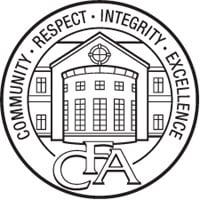 Imagine a classroom where the possibilities are endless and wonder always leads to discovery. In this safe, open room abuzz with learning and creating, you are supported and challenged by your peers and mentored by those who have been around a little longer than you. Cape Fear Academy's Little Explorers program for 3 ½ to 5 ½-year-olds introduces the next generation of scholars, builders and thinkers to their first big ideas.
"We feel that young children who have daily hands-on meaningful experiences and the opportunity to share and explain their thinking develop several key skills that are critical to academic success," said Bonnie Perchard, Program Director of the Cape Fear Academy Little Explorers Program for pre-kindergarten students. "They have the confidence you can only acquire by accomplishing things you are proud of and by having the experience of verbalizing and sharing your ideas."
A maximum of 20 students to two master-degreed teachers allows for individual and small group instruction. Students are clustered in multi-age groupings that reach each student at their actual developmental stage despite their numeric age. Older students develop leadership skills while younger students are guided and inspired.
Focus, self-control and reflection are developed through yoga in the classroom. Yoga has been introduced into the program to foster listening skills and to ease any frustration and tension through breathing.
The Little Explorers embark on the next frontier utilizing the latest technology tools including iPads, SMARTboards and netbooks. Students develop and master literacy through the Orton-Gillingham Multisensory Approach to Phonics, which taps students' visual, auditory and kinesthetic learning abilities. This approach activates neurological pathways crucial to language acquisition and literacy. This reading system spans all primary grade levels with assessments throughout the school year to ensure each child is reaching their literacy benchmarks.
"With children this age it is critical to recognize that anything is possible. You never know what they can accomplish until you give them the proper tools and the opportunity in the care of experienced and encouraging practitioners," Perchard said.
Cape Fear Academy has been a leader in the educational community of southeastern North Carolina since 1967. Known for its academic excellence and outstanding college preparatory program, the pre-kindergarten through twelfth grade curriculum emphasizes hands-on learning across academic disciplines. For more information, visit www.capefearacademy.org or call (910) 791-0287.