Letter from the editors, holiday edition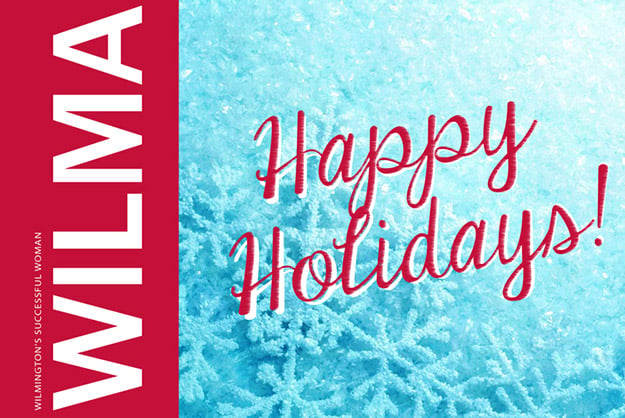 Happy holidays from WILMA! With Christmas almost here, we at WILMA are packing up and getting ready to take a break to spend time with loved ones. But before we go, we wanted to share our favorite movie for this time of year. Share yours in the comments below and enjoy the rest of the holiday season.
Toyland Takeover
There are many memories that run (or for the sake of festivity, dance like sugarplums) through my head when the holidays roll around. Truth-be-told, most of them have to do with food – Grandma's latkes, Aunt Heidi's struffoli (yes Virginia, there is a Sicilian/Greek Jew) – but they were just one part of my seasonal celebration. Each year, those scrumptious tidbits always accompanied me to the television in my grandparent's den to watch one of my favorite holiday movies, March of the Wooden Soldiers.
Looking back, this amalgamation of Mother Goose nursery rhymes with Stan Laurel and Oliver Hardy as our bumbling heroes "Dum" and "Dee, (a loveable take on the Tweedle Dee and Tweedle Dum), was pretty thrilling – a slumlord Shoe-owner, an evil boss, a live monkey in a mouse costume, a love story, and even a little drag (nice legs, Stan) – Toyland had it all. Not to mention Tom-Tom Thumb, who had my little heart all a-flutter.
Yes, it was silly, funny mayhem to watch the wooden soldiers from the toy factory counter-attack an army of no-good bogeyman with nary a bendable joint. But more importantly, Toyland was a place where these ubiquitous rhymes that rang in every child's head actually became living, breathing entities filled with their own joys and heartaches, and where everyone – male and female alike – wore tights.
I understood this wasn't a real place. But I think deep down, the idea that these were grown-ups – dressing in costume, playing "pretend", seemingly having a grand old time making this film – was what really drew me in. There was hope for adulthood, yet. And every holiday season I look forward to watching March of the Wooden Soldiers, cozied up on my adult couch, and still feeling the same magic it offered back then. Yup, still hope.
– Nina Bays Cournoyer, WILMA co-editor/art director
Sentimental Classic
My favorite movie this time of year? It's a Wonderful Life – unabashedly. It's a pick, though cliché and sentimental, is rooted in a particular timing of childhood, a running thread of adulthood, and Wilmington itself.
The original audiences watched It's a Wonderful Life in 1946. The Frank Capra flick, which now appears on multiple lists of the top Christmas movies of all time, was a box office bummer. Reviews were mixed; it lost a lot of money. Despite being nominated for several Academy Awards, it won only one – special effects for showing falling snow on film.
If it weren't for a copyright law, many of us today might never have seen, or frankly heard, of the movie, including me. But then in 1974 because the film's copyright wasn't renewed, it entered the public domain. By the time I started clicking around the TV channels, looking for something to watch during Christmas vacation in the 1980s, It's a Wonderful Life was in heavy rotation on the networks because they didn't have to pay royalties for it and wanted holiday content.
And there it was. George Bailey. Bedford Falls. Zuzu's petals.
Every holiday season – due to aforementioned copyright law – there was It's a Wonderful Life on the TV a whole lot.
Back then, I'll say I liked it as an eight- or nine-year-old for the story, the singing and Charleston dance into the pool, and the super nice happy ending. Looking back now, it's kind of a dark movie, especially for Christmastime. George Bailey is a sort of 1940s anti-hero before Walter White made that a thing. He had a selfish side, a bitter side for not having fulfilled his dreams. But then he gets redemption through love from his friends and family in a redo, and happy holiday endings ensue.
We still watch it every year. Turns out my husband also grew up in the round-the-clock showings, and it became his favorite holiday movie as a kid, too. Ends up I moved to Wilmington where Frank Capra's son teed up the local movie industry, and the film is shown every December with all its crackles and pops on the screen at Thalian Hall.
I'm not sure if the tradition will pass on to our next generation. Due to another twist in the copyright in the '90s, the movie is no longer on nonstop showings at Christmas, and it's not aired as often.
Plus, in our Netflix-streaming, Apple TV household, it's unlikely our kid will have to watch an old black-and-white Christmas movie because it's the only thing on. She can search for the newest holiday movie out that season, and rue the day our two-year-old figures out what Frozen is.
But then again, you never know. She still has time to figure out what's important – friends and family – with bells ringing.
– Vicky Janowski, WILMA co-editor/writer