Lemons for Lemonade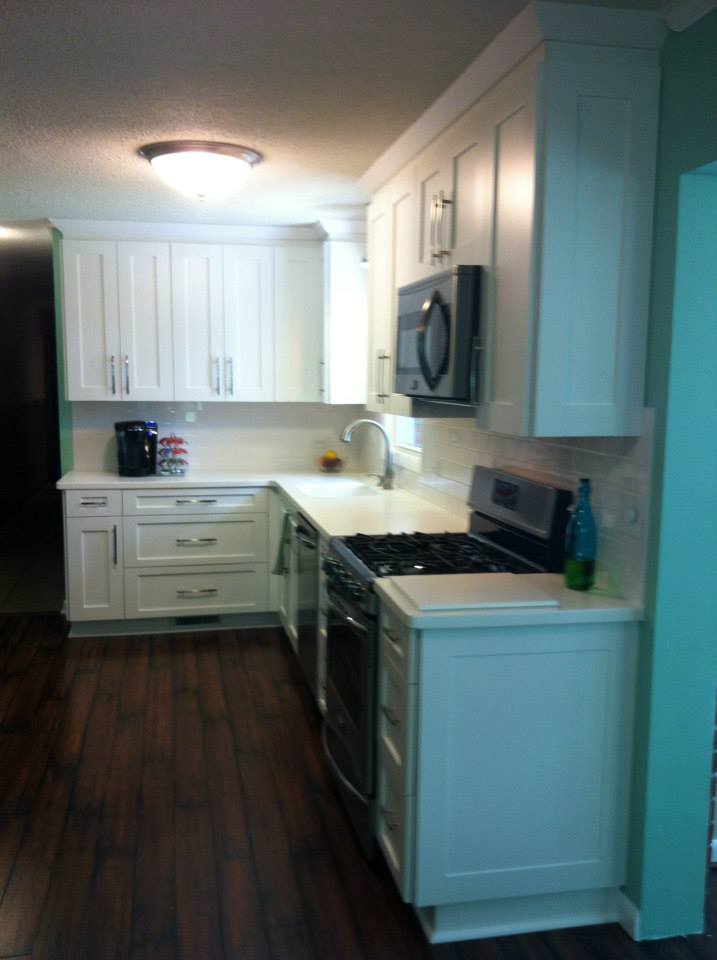 When a pipe burst behind a kitchen wall in Littonnie and Todd Summerlin's house, they saw it as an opportunity. The couple had wanted to remodel their small kitchen with dark wood, which was original to their house built in the 1970s, but had not gotten around to it yet. They have owned the home for about 14 years. But the resulting water damage from the burst pipe shot the remodel to the top of their list of priorities.
They shopped around in Wilmington and Shallotte, where they live, before choosing Markraft Cabinets.
"Shop around. It's not an everyday expense. It's something big," advises Todd Summerlin. "[The big box stores] may have prices that look better, but when you add up all of the fees, it can skyrocket."
They learned of Markraft because a relative in Carolina Beach had gone with the company for his kitchen remodel and recommended them. At their first meeting with Suzanne Reid, Markraft Cabinets selection center coordinator, they told her what they were looking to achieve and a price range that would work for them. She showed them products that would match those goals. Reid then conducted a home visit to measure the space and walk through what they envisioned for their kitchen with them.
"I would definitely recommend Markraft to anybody because I was pleased with the all around service and workmanship," Summerlin said.
Due to the water damage, the Summerlin's had to gut their entire kitchen, replace flooring and dry wall. They removed a built-in bar and knocked out a wall to open up the space and provide more room for storage and cabinetry. After this construction was complete, Reid came back to their house to measure the kitchen again in order to make sure the cabinet and countertop products would fit the dimensions of their new space.
They selected Jamestown White cabinets by Ultracraft that fit into the white and sea mist palette throughout the beach-themed house.
"We're five minutes from Ocean Isle Beach. I like going with the tropical style," Summerlin said.
They chose decorative hardware by Amerock and Rittenhouse square tile by Dal-Tile for the backsplash. It took about 6 weeks for the cabinets to come in after they ordered them. Markraft scheduled two days for the installation of the cabinets, which took only one day.
They chose an Arctic Granite countertop by Hi-Macs, which also took only one day to install.
"They were excellent," he said about the craftsmen, who installed the cabinets and countertops.
The transformation of the space has been remarkable.
"We love the kitchen it looks totally different," he said. "With the white cabinets, it opens it up and is airy and brighter."
Markraft Cabinets specializes in cabinet and countertop design and installation in both new residential and commercial construction as well as custom remodeling projects. For more information, visit www.markraft.com or call (910) 793-2002.