Leland's Arts
Its Cultural Arts Center has an ambitious year ahead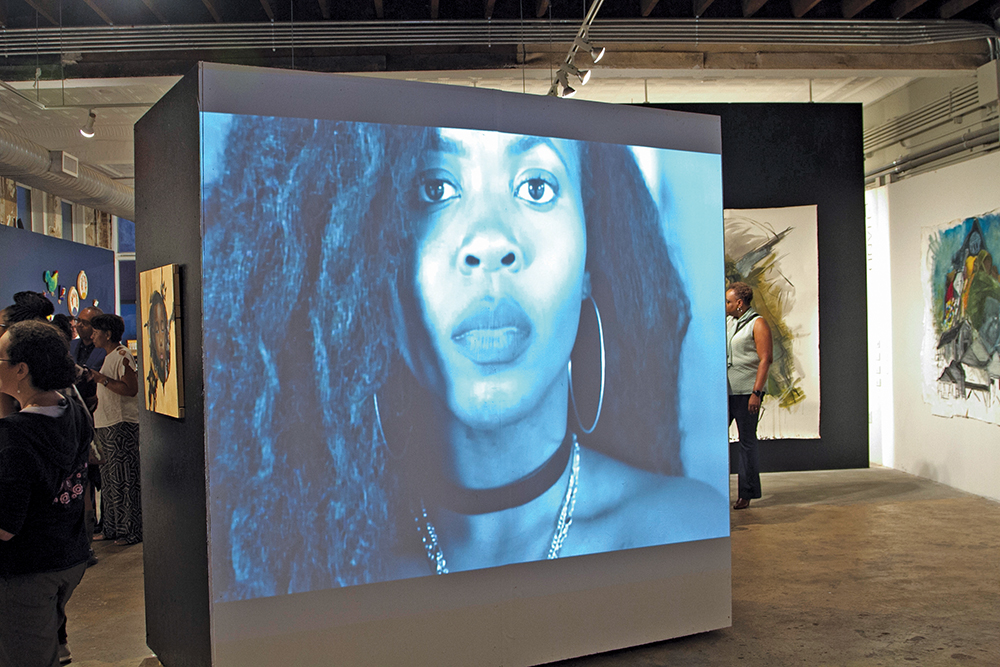 You can tell the Leland Cultural Arts Center staff is a family.
ALLISON HENSLEY, the center's arts administrative supervisor; KRISTI ARMSTRONG, arts administrator; and HEATHER DIVOKY, one of three arts administrator assistants, along with cultural arts manager JULIANNE SCOTT work together as an admin powerhouse for the center, which opened four years ago.
It offers over 200 adult classes in a wide array of art forms from basket weaving to ceramics to oil painting, as well as dance, jewelry making, theater, and photography. The team also runs the gallery, multiple art studios, classrooms, performing arts space, and pottery studio.
"I love the arts. I grew up in the area and never thought a place like the center would be out here, so it's super cool to see the center bring the arts to Leland," says  Divoky, arts administrator assistant and instructor for the Leland Cultural Arts Center.
The 2019 gallery lineup features multiple female artists in both 2-D and 3-D work. The upcoming schedule features artists such as Elizabeth Darrow (oil, collage), Denise Chadurjian (clay), Pam Milat (basketry), Divoky (multimedia), and Susanne Carmack (mixed media).
Currently, the center also is working on outreach programs.
"We're stunted by the fact that we don't have transportation to and from here, but as a community center, I think it's really important to be here for the community and schools," Divoky says.
The program that officials are most excited about debuts this month. Scott applied for a North Carolina Arts Council grant after meeting Craig Stinson of Arts Friendly and Michael Williams. Williams is the curator of the Black on Black Project out of Durham that curates socially conscious art exhibits all around the Southeast and beyond.
"Michael told me that he would love to see this exhibition featured in the Wilmington area, and after a lot of hard work from all involved, we received a grant from the North Carolina Arts Council to make this dream a reality," Scott says.
The project is important to the center because it marks the start of expansion and growth and a concentrated effort towards diversity and inclusion.
The exhibit features female artists from North Carolina such as Dare Coulter, Precious Lovell, and Mballa Mendouga.
The opening reception is planned for 6-9 p.m. March 28 and will include a spoken word performance.
A spring break art camp is slated for April 22-26. It will be free for participants and feature Black on Black Project artists as instructors. On April 18, Williams will present at an Art League of Leland meeting from 4 p.m. to 6 p.m., followed by a community conversation session.
The closing event will be April 25, with a screening of the Wilmington on Fire documentary and conversation.
"My favorite thing about the art center," says LAUREN ROGERS, pottery studio coordinator and instructor, "is how it builds relationships by bringing so many different kinds of people together who want to learn and experience something new."
Want more WILMA? Click here to sign up for our WILMA newsletters and announcements.