Kitchen 'Bling': Decorative Moldings and Hardware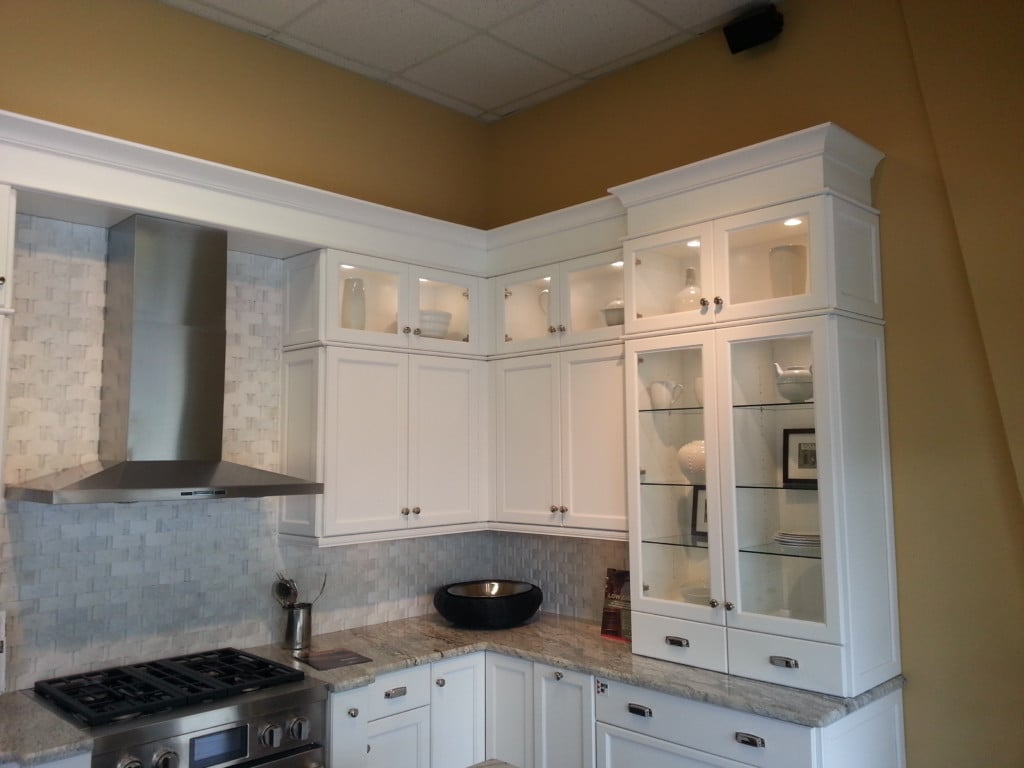 From traditional to contemporary, many homeowners opt to add crown molding at the top of their kitchen cabinets. Crown molding can come in every style and color imaginable. But typically, a flat slab piece coordinates well with a contemporary cabinet while one with lines matches with a more traditional styled cabinet.
"It adds a detail. It's a finishing piece. It's like putting a hat on. It finishes off the top of the cabinet," said Cee Edwards, president of Markraft Cabinets.
The company can order and install decorative moldings that range from ¾-inch to eight inches high depending on the space. For kitchens with high ceilings, Markraft can install stacked moldings, which connect two to three pieces of crown molding atop each other. Some homeowners prefer to connect the top of the cabinet to the kitchen ceiling. But it also depends on the budget because this added touch costs more in materials and labor.
Edwards suggests looking at home magazines and visiting Markraft's Selection Center located at 5424 Oleander Drive, Suite 9. The 2,300-square foot design center displays a variety of kitchen cabinets and accessories.
What is popular currently are simpler designs. Customers have been requesting "transitional" cabinets that are neither too modern nor too traditional. These cabinets offer some detail, but are not over the top. Customers are gravitating to these transitional cabinets because they afford more style options.
"They aren't stuck with a certain design, especially when considering resale value," Edwards said.
Changing cabinet hardware can transform a kitchen's look. The most popular metal finishes are satin nickel and oil-rubbed bronze, but there are a variety of styles and shapes.
"There are millions of hardware selections out there. It's endless. You can spend a lot of money or a little," he said.
Markraft has a hardware selection on display as well. On-site designers can help customers choose from an array of pulls that range from the standard 3-inch to 12 inches. Door and drawer knobs can also be integrated into a kitchen's cabinet design.
"Hardware is another piece of jewelry. It's like putting earrings on. It's that added little bling to your look," he said.
Markraft also offers false fronts for refrigerators with a coordinating door handle to match cabinet doors.
Markraft Cabinets specializes in cabinet and countertop design and installation in both new residential and commercial construction as well as custom remodeling projects. For more information, visit www.markraft.com or call (910) 793-2002.