June Spotlight
Area newsmakers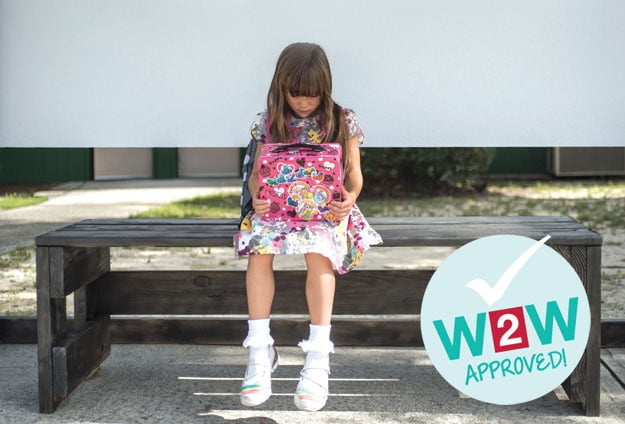 Locally filmed movie wins in Hawaii
Princess and Grace, a project filmed in Wilmington, picked up honors at the Honolulu Film Awards in May where it won a Gold Kahuna Award for Best Short Film.
KATHERINE CLARK wrote the short story ten years ago that eventually became the basis for the film (movie still shown above.) She had always wanted to do something more with the story "but never found the right moment/timing until I started working with film's director on a different project," she says.
Clark served as writer and executive producer on Princess and Grace, which was directed by
Tyler Wirtanen and premiered in August. The film was accepted into the Cincinnati Film Festival and Minneapolis Underground Film Festival and is available to watch online (princessandgrace.com).
– Vicky Janowski
Smart Start picks Children's Champions
Smart Start of New Hanover County recently named KRISTIE BUNDY SHAFFER (left) and District Court Judge J. H. Corpening as 2015 Children's Champions for the work they do with young children.
Bundy Shaffer, a mother of four who has fostered four children this year, is a full-time teacher for special needs children at Lake Forest Academy.
Asbrelle Alston, Rickie Houston, Crystal McCombs, and Hoke Pollock were the other honorees this year at the Smart Start Breakfast for Children's Champions.
-Vicky Janowski
Hardy named manager of the year
The Cape Fear Council of Governments recently named Brunswick County Manager ANN HARDY as the group's Manager of the Year.
Managers given the award are "selected for their work with their board and jurisdiction, as well as for their involvement beyond their office and with other managers in the region," states a release from the council, which works on programs with several local governments.

"Leadership is a must, along with integrity, and few are able to make a career in such a volatile profession," group officials say. "Ann Hardy is an exception. She is always the first to support regional approaches and is a staunch supporter of the Cape Fear COG programs."
Hardy, former finance director for Brunswick County, became the county's first female county manager in 2013.
– Jenny Callison
Local lawyers included on industry lists
Several area women were included in this year's Legal Elite and Super Lawyers lists, which highlight achieving attorneys. They were:
Legal Elite as named by Business North Carolina Magazine: JAMIE S. GETTY (left), Janet L. Gemmel, Nancy M. Guyton, Jean Sutton Martin (also was named to Super Lawyer's N.C. Top 50 Women); Jill L. Peters, LeeAnne Quattrucci, and Linda B. Sayed.
Super Lawyers as named by Thomson Reuters: Janet Gemmell, Kathleen Shannon Glancy, Paula A. Kohut, Erica Lewis, Jean Sutton Martin, Katherine Lewis Parker, Linda B. Sayed, Erin Collins, Melody J. Jolly, Rebecca A. Knudson, Amanda B. Mason, Faison Gibson Sutton, and Helen L. Tarokic.
– Vicky Janowski