June Spotlight
Area newsmakers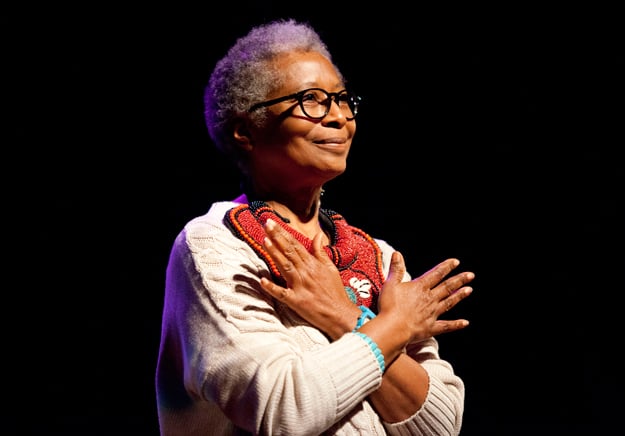 The Color Purple Author to Visit ILM
ALICE WALKER, Pulitzer Prize-winning author of The Color Purple will be in Wilmington on July 2 as part of the Celebrating the Dream event recognizing the fiftieth anniversary of the Civil Rights Act of 1964 signing.
Countywide Community Development Corporation, an anti-poverty nonprofit has teamed up with the Lyndon Baines Johnson Foundation of Austin, Texas, to sponsor the event.
Donnie Joyner, co-chairman of the event's public relations committee, said that Celebrating the Dream is a series of area events celebrating both past and present legends of the black community.
Walker will be included among those legends honored during a luncheon, Joyner says.
–Samantha Santana
Law Publication Honors Collins
North Carolina Lawyers Weekly recently named Erin Collins, an attorney with the Wilmington office of Hedrick Gardner Kincheloe & Garofalo, a 2013 Women of Justice Rising Star.
She is one of twenty-eight women from various segments of the state's legal community who were so recognized, according to the publication.
 

Collins' practice focuses in the areas of civil litigation, Medicare compliance, and workers' compensation, a news release states. She is the former chairwoman of the North Carolina Association of Defense Attorneys' Young Lawyers Committee.

-
Jenny Callison
Ashley Student Forms Leadership Group
Victoria Simpkins, an eleventh-grader at Ashley High School, is the president and creator of WOMA (Women on Missions at Ashley), a group she started this year to support young leaders.
WOMA wants to help empower young women by promoting awareness about key issues that they may face in high school, college, and the work environment. Members plan to attend the Relay for Life fundraiser and are looking to start a Give-Your-Thanks project, giving gifts of appreciation to community workers.
"We wanted to create a support system and an inclusive environment for everyone.
The main goal is for the girls to see that they can be leaders in their communities, incite change where change is needed, and build positive relationships within their communities," Victoria says.
-Bridgette Wagner
Grange Joins Ports Board
Holly Grange, the North Carolina State Ports Authority's newest – and only female – board member, brings a wealth of knowledge to her new role.
A former U.S. Army Engineer officer herself, she grew up in a military family and is married to a retired U.S. Army major general.
That life equates to many moves – seventeen by her count, including postings in Korea and Germany – and a deep understanding of how to adapt to new places and new situations.
In 2009, Grange moved with her husband, David, from Chicago to Wilmington.
She became a Realtor with Century 21 Sweyer & Associates and quickly got involved in the community. Currently, she serves on the boards of the Coastal Horizons Center, the USO of North Carolina, and ACCESS of Wilmington.
-Jenny Callison