July Leadership Opportunities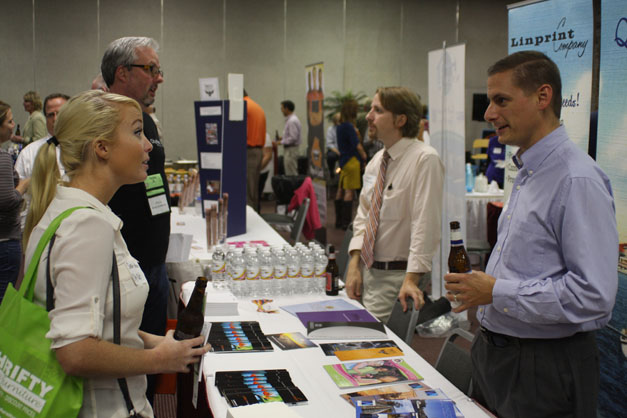 Looking to sharpen your skills? Make connections? Each month, WILMA will highlight upcoming business-related events in the area to help you track down ways to get involved as part of the Women to Watch Leadership Initiative.
July 14: The Small Business Center at Cape Fear Community College hosts a seminar on "Self-Management for Business Leaders" to help participants discover their management and leadership skills. The free talk is 1-4 p.m. Info: cfcc.edu/sbc
Through July 15: Nominations for the Karl Davis Leadership Wilmington Alumnus of the Year Award are due July 15. Nominees must meet the criteria of having been a graduate of Leadership Wilmington, having "contributed significantly to the enhancement of the community through inspirational and visionary leadership," and having helped developing leaders within the community. The award will be presented August 13. Info: wilmingtonchamber.org
July 16: The Coastline Conference & Event Center is the site for the Wilmington Chamber of Commerce's Mega BizMix. The 5:30-7:30 p.m. event features products and services from chamber members as well as networking opportunities. The event is free to attend. Info: wilmingtonchamber.org
July 21: The International Council of Shopping Centers holds panel talks in Wilmington about developing, investing, leasing, and site selection in the Coastal Carolinas. Info: ICSC.org
July 22: The Small Business Center at Cape Fear Community College holds a seminar to help people "Improve Your Presentation Skills & Techniques." Goals for the free seminar, 9-11 a.m., are to enhance communication skills and teach new computer techniques that will aid in presentations. Info: cfcc.edu/sbc
July 23: Cape Fear New Home and the Wilmington-Cape Fear Home Builders Association sponsor a Broker Breakfast Roundtable at Bluewater Grill. The event will feature a panel of local real estate professionals. Info: wcfhba.com
July 23: Cape Fear Economic Development Council holds a mixer 6-9 p.m. at Flytrap Brewery, 319 Walnut Street. The focus is on alternative energy and the region – solar, wind, natural gas – but there is no set agenda or panelists at the social event. Info: CFEDC Presents: "Energy Drinks"
July 28: Cape Fear Women in Tech, a new networking group created by Women to Watch and tekMountain, holds its launch party at tekMountain, 1844 Sir Tyler Drive. Info: Cape Fear Women in Tech's LinkedIn group