July Leadership Opportunities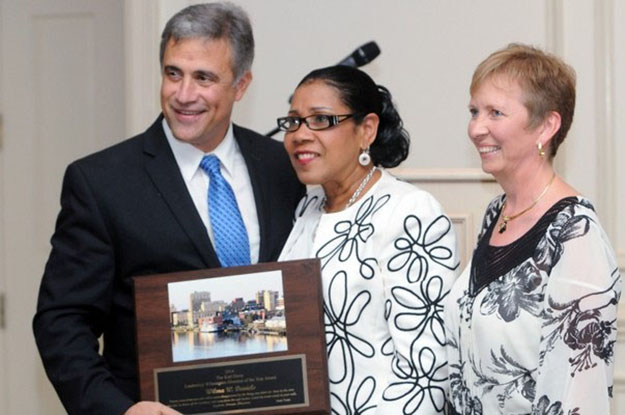 Looking to sharpen your skills? Make connections? Each month, WILMA will highlight upcoming business-related events in the area to help you track down ways to get involved as part of the Women to Watch Leadership Initiative.
July 11: MARY BONEY DENISON, United States Patent and Trademark Office Commissioner for Trademarks, talks about the office's trademarks organization, including policy, operations, and budget issues about trademark examination, registration, and maintenance. The program starts at 5 p.m. at UNCW's Center for Entrepreneurship and Innovation, with a networking reception after. Click for more.
July 12: CFCC's Small Business Center holds a free lunch and learn on THE ENTREPRENEURIAL EQUATION 11:30 a.m.-1 p.m. at the college's campus in Surf City. The seminar will help small business owners understand the financial strategies and tools available to help run their business more effectively. Click for more.
July 12: The NC FILM FORUM group meets at UNCW's CIE at 5:30 p.m. Alex Harris, founder of the Center for Documentary Photography at Duke University, will be on hand for a Q&A, and there also will be screenings of works in progress. Click for more.
July 15: Nominations are due July 15 for the KARL DAVIS LEADERSHIP WILMINGTON ALUMNUS OF THE YEAR AWARD. Nominations are open to graduates of the Leadership Wilmington program who "contributes to the community through inspirational and visionary leadership" and "contributes to developing leaders within the community," according to Wilmington Chamber of Commerce officials who organize the awards and leadership program. Click for more.
July 19: Mike Hunter with Pivot Launch Coaching holds a CAREER AND LINKEDIN COACHING SEMINAR noon-1 p.m. at the Wilmington Chamber of Commerce, 1 Estell Lee Place. The talk will cover: creating and updating LinkedIn profiles, establishing a personal brand, and networking effectively. Click for more.
July 20: K&M's WOMEN EMPOWERING WOMEN groups meets this month from 11:30 a.m.-1 p.m. Click for more.
July 21: Susi Hamilton, Secretary of the N.C. Department of Natural and Cultural Resources, is the guest speaker at the monthly meeting for CREW (Commercial Real Estate Women). The lunch starts at 11:30 a.m. RSVP to MScheibel@Allstate.com. Click for more.
July 26: The Greater Wilmington Business Journal's quarterly AFTER HOURS networking event is 4:30-7 p.m. at the recently opened Blackfinn Ameripub, 18 Harnett Street. Click for more.
July 27: Tech Talent South hosts TECH ME OUT TO THE BALLGAME!, a night for those in the area's tech and startup scene to hang out at a Wilmington Sharks baseball game. The game at Buck Hardee Field starts at 7:05 p.m. Tickets for the networking event are $16, available on Eventbrite, and include game admission and all-you-can-eat hotdogs and chips. Click for more.
To include your event, email information and details to W2W@WILMAOnTheWeb.com.
Find out what's going on in WILMA's Women to Watch Leadership Initiative and upcoming program announcements by clicking here.