Insider: Wayne Rouse
Island life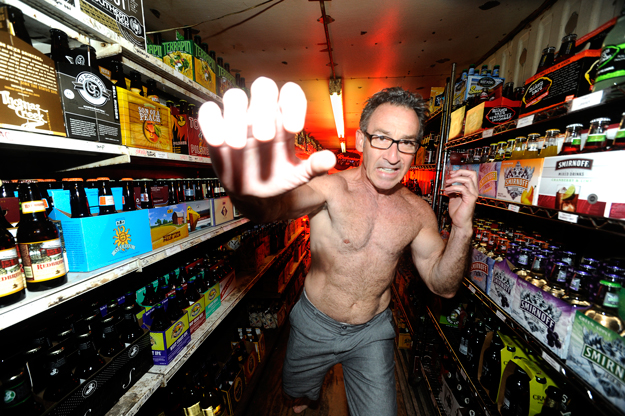 Lives in: Carolina Beach – I live waterfront on the yacht basin. My backyard is the marina where it is a quick walk to my boat.

Came here for: I have owned beach places in the Wrightsville Beach area as well as Myrtle Beach. My parents honeymooned in Carolina Beach. I bought my place here in 2005 while I was still living in Raleigh and used the beach place on the weekends. The weekend place slowly turned into half the week here and half in Raleigh. Over time, I started to spend most of my time here. In 2008, I sold my company and spent most of my time here and less and less in Raleigh. My downtown Raleigh condo was in the heart of the city with lots of excitement and entertainment, but the pull of Carolina Beach was stronger.

Works as: I spent my career in surgical sales, and I started my own company in 2003. Having left the medical world, I now devote a lot of time to volunteer work with the Carolina Beach Downtown Initiative. As far as profitable ventures, I invest in real estate and partner with local builders to offer homes for sale.

Favorite spots in the area: Best local spots are Charlie's Subs and Pub on the boardwalk. Charlie has the best subs anywhere, and the pub in the back is a laid-back place to have a quite drink with locals. It's not a late night place but great for a starter.

For all around good food and entertainment, you have to visit the Silver Dollar. It is a lively nighttime favorite with music and dancing.

Another must see is the Fat Pelican. This is one of the most eclectic and fun beer and wine bars you have seen. The have indoor and outdoor areas that you will just have to see for yourself. Another character of local legend is the manager/bartender Ricky Brown. He has over 400 different beers to choose from. You walk into the large cooler and pick your own.

Most recent local place you ate out at? The last place I ate on the island was Hoplite Pub & Beer Garden. Laurie and I shared their ten-ounce burger and a plate of nachos and washed it down with a perfect draft Guinness.

How do you stay busy on "island life?" As far as activities, I work out regularly, study, and teach Krav Maga (hand-to-hand combat), paddleboard, and spend a lot of time with my Welsh Terrier puppy whose name is Charlie Bucket.

After returning from May a trip to the Caribbean, my girlfriend Laurie Rees and I, whom I met in Carolina Beach, became engaged. Because we both love this Island, I asked her near the spot that we met on the here. It's an island love story.

Things to check out in the area: The boardwalk, extensive bike and walking trails, ferry to Southport, Federal Point Museum, Fort Fisher State Park, aquarium, North End park, farmers market, charter boats for fishing trips, Lake Park … You never have to cross Snows Cut Bridge unless you want to.