Insider: Kimberly McLaughlin-Smith
Inside tracks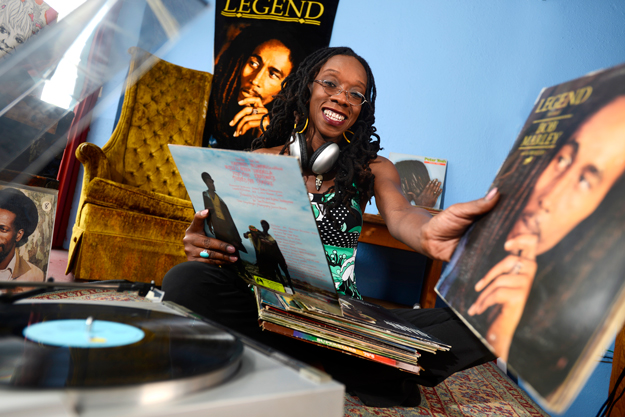 Lives at: Carolina Beach since 1993

Came here for: Career move

Works as: UNCW diversity and inclusion specialist and reggae/world music radio broadcaster ("Reggae Redemption" radio show host on Modern Rock 98.7). I also serve as a private corporate diversity consultant via Cultural Competency Solutions.

Favorite spots in the area: Nikki's, Indochine, as well as YoSake are among my favorite eateries. I have a great time enjoying live music on Carolina Beach at the Lazy Pirate. I have also been known to frequent the rocks at Fort Fisher for peace and solitude.

Most recent local place you ate at? Blue Asia. I am vegetarian. The restaurants that I choose usually have a broad array of options for me.

What's missing from the area? More time for reggae music on the radio! And more live music venues with a lounge feeling vs. the various bars/pubs. A place with cozy sofas and subdued lighting … offering eclectic music, food, and other creative forms of expression.

What was the first album you bought? I will date myself here and say that the very first RECORD that I bought was a 45 by a funky R&B band in the 70s called Heatwave. I was maybe eight or nine years old. It was a tune entitled "Groove Line." I bought it with my allowance.

Who have you been listening to lately? Lenny Kravitz has been getting lots of my time lately. I also love Patrice, an Afro-German singer-songwriter. Raised by a Sierra Leonean father and a German mother, Patrice Bart-Williams grew up listening to Burning Spear, Fela Kuti, Bob Marley and Bob Dylan, writing his own songs from the age of twelve. He is magnificent.

Favorite song and why? Wow, as someone who listens to and studies music from all over the world daily, this is a hefty query! I will say that one of my favorite songs of all time is a Bob Marley Classic entitled "Ride Natty Ride." It is a tune that I cannot resist singing along with every time I hear it.

What's your pick for local cultural event or festival in the area?
There is nothing like an outdoor music/arts festival in the spring in Wilmington.
If I had to choose a current favorite, I would say Epic Day at GLA (beer, music, and arts festival) this year at Greenfield Lake Amphitheater. It was a great event, even in the face of some really iffy weather.
To view more of photographer Jeff Janowski's work, go to www.jeffjanowski.com.