In Composition
Maria Schneider brings her mix of genres to Wilmington performance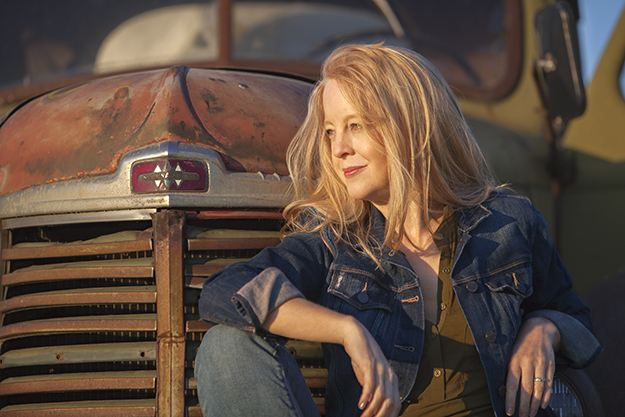 As Wilmington grows, it draws the attention of highly sought after performers and artists. As part of UNCW Presents Series, Kenan Auditorium welcomes MARIA SCHNEIDER and her orchestra on April 3 at 7:30 p.m. for a concert unlike any other.
As a five-time Grammy Award-winner and twelve-time Grammy nominee, Schneider brings her love for classical and jazz to her audiences. She is one of the only composers to have earned Grammys in multiple genres. Her latest Grammy Award – for Best Arrangement, Instruments and Vocals in 2016 – stemmed from her collaboration with David Bowie on his single "Sue (Or in a Season of Crime)."
"This will be my first trip to Wilmington," Schneider says. "This is the first time we've come to the Southeastern United States, and I am really glad this is finally happening after twenty-five years of performing."
Schneider's orchestra consists of twenty-one members, and the level of camaraderie and equality among them is apparent as they perform together.
"It is really just a phenomenal group of musicians," Schneider says. "Some of us have been working together for thirty years, and you really hear that. It is amazing to see the other members of the band truly appreciating the soloist who is currently playing. We take risks and take the music different places. People are amazed and drawn in by their fellow musicians, and we always hear that as feedback."
Schneider's joint love for classical and jazz lends itself to one-of-a-kind sound that is evident in her pieces.
"My concerts always do a combo of old and new … Many of my pieces are pastoral and beautiful, and there are other newer pieces inspired by big data that are more intense," she says. "A hallmark of my music is that it is emotional, not one of those things that people realized they liked. I am not a fan of one soloist after the next … I really try to create context where my musicians are really getting the tone of the piece, and they love doing that."
The music created is a direct result of the experiences Schneider has in her everyday life and the way those experiences manifest themselves in music.
"I've noticed that whatever I immerse myself in comes out in the music," she says. "My last album was very pastoral because I was in the country a lot, and it brought me back to my childhood … The theme of home and the landscape of my childhood in the Midwest. These days, I'm spending so much time writing open letters about Google in regards to music and digital rights, and there is this bombastic stuff that comes through."
The love Schneider and her orchestra have for the music they create and the meaning behind their pieces is contagious. She says finds that those who attend her performances with certain expectations always find themselves immersed in sounds they never expected.
"I've made music rights and digital rights a huge part of my life, and my music is reflecting that," Schneider says. "(Her piece) 'Data Lords' is about the big data companies, and it has become everyone's new favorite piece, so I'll make sure to play that one in Wilmington!"
Want more WILMA? Sign up for our WILMA Weekly email and announcements at WILMAOnTheWeb.com.