Head of the Class
NHC Schools names Meredith Kokoski Teacher of the Year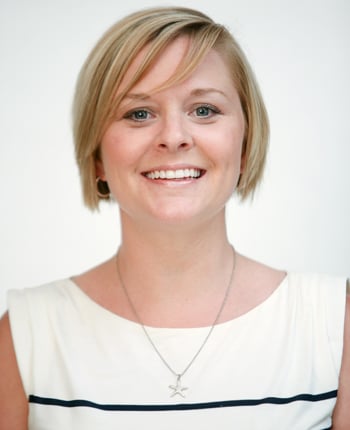 "There isn't always an algorithm or methodology to teaching. Sometimes it just takes love and respect and communication," says Meredith Kokoski, an English teacher at Laney High School. "I ask them to teach me, show me how they see the world."
Each year, the New Hanover County school system's Teacher of the Year award is presented to one teacher in recognition of their contributions to education. Kokoski was given that title recently during the Educator of the Year annual banquet at Ashley High School.
"I felt my heart rise up into my throat," Kokoski says about hearing her name being announced.
This year, three teachers, including Kokoski, were named New Hanover County Schools' Teachers of the Year for the different school levels. For the county's elementary schools, the award went to Jenifer Leeds, fourth grade teacher at Ogden Elementary School. For middle schools, and Rebecca Clark, physical education teacher at D.C. Virgo Preparatory Academy, was recognized.
Robin Hamilton, principal at Parsley Elementary School, was named 2014-15 Principal of the Year.
For being recognized as the overall Teacher of the Year for the school system, Kokoski received several plaques, $500 for personal spending and $1,000 for classroom use. She also received a Toyota Prius for a year from Hendrick Toyota of Wilmington, a prize Kokoski says is perfect for summer adventures with her fifteen-month-old son, Ben.
Without a pay increase in six years and pressure from testing and graduation rates, Kokoski said the award is a great way to recognize teachers.
"We (teach) because we love learning and people, and sharing our passion is its own reward," Kokoski says.
"However, this award every year is a special and sacred way of making someone feel like all the hard work and time is worth it. The whole banquet was really nice and it felt amazing to be recognized and rewarded for doing what I love."
Kokoski says her motivation comes from the relationships she fosters with her students and colleagues.
"It comes from the 'aha!' moments when they finally get something and from the times that they come back having explored something we did in class because they wanted to, not because they had to," she says. "Their test scores don't motivate me … they don't define them, and they shouldn't define me wholly either. I am motivated by the conviction that while they may not always remember what I taught them, they will remember forever how I made them feel."